Walker, Vienna and I have been eating so many peaches the last four weeks that I wouldn't be surprised if I turned into one! I mean, how can you not eat them when they are perfectly ripe and their sweet scent is in the air.
If Vienna had it her way, she'd eat a peach at breakfast, lunch and dinner.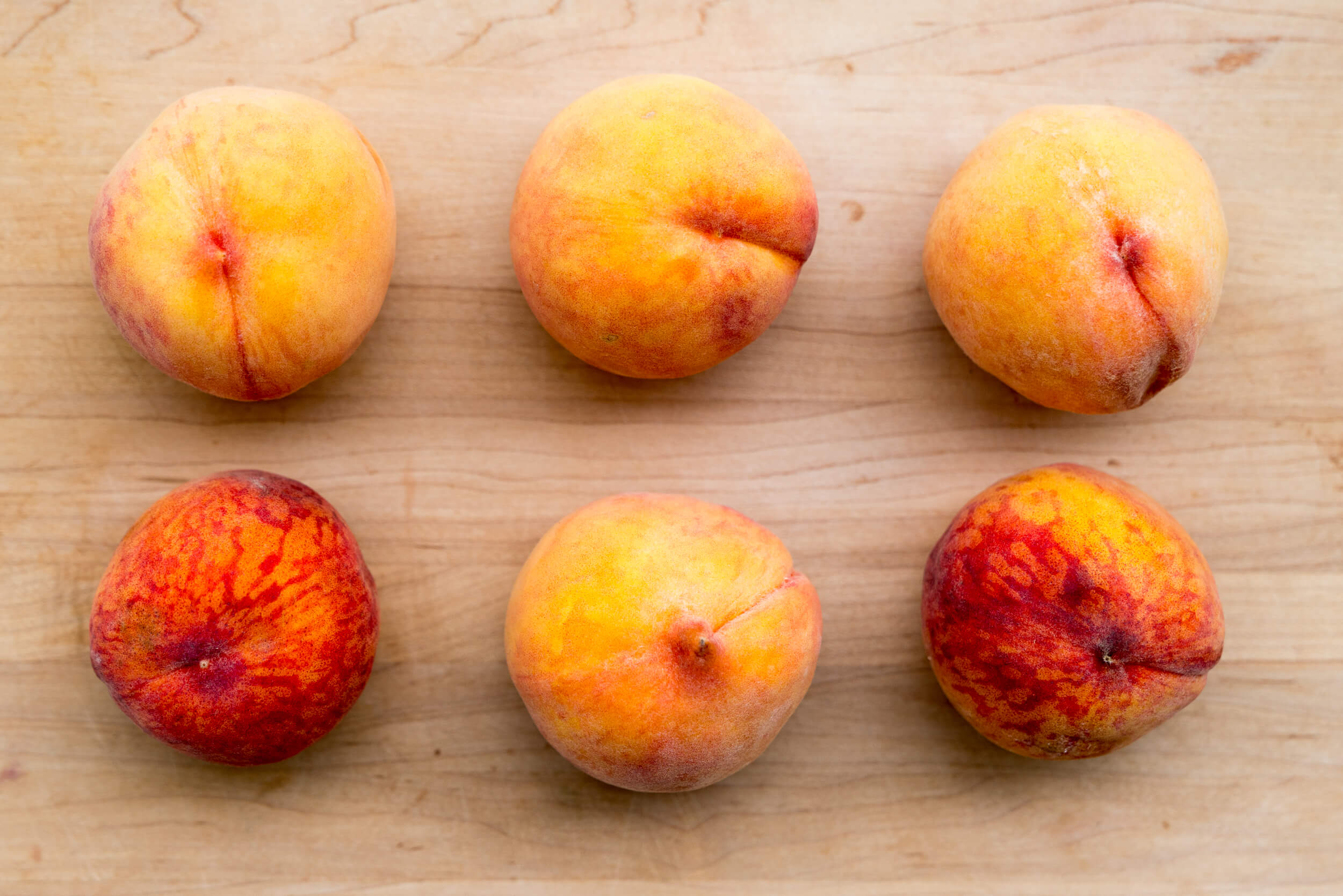 The local peaches have been incredibly juicy and sweet, honestly they taste like candy. I've been buying them from the Sweet Potato Toronto (my local health food store) and the farmer's market that I visit every Monday afternoon.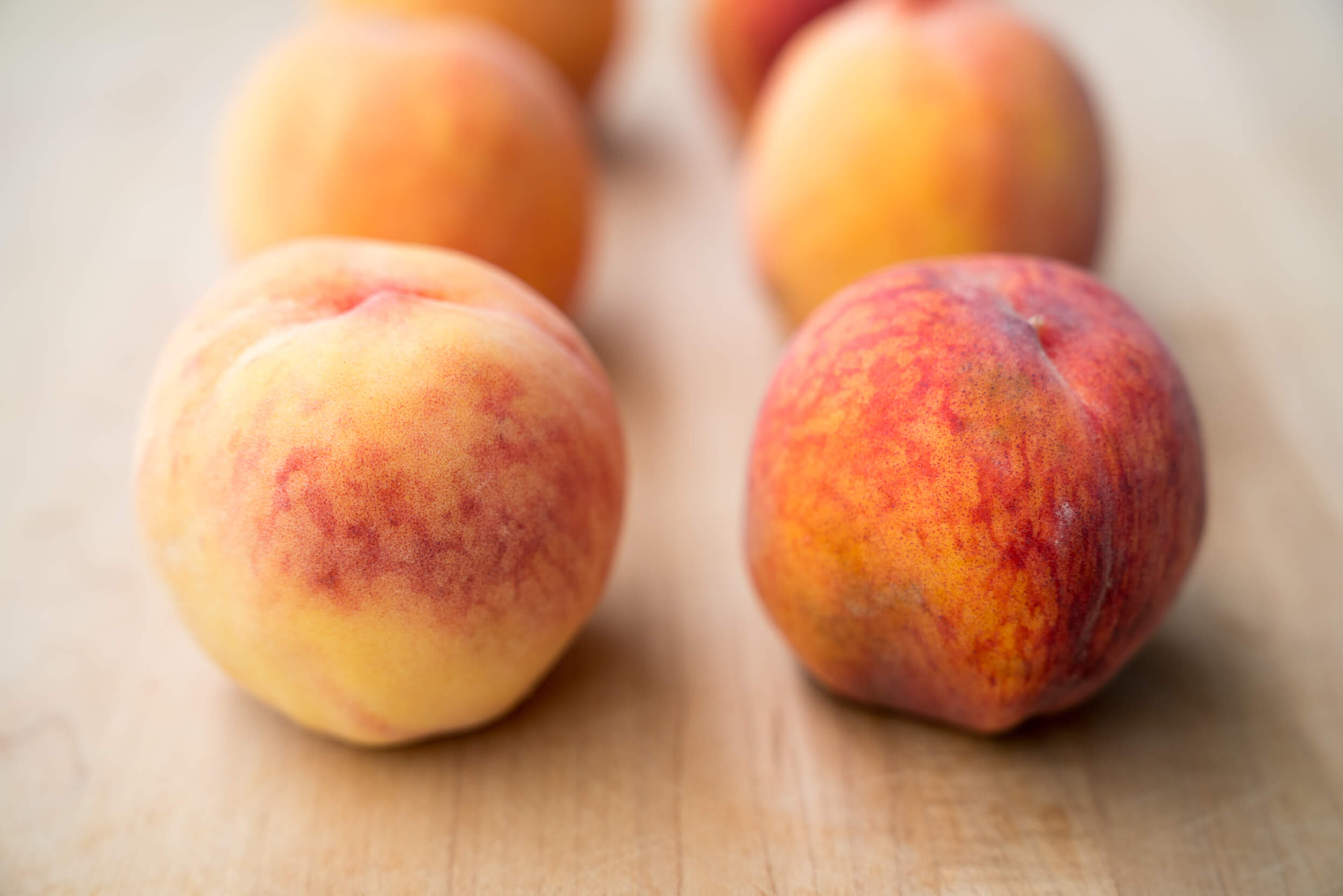 If your peaches are not ripe, just leave them on the counter for a couple of days and let them ripen. Or put them in a brown paper bag to ripen faster. Once they reach the perfect ripeness, put them in the fridge. If they are super ripe and you can't eat them all before they rot, slice and put them in freezer bags, they will freeze for months -- waste no peaches!!! Once they are ripe, they don't last very long.
Peaches are a wonderful source of immune-boosting vitamin C and beta-carotene which gives them their beautiful yellow golden colour.
Nutrients in peaches such as lycopene and lutein help protect the heart and eyes. The potassium in peaches is great for heart health, but more specifically, eating more potassium rich foods is an effective way to lower blood pressure, as shown in research.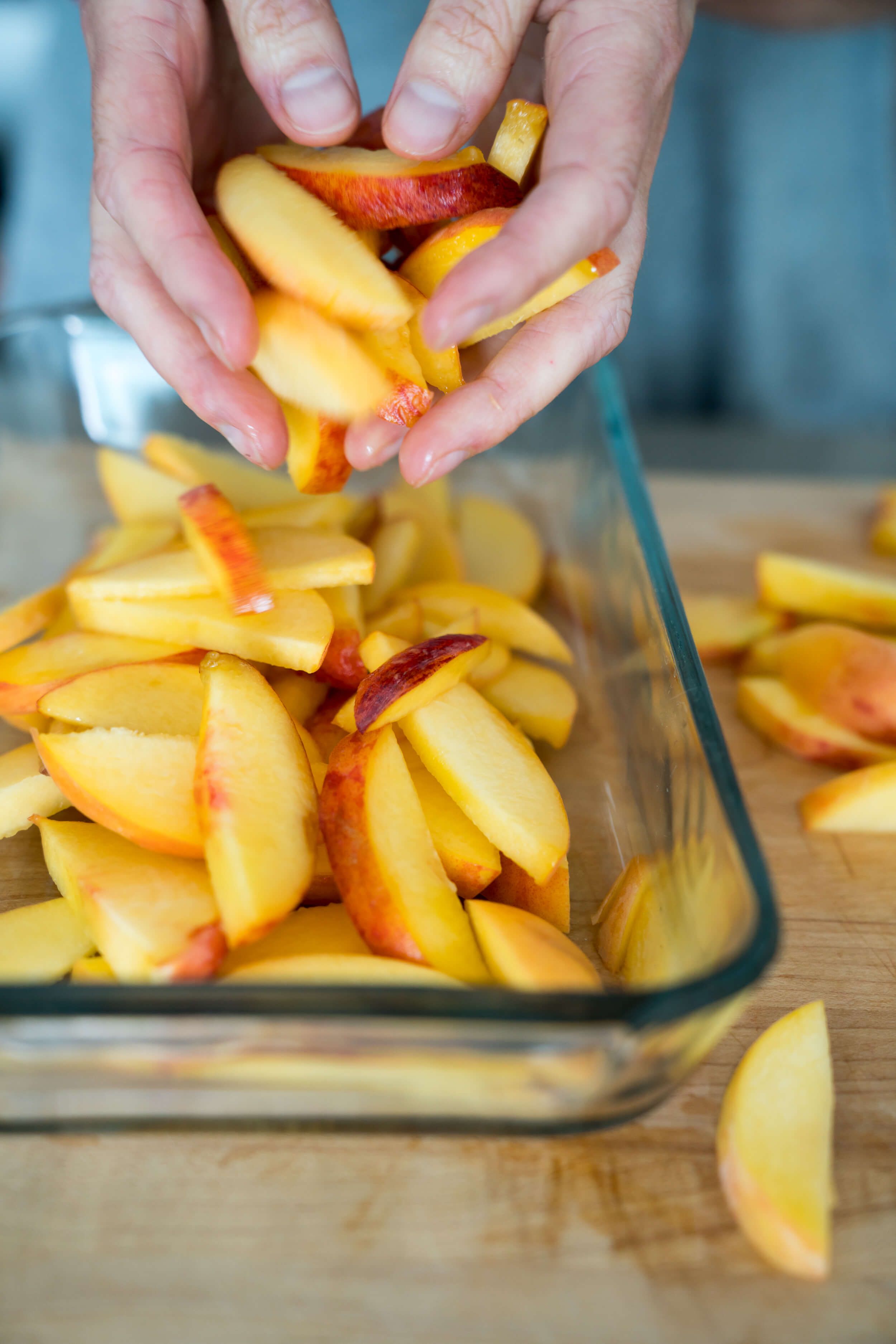 They are also a good source of digestive-friendly fiber, which will give you nice n' easy poops.
Whenever Walker and I are shooting recipes, Vienna's cute little hands always seem to end up in one or more photos. I have become sort of obsessed with her little hands. I just want to kiss them all the time. I'm such a mom, lol. She enjoyed this crisp with some sheep's milk yogurt. :)
You'll love how straightforward and easy this recipe is, it will take you no time to create!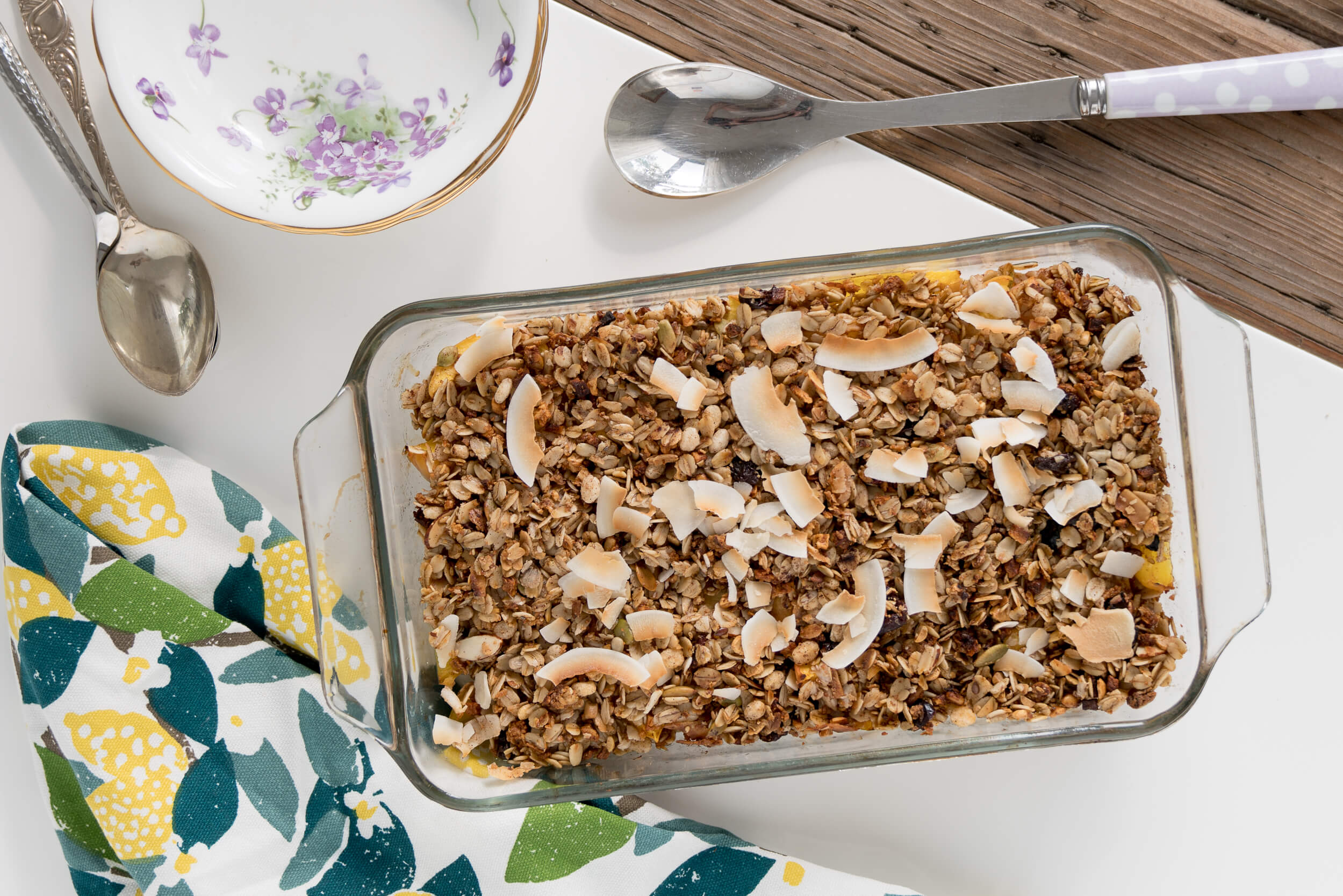 I make crisps all throughout the year depending on what's in season. Apple season is just around the corner which means I will be baking up some apple crisp too. I LOVE making Ma McCarthy's Baked Apples and Pears from my second book Joyous Detox.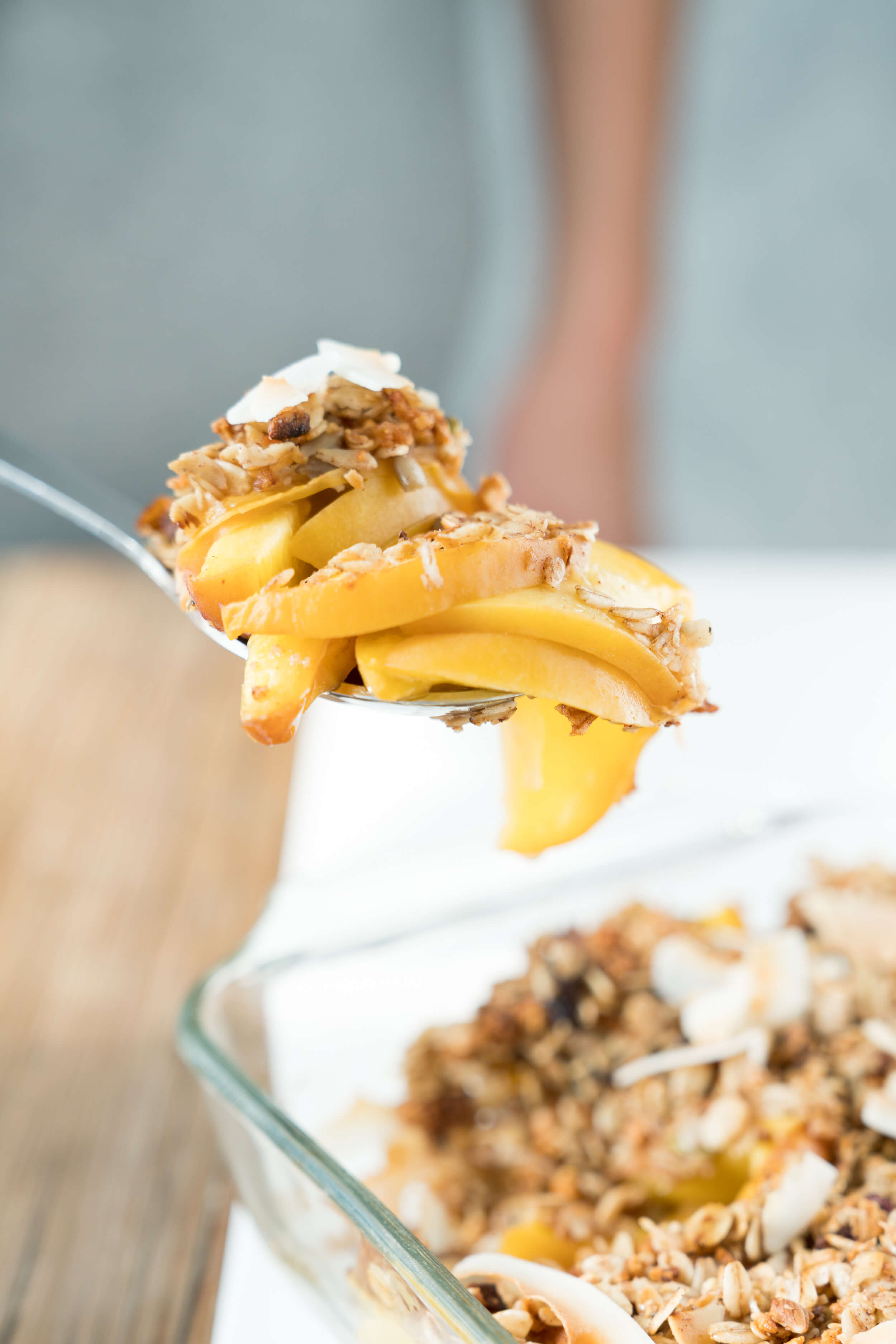 This recipe can be gluten-free if you use certified gluten-free oats. If you can't eat oats, just swap with quinoa flakes and follow the exact same recipe. It's totally plant-based too (vegan, dairy-free) making it perfect for anyone with dietary restrictions or allergies.
Here is my recipe for Peach Coconut Crisp!
Ingredients
4-5 medium-large ripe peaches, thinly sliced
2 cups of your favourite granola
1/4 cup unsweetened and unsulfured coconut flakes
1/4 cup melted coconut oil
1 tsp ground cinnamon
2 tbsp maple syrup*
Instructions
Preheat oven to 350F degrees.
Place peaches in a baking dish. I used a 10 x 6 by 2" deep glass baking dish. However, don't feel restricted to this size. If you use a smaller dish and the crisp is deeper you might need to cook it a little longer.
Combine melted coconut oil with granola of your choice and coconut flakes. Mix in maple syrup if using, and ground cinnamon.
Top peaches with crisp and pop in the oven for 25-30 minutes.
---
Notes
Serves 4 generously.

*I did not use maple syrup because the granola I used was slightly sweet.

Granola: I actually had half of a homemade granola that I mixed with a store bought brand I bought in bulk. It had raisins in it as you can see from the photo.
If the baking dish you use is larger than mine, don't worry about it! It will still work. You could simply double the recipe for the topping.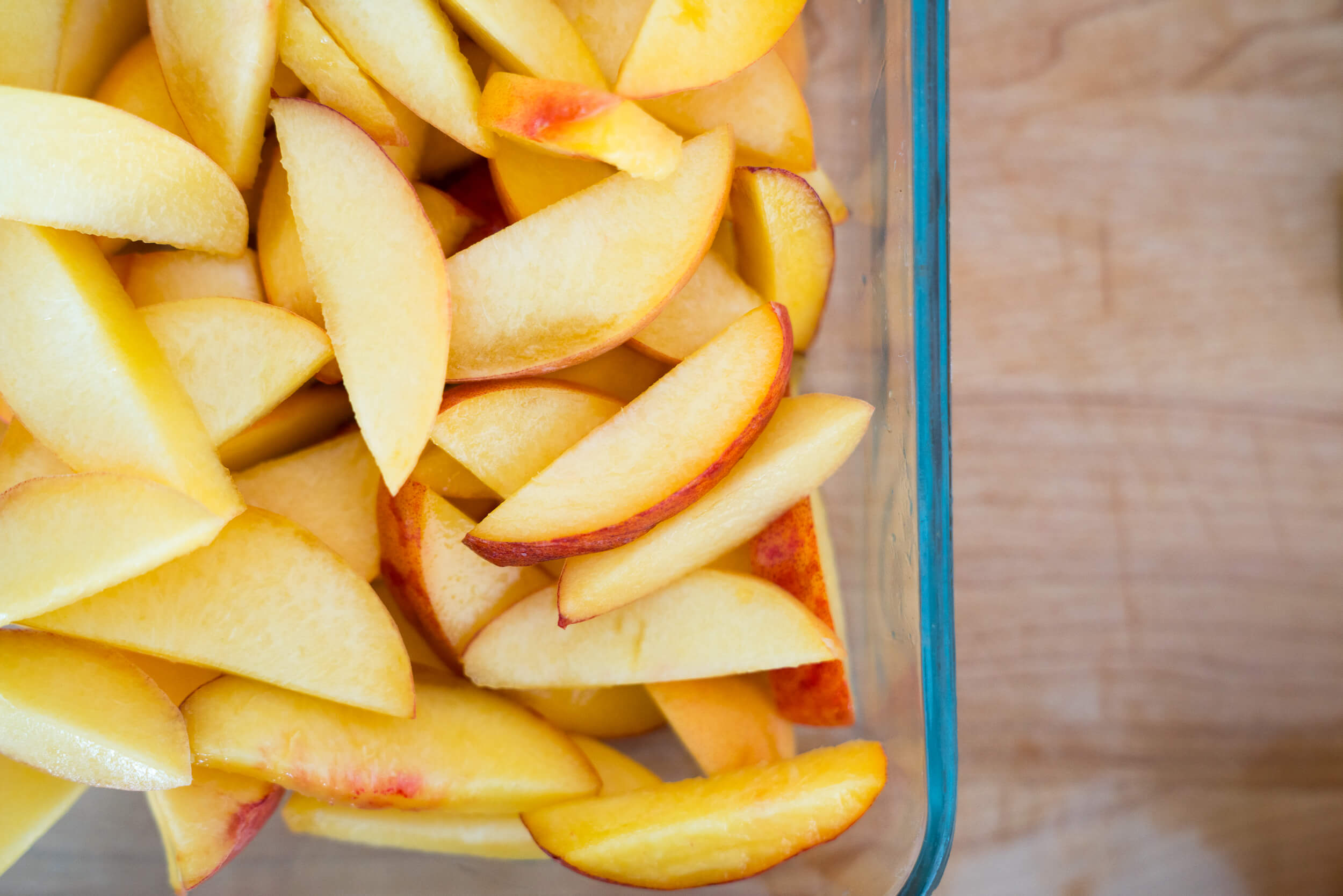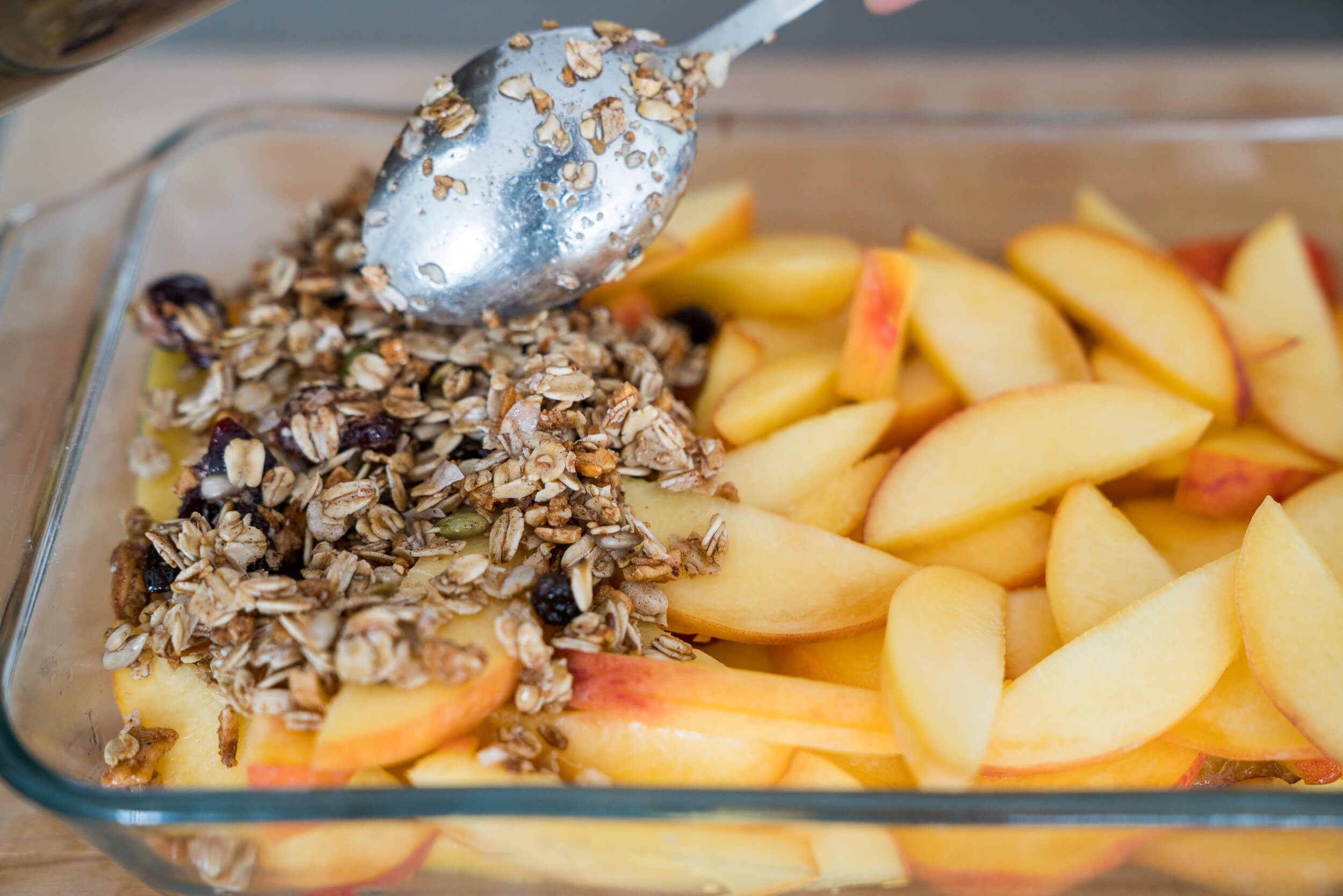 There are many delicious ways to eat this crisp. If you've been a joyous reader for a while now you already know I eat it for breakfast!
However, it could easily be a powersnack with some sheep's milk yogurt which is how Vienna likes it, or as dessert with some coconut milk ice cream - mmmmmm! By the way, if you live in Toronto, my favourite dairy-free ice cream is the coconut milk vanilla ice cream from Delight in the Junction or Coconut Bliss.
You could also put blueberries in this crisp too, like an old recipe of mine. Please don't judge my terrible photos in this old post, that was a long time ago!
There you have it, my Peach Coconut Crisp. It serves 4 generously.
If you're looking for more peach recipes, be sure to try my Peach Basil Spritz.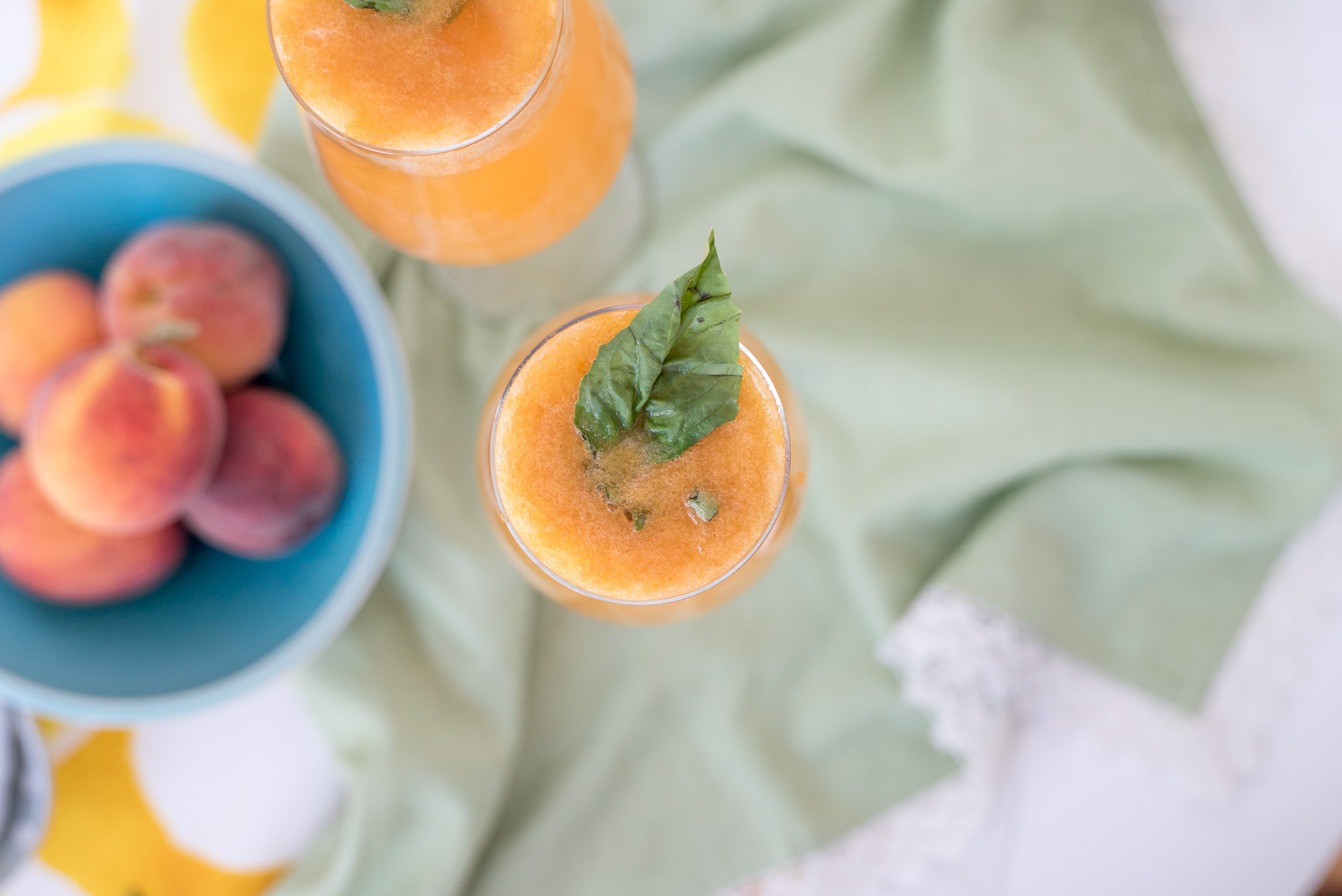 Enjoy!
Joy