I had the pleasure of meeting this bright light, Sarah of Deliciousliy Vibrant, several years ago at the Institute of Holistic Nutrition. She was a student in my very first class I ever taught at IHN and I instantly thought she was a ray of sunshine! If you've ever met Sarah, she has a warmth about her that immediately makes you feel joyous in her presence. You'll see what I mean when you check out her instagram. It was a pleasure to interview her for this series of graduates of the Joyous Health Business Program.
I actually did a live video interview with her, but sadly, we cannot seem to locate the file on my computer :( We've looked high and low, so I'm hoping I will be able to add it eventually, but in the meantime, please enjoy this Q&A with Sarah.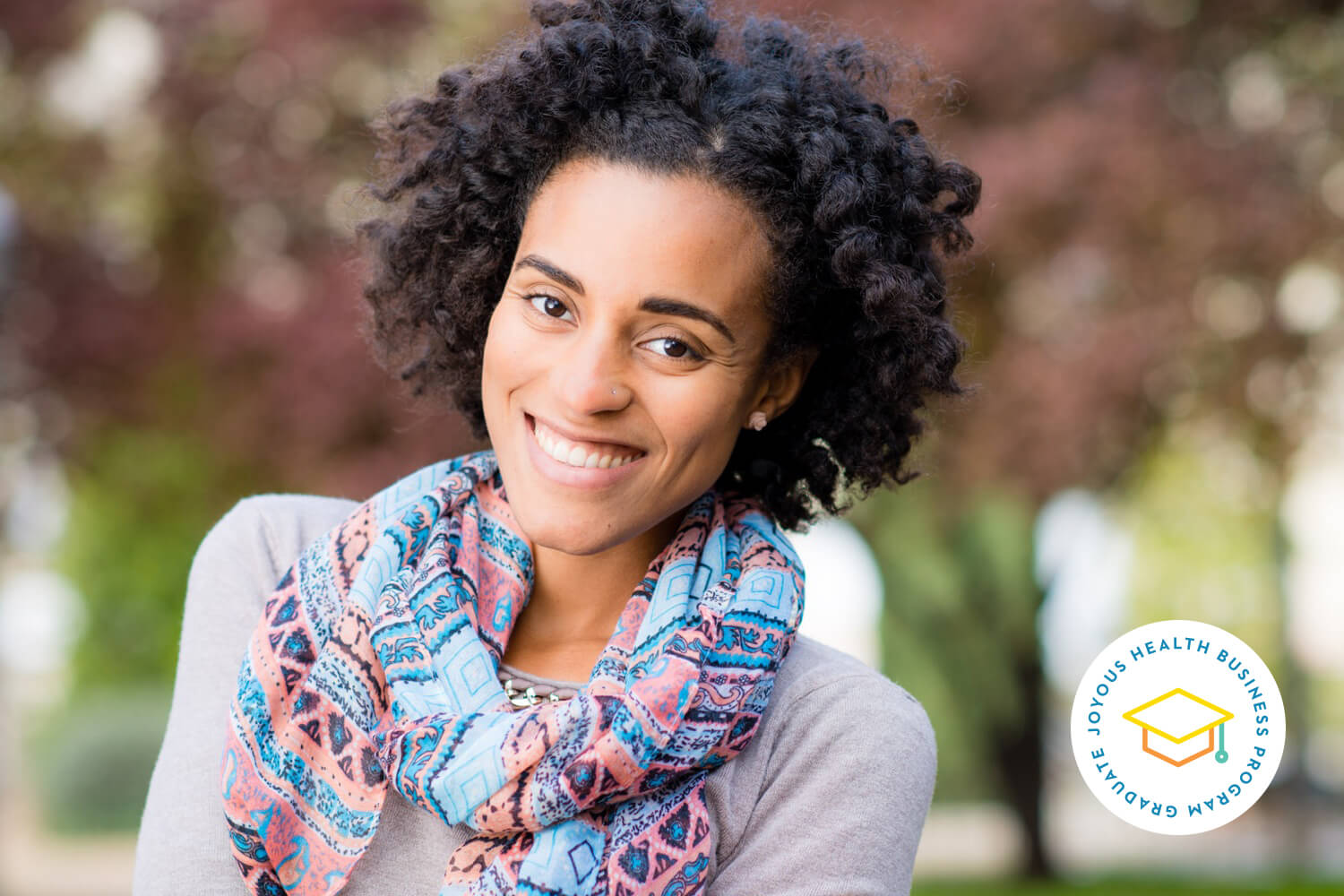 My name is Sarah and I am a certified holistic nutritionist & online wellness coach. I was born and raised in Belgium, but I moved to Canada for University and later, to work.
For as long as I can remember, I have always been passionate about two things: food (especially eating) and health. Yet, it never occurred to me to mix these two passions together and turn them into my life's work.
Growing up in Belgium, I saw two very different extremes of health: my mum who was not really into anything healthy at all (smoked and never exercised for many years) and my dad who was the symbol of health to me (exercised daily and never smoked or drank).
So naturally, by the age of 8, I had made up my mind, I would become a doctor and positively influence and help others with their health.
However, at 19 years old, after spending a few weeks in the Faculty of Science during my freshman year of University, I quickly realized that this was not what I wanted to do. I was still very much passionate about health, but I was looking for something else.
Fast forward 5 years later, after completing my Bachelor's Degree in Psychology, I discovered what my true calling could be: Natural Medicine & Holistic Nutrition.
It was a documentary that sparked my interest and total obsession with holistic nutrition. It was a completely new concept to me to use the healing power of foods to support our health! I was hooked and couldn't stop learning more about it. I would spend hours at Indigo/Chapters reading all the books I could find on the topic.
A few months later, I ended up following my intuition by enrolling in the Applied Holistic Nutrition program offered by the Institute of Holistic Nutrition (IHN), in Toronto. I am so glad I did because there I met the most wonderful people (Joy, included ;)) and it was one of the most challenging, yet rewarding experiences of my life.
After completing my degree at IHN, I was super excited to start "working" in the field, but I was completely lost with the how to start and what I would be doing exactly. So, instead, I put everything on hold, packed up my things and left.
I decided to travel around the world to satiate my other budding passion for traveling and discover new horizons.
Throughout my years of living abroad, I learned so much about myself, but especially about how health and sickness were perceived and dealt with in other countries. While traveling, I got into aromatherapy , yoga , running, energy medicine and so many other natural healing modalities. This only reinforced my love and passion for holistic health. When I came back to Canada, I decided to take myself and my business more seriously.
I picked up private coaching again, found freelance gigs online related to nutrition, started to teach workshops and collaborate with brands I trusted and loved. It felt good to work in my passion again, but it wasn't until I enrolled into the Joyous Health Business program that I finally got super clear as to how I could turn my passion into a profitable business!
TELL US ABOUT YOUR BUSINESS
Deliciously Vibrant (my business) is an online platform where women can find inspirational, uplifting & helpful content to achieve vibrant health that leads to a delicious life. I am all about encouraging a positive mindset and happy vibes! And so, it is my goal to transmit that through the free resources, content, and services that I provide for my clients and online community.
Though my business is mainly based online, I also enjoy teaching in-person group workshops, meeting with my clients for 1-on-1 coaching and partnering up with local businesses on various events.
After completing JHB, I realized that I am a "multi-passionate" entrepreneur. I like to do many different things and wear many different hats. I love that aspect of my business because I really enjoy versatility!
WHY DO YOU LOVE WHAT YOU DO?
I love what I do because I love to guide, teach, inspire and uplift others to live their best lives ever. If I can help or inspire just 1 person per day, then it fills my heart with so much joy and gratification. I also love the fact that I can work from anywhere in the world and that I learn something new every single day.
WHAT'S A DAY IN THE LIFE LOOK LIKE FOR YOU?
LOL. I laugh because my days can look quite different depending on what I am working on.
But typically, I always start every day with my morning routine, which involves movement, meditation, healthy fuel and inspiration via journaling. Then, I will look at my planner and see what's on my to-do list for that day.
If it's content creation, then I will grab my laptop and notebook and start jotting down ideas.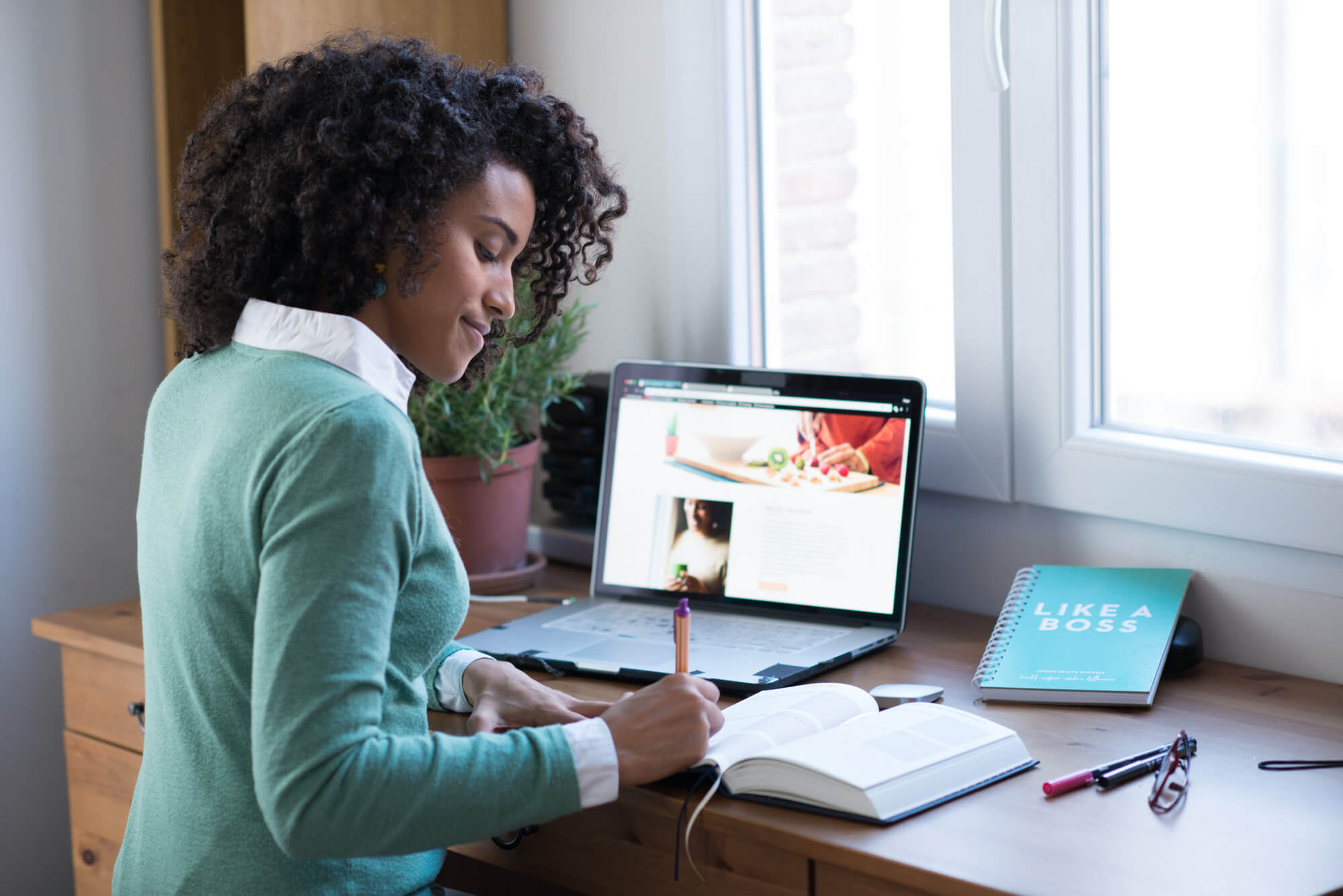 If it's a filming/shooting day, then again I'll grab my notebook first to write down a few ideas, recipes; then either cook (if it's a recipe) or get ready to film (for my Tuesday Tips for Healthy Living web series, for example).
Finally, there are days dedicated to meetings, emails and networking. I love those days too because I love to collaborate with other people. It allows me to get out of my house and see real people in the flesh!
WHY DID YOU SIGN UP FOR THE JOYOUS HEALTH BUSINESS PROGRAM (JHB)?
I signed up because I was totally lost as to what I needed to do in order to turn my brand into a profitable business. I was doing all of the things that I thought I needed to do but I was still lost in terms of having a clear direction/purpose and I wasn't really making much of a profit.
I needed some business insights and some clear how-tos when it came to the behind the scenes of running a successful business. I knew that taking JHB would offer me all of that and it surpassed my expectations!
WHAT DID YOU LOVE THE MOST ABOUT JHB?
I would have to say: the community and video modules. It was such a joy to watch each and every single module (not to mention, it was so beautifully filmed and edited!).
The weekly live calls in the Facebook Group with Joy, Walker and the rest of the team were super helpful too and fun! I also loved all of the support/friends I got from JHB.
WHAT HAVE YOU ACCOMPLISHED SINCE TAKING THE JOYOUS HEALTH BUSINESS PROGRAM?
I am so proud to say that I have launched my first online product, The Deliciously Vibrant 10-day Sugar Detox Guide/Program! It took me months to put together all by myself, but I am so pleased with the results and the positive response it has gathered.
I have also revamped my website entirely to better reflect what Deliciously Vibrant is all about.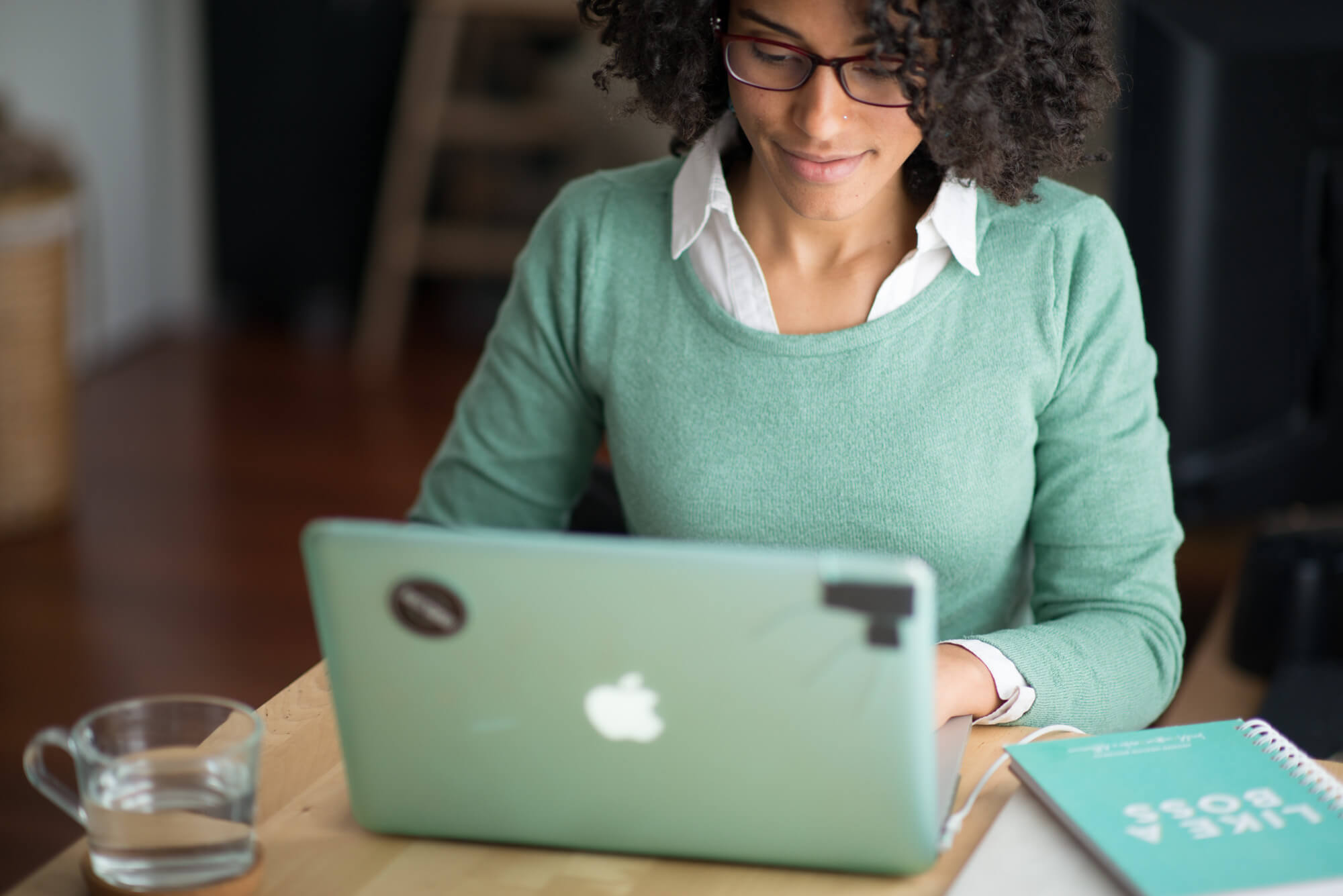 I locked down some new brands collaborations, upgraded my services and finally, I have co-hosted several LIVE in-person workshops with local brands and like-minded entrepreneurs here in Madrid, where I now live!
It feels amazing to have a better sense of what I want to achieve with my business and it feels even better to see it all unfold so perfectly before my eyes!
WHAT WORDS OF ADVICE WOULD YOU HAVE FOR SOMEONE WHO IS JUST STARTING OUT IN THEIR BUSINESS?
Don't let perfectionism paralyze you. Simply start, try and adjust along the way. You will learn a lot more by doing, than by thinking about doing it.
Another thing is to continue to learn and invest in your education. As an entrepreneur, I realize that continuing education is key to ongoing growth and success.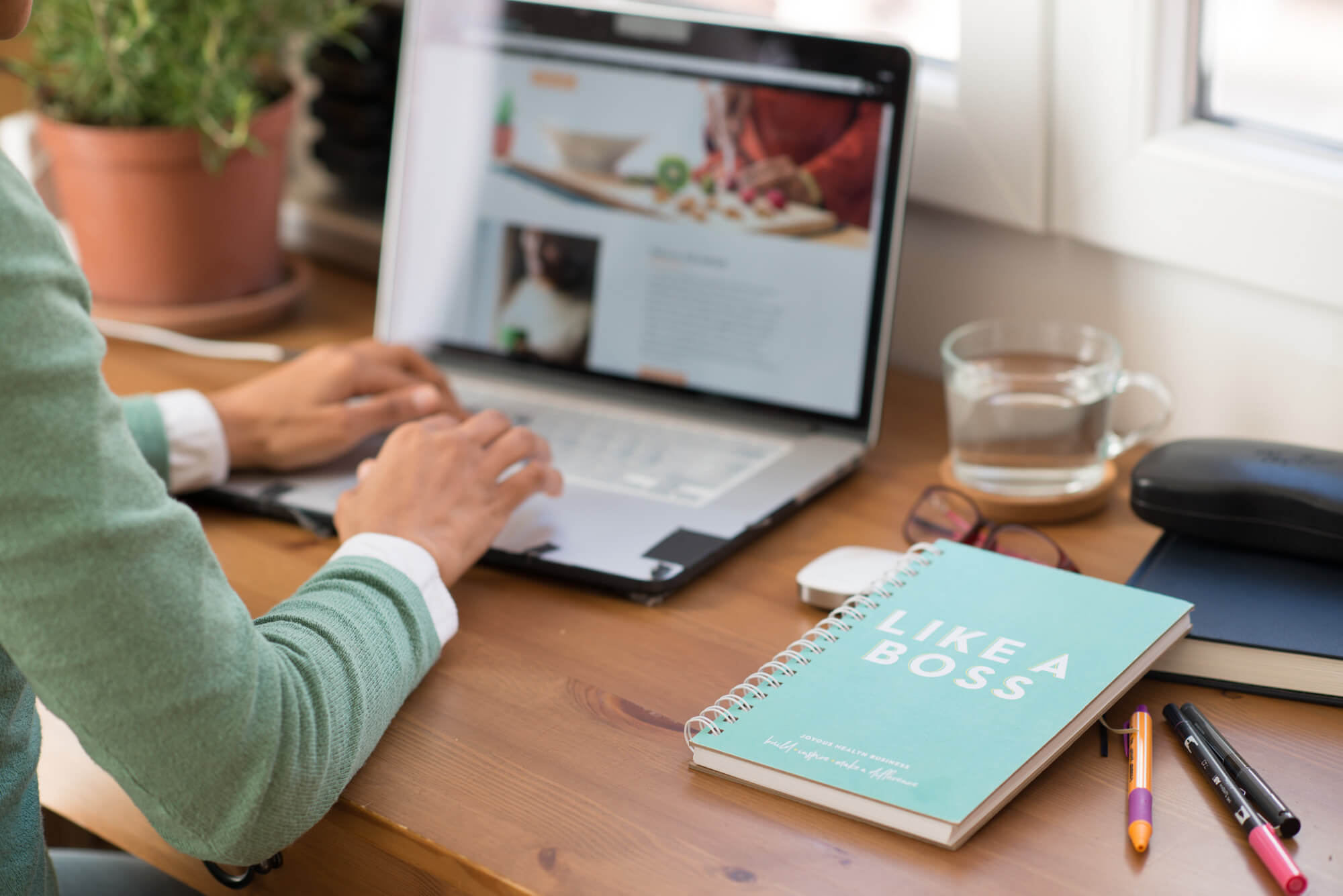 WHAT DO YOU LIKE TO DO FOR FUN?
When I want to have fun, my go-to is DANCING – especially latin dances and/or African dances. It gives me life!
WHAT DO YOU DO TO RECHARGE?
Spending time outside in nature – it soothes, heals and recharges me. I might go for a walk, run, hike or simply do some yoga outside. It's the best!
WHAT ARE YOUR GOALS AND ASPIRATIONS FOR THE FUTURE?
My main goal is to continue to follow my own bliss and to do what makes me happiest. The happier I am, the more positive my impact on those around me – and I want to inspire many more people to lead vibrant and deliciously fun lives!
WHERE CAN WE FIND YOU? (YOUR SOCIAL CHANNELS, WEBSITE ETC)
You can easily contact me via my website www.deliciouslyvibrant.com or find me via my social media on Instagram or Facebook where I hang out almost daily ;) :