I hope you had a chance to try my Iced Turmeric Ginger Latte. I sipped on it all summer long, even when we were in Austria visiting my father-in-law, Axel. Luckily, I managed to find a health food store in in small town Klagenfurt that sold fresh turmeric.
Now that it's getting chilly out, I'm sipping on this turmeric ginger tea. It warms you from the inside out and nourishes your whole being. Plus it's the colour of the trees right now in High Park.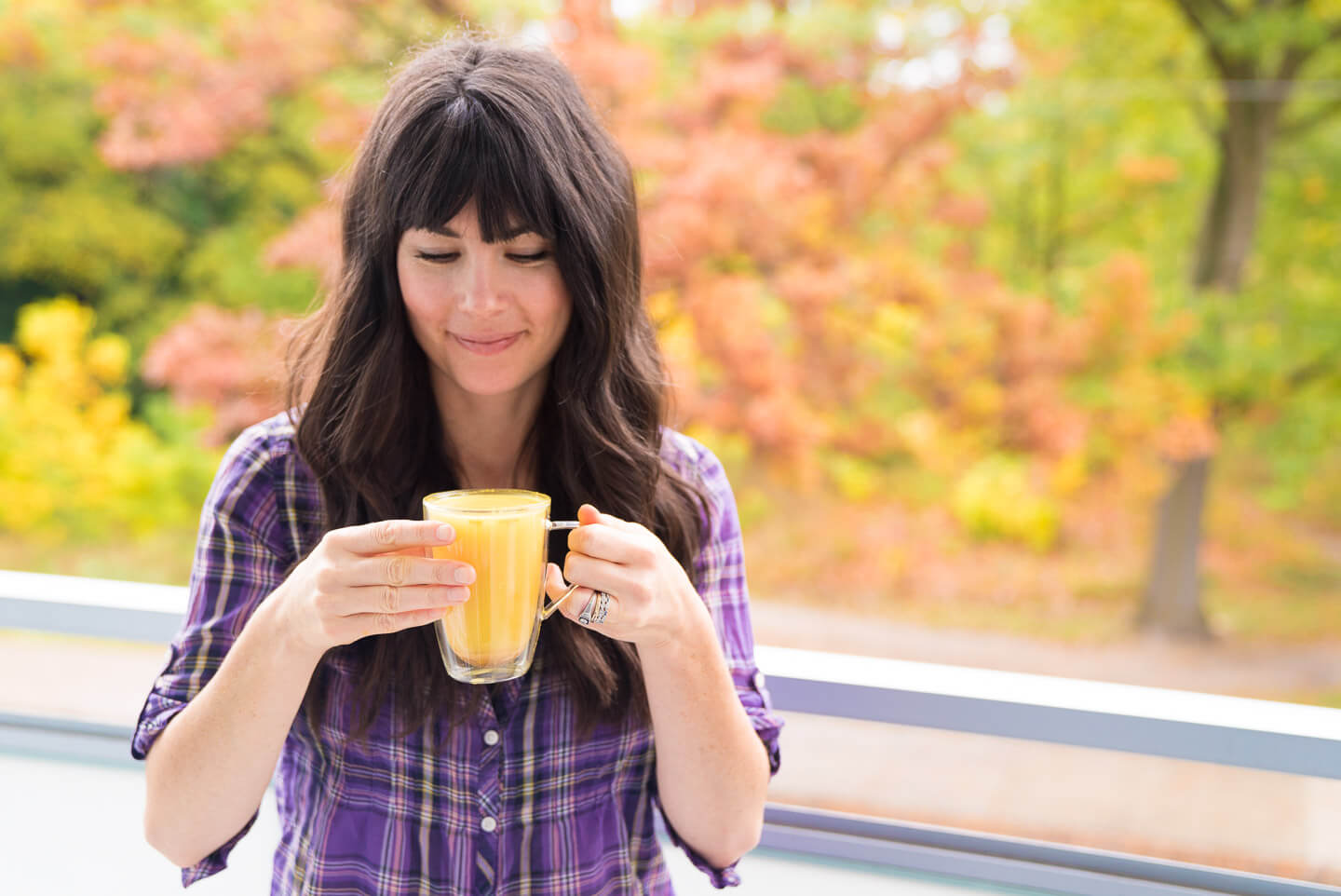 Turmeric and ginger are super healing anti-inflammatory foods.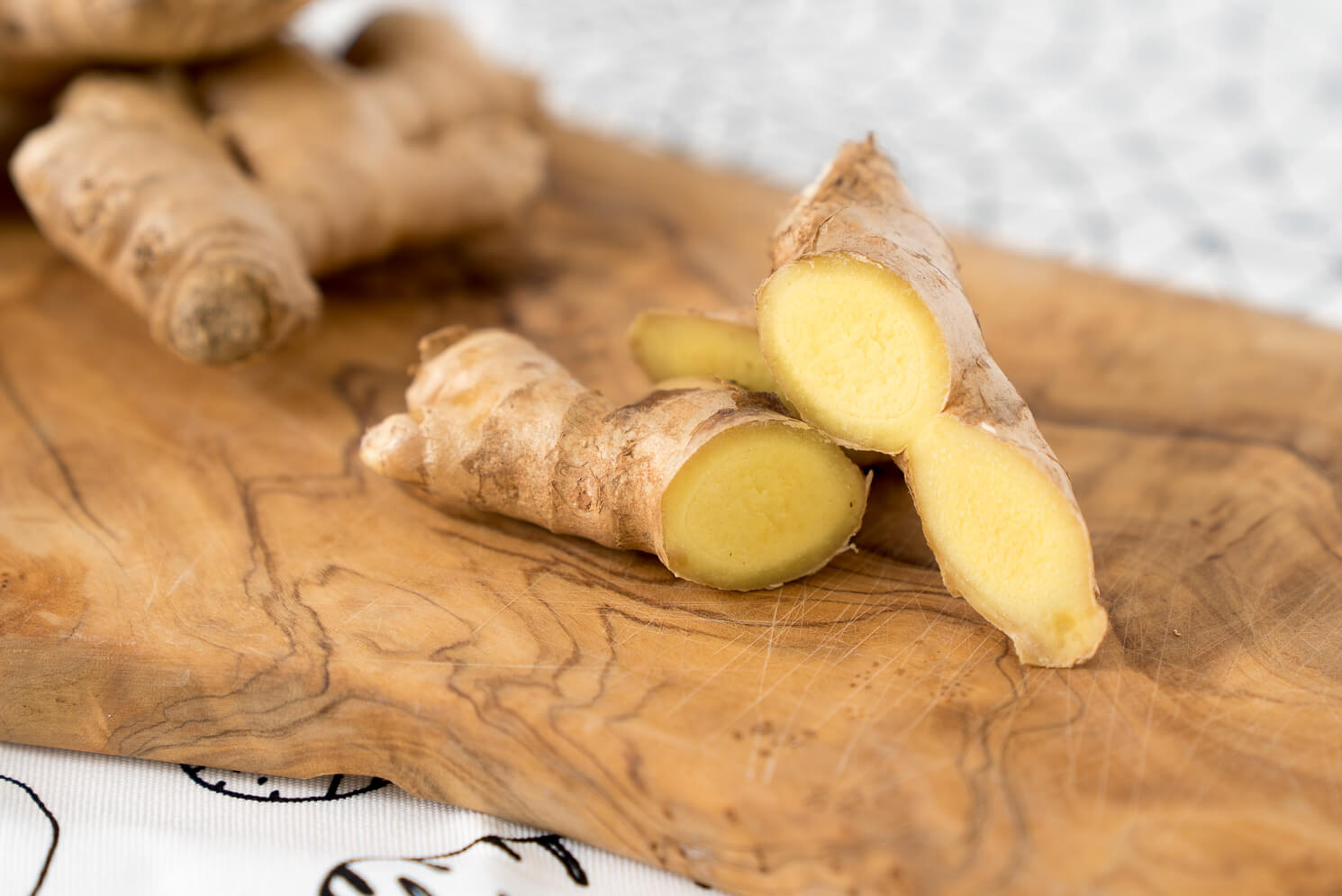 You may have heard that the Okinawan people of Japan have the highest population of centenarians (people who live to one hundred years old or more). Researchers attribute this long lifespan to their diet and their lifestyle – it is truly a holistic approach. Interestingly, a very popular drink in Okinawa is turmeric tea! In fact, most stores sell powdered, ready-made turmeric tea. I think they are on to something with their love of turmeric.
Even though it's very easy to find powdered ginger and turmeric, I prefer using fresh when I can find it.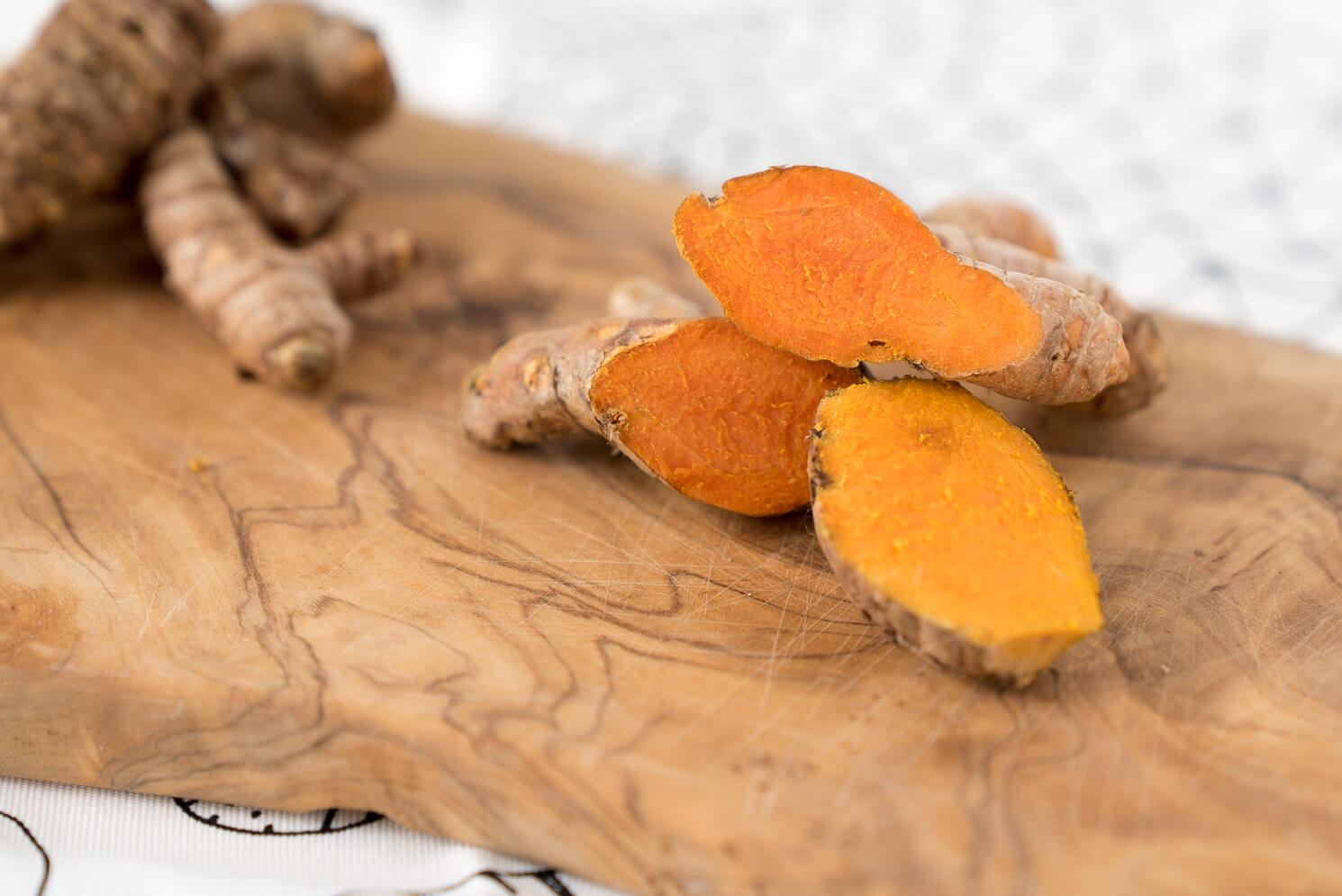 This warming drink tastes absolutely wonderful, spicy and sweet.
Turmeric has more known health benefits than another other botanical in modern science. Before we get to the recipe, I've gotta share some of them with you!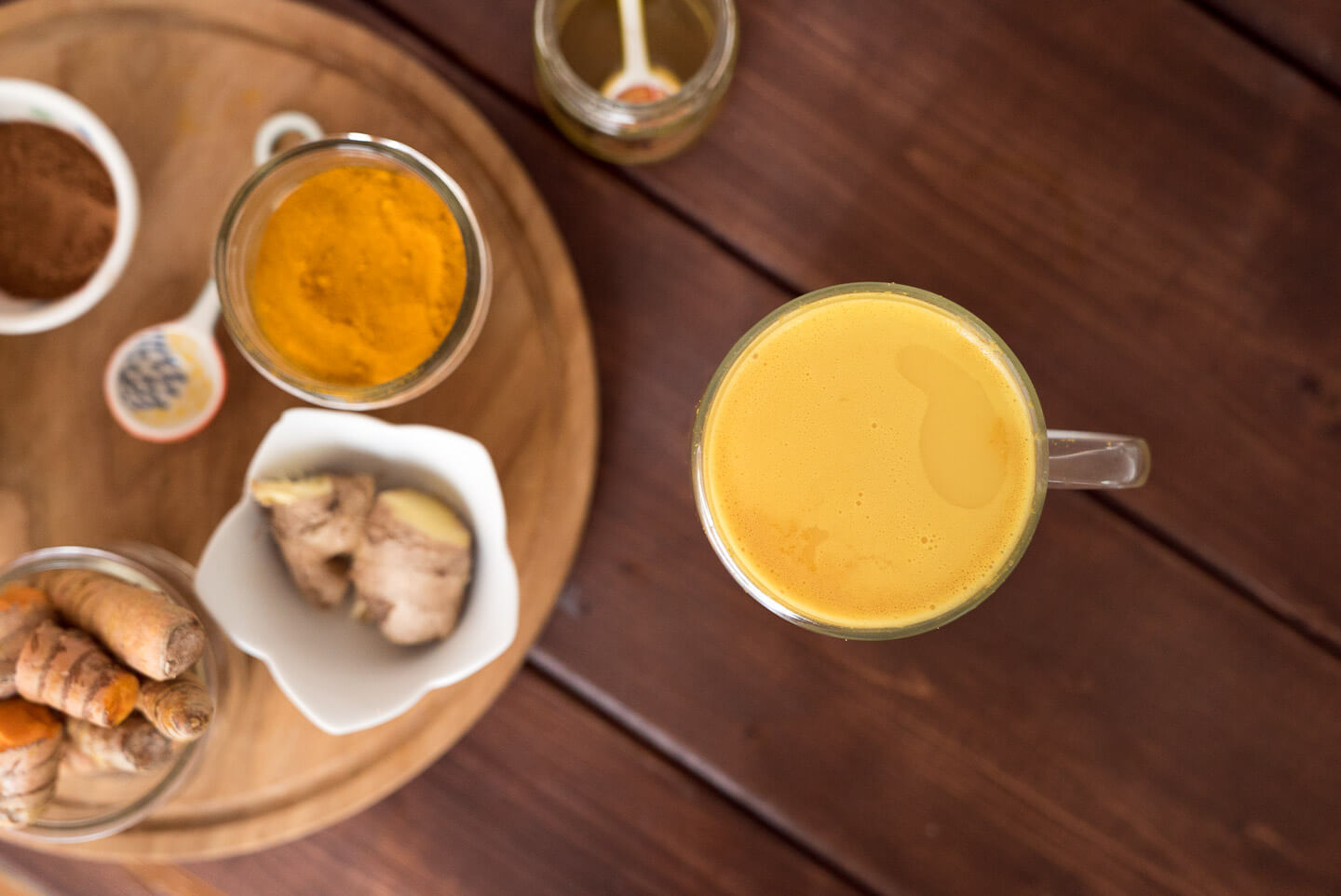 Health Benefits of turmeric
Anti-inflammatory: This is it's biggest claim to fame
Detoxifying: Stimulates phase 2 liver detox pathways.
Thins the bile: That may sound like a weird health benefit but "thinning of the bile" allows it to flow more freely through the intestines. This translates to better detoxification. Bile is a carrier of toxic waste products.
Antidepressant: Recent studies have shown that turmeric can be used to effectively treat some depressive disorders.
Blood-sugar balancing: Turmeric can help lower blood sugar levels and fight insulin resistance.
The key to getting all these health benefits is to use high-quality spices, preferably certified organic or use fresh turmeric and ginger root.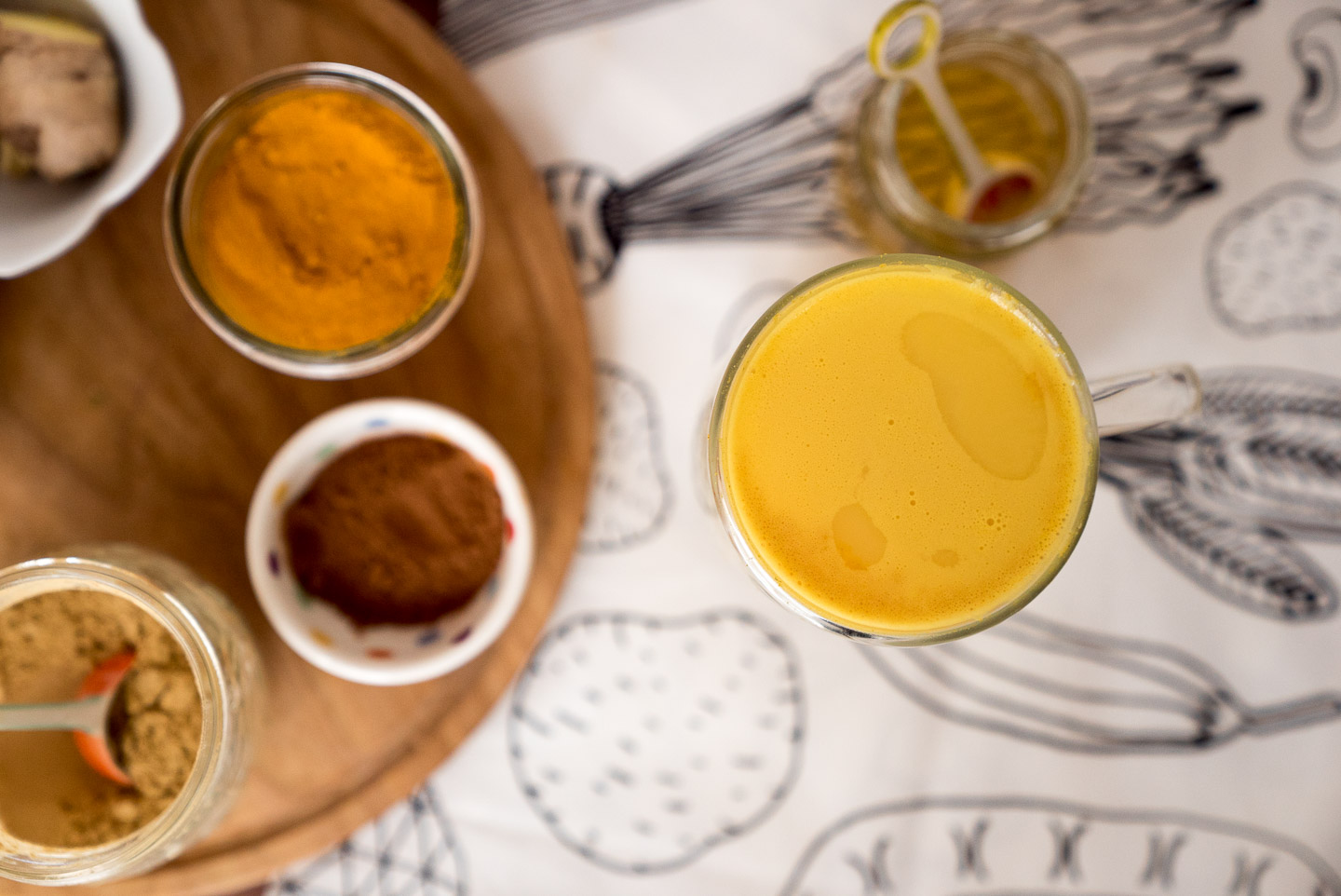 Here is this wonderfully healing and deliciously detoxifying recipe for Turmeric Ginger Tea and a recipe video, it is so good, we had to post it on my YouTube channel.
Ingredients
2 cups boiling water
1/4 tsp turmeric powder or 1 inch fresh turmeric root
1/2 tsp ground cinnamon
1 tsp ground ginger or 2 inches fresh ginger root
1 tbsp coconut oil or coconut butter
Option: 1/2 cup nut milk
1 tsp unpasteurized honey
Instructions
Add 2 cups of boiling water to your blender.
Add turmeric, cinnamon, ginger and blend.
You may wish to strain the mixture into your cup with a wire mesh strainer but you don't have to if you don't mind you'll have some grit in the bottom of your cup.
Add honey, coconut oil or coconut butter to your desired amount. Add coconut milk if using.
---
Notes
Please use all organic spices. Fresh is even better if you've got it! The recommended measurements I've provided make a potent flavour, so cut back if this is a new recipe for you! Serves 1-2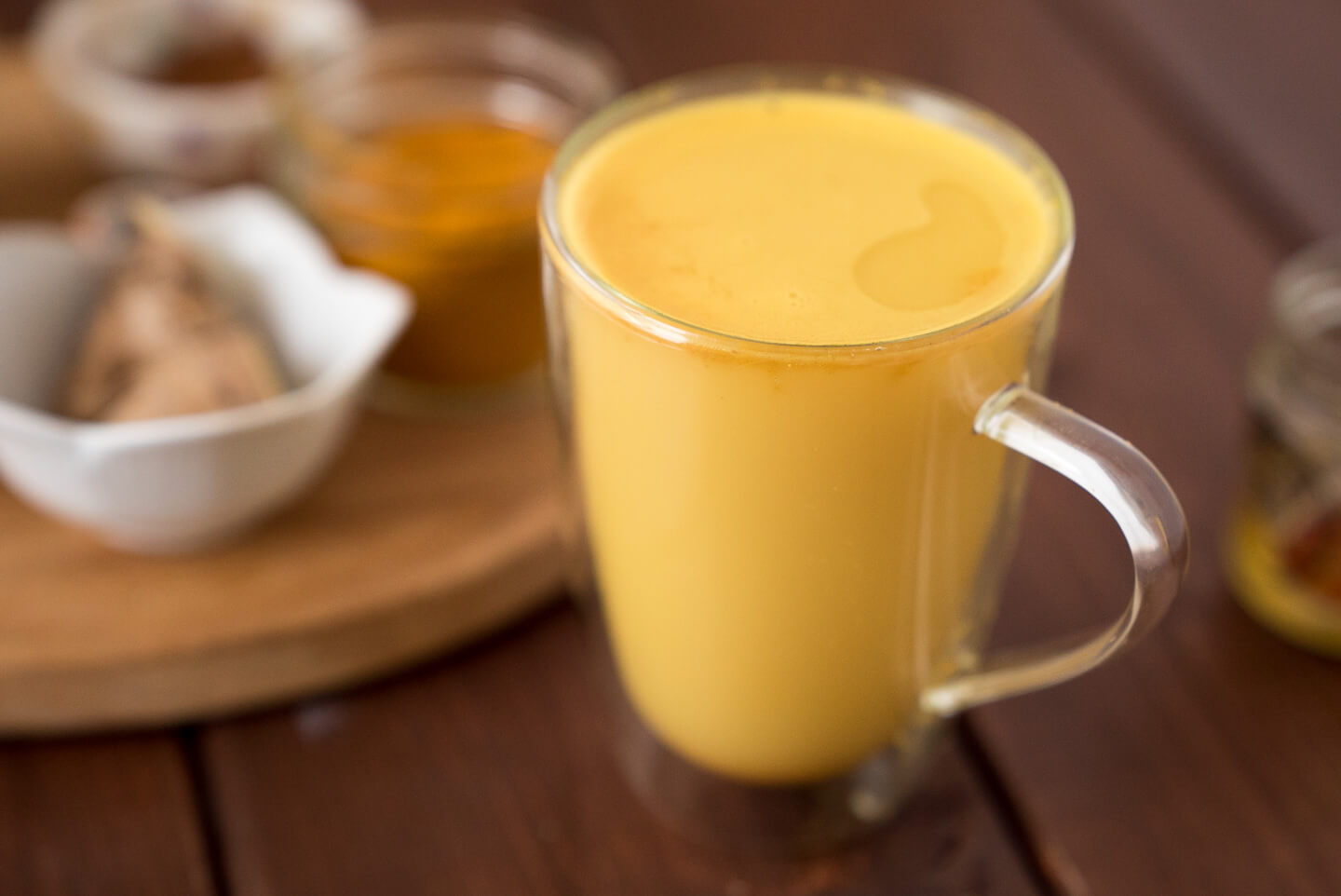 There you have it! My turmeric ginger tea. I hope you love it and it becomes a favourite recipe in your home for years to come!
And if you're reading this post from somewhere warm and you'd rather have it chilled, be sure to check out myIced Turmeric Ginger Latte.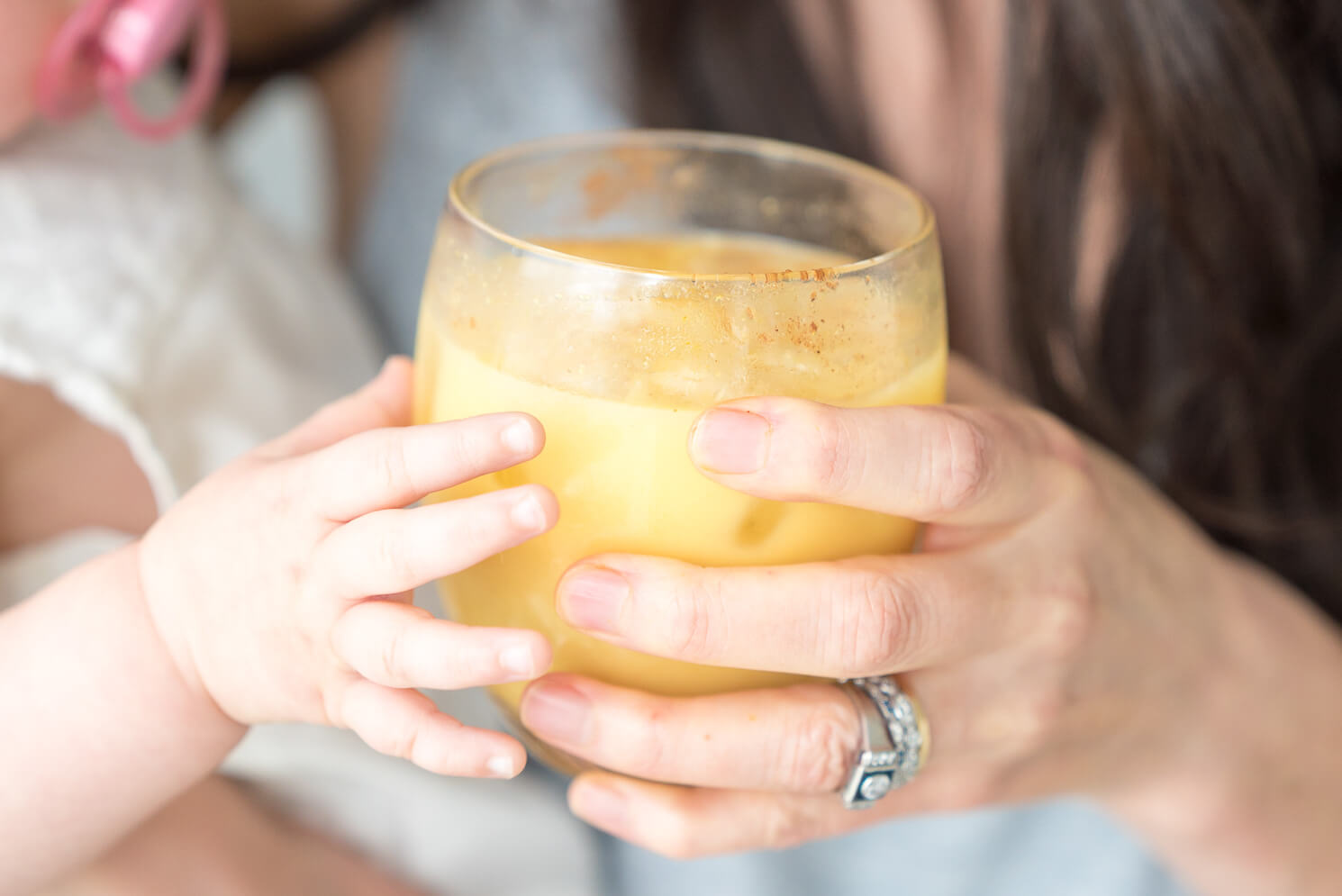 As you can see from the little hand, Vienna loves it too.
Have a joyous week,
Joy