I'm definitely crazy about turmeric and I am totally rooting for the United Nations to declare 2018 the year of turmeric! My daughter Vienna is in the same boat as me because she's also a huge turmeric fan. Whenever I make this latte she drinks almost half it because yes, it's that tasty.
Before I share this recipe with you, I need to just clear the air about two common myths people have about turmeric:
1. No, turmeric doesn't taste like curry, but it is what gives curry its bright beautiful yellow colour. It is spicy, sweet and earthy tasting.
2. No, you do not need to add black pepper. Let me repeat: You do not need to add black pepper to this drink! I will say this until I'm blue in the face. I think many people believe this because of the marketing by the natural supplement industry that curcumin needs black pepper to be absorbed. When you use the "whole" turmeric root as is the case if you're using 100% ground organic turmeric root, all the phytonutrients will be present. This means you'll be getting a nice dose of turmerones that aid in the absorption of the curcuminoids. When the turmerones are removed, as is the case with many curcumin supplements, you have to add other ingredients to enhance absorption. See how nature just gets it right everytime? If you want to learn more about this, check out a podcast I did on The Ultimate Health Podcast, where I talk about this.
In fact, black pepper inhibits or downgrades your phase II liver detoxification, which is why it allows more curcumin to be absorbed.
Okay, now that we got that out of the way ... you're probably wondering, if you're a turmeric latte virgin, what the heck does it taste like?!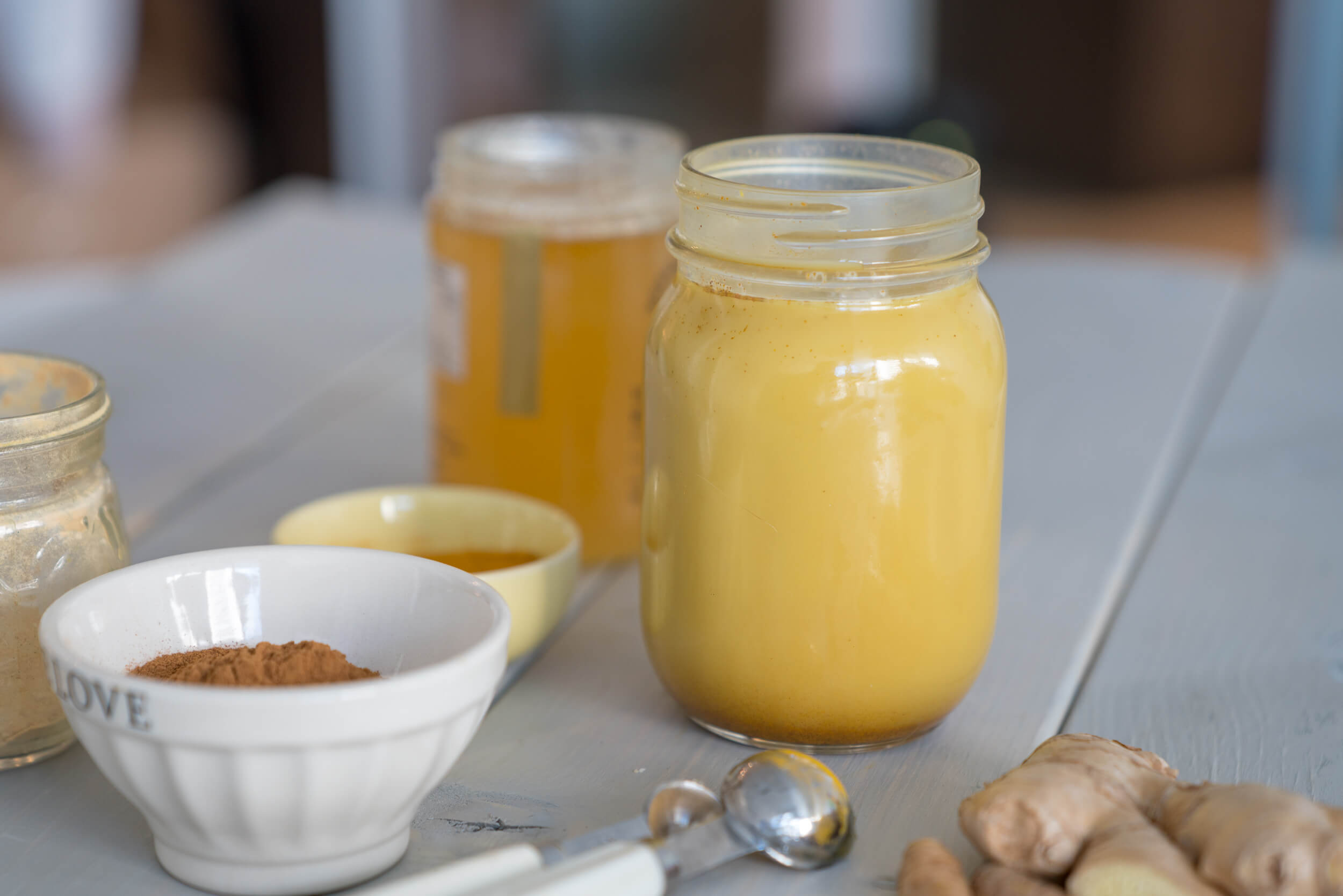 If you ask my husband Walker, he will tell you this:
Coming from Walker, who is as grounding as a 10-tonne rock (if you've met him, you'll know what I mean), this is a good thing! If he feels grounded, then you can bet if you're NOT feeling grounded, it will ground you.
I've actually never had a comment from the Joyous Health community that they didn't like the taste of turmeric in a recipe like this. It's sweet, spicy, creamy and oh so good!
For me, whether I'm sipping on a Turmeric Ginger Tea, an Iced Turmeric Latte or chomping on this Curry Chickpea Stew, I love soaking up all of the anti-inflammatory goodness of this ingredient. Of course, in this Lazy Lady Turmeric Latte, we shouldn't give all the credit to turmeric because it does have ginger, cinnamon and raw honey; all of which are super nourishing, anti-inflammatory and immuno-supportive too.
I'm not going to get into all the nitty gritty health benefits with this post, because in keeping with the lazy theme, I'm gonna keep this one short and sweet :)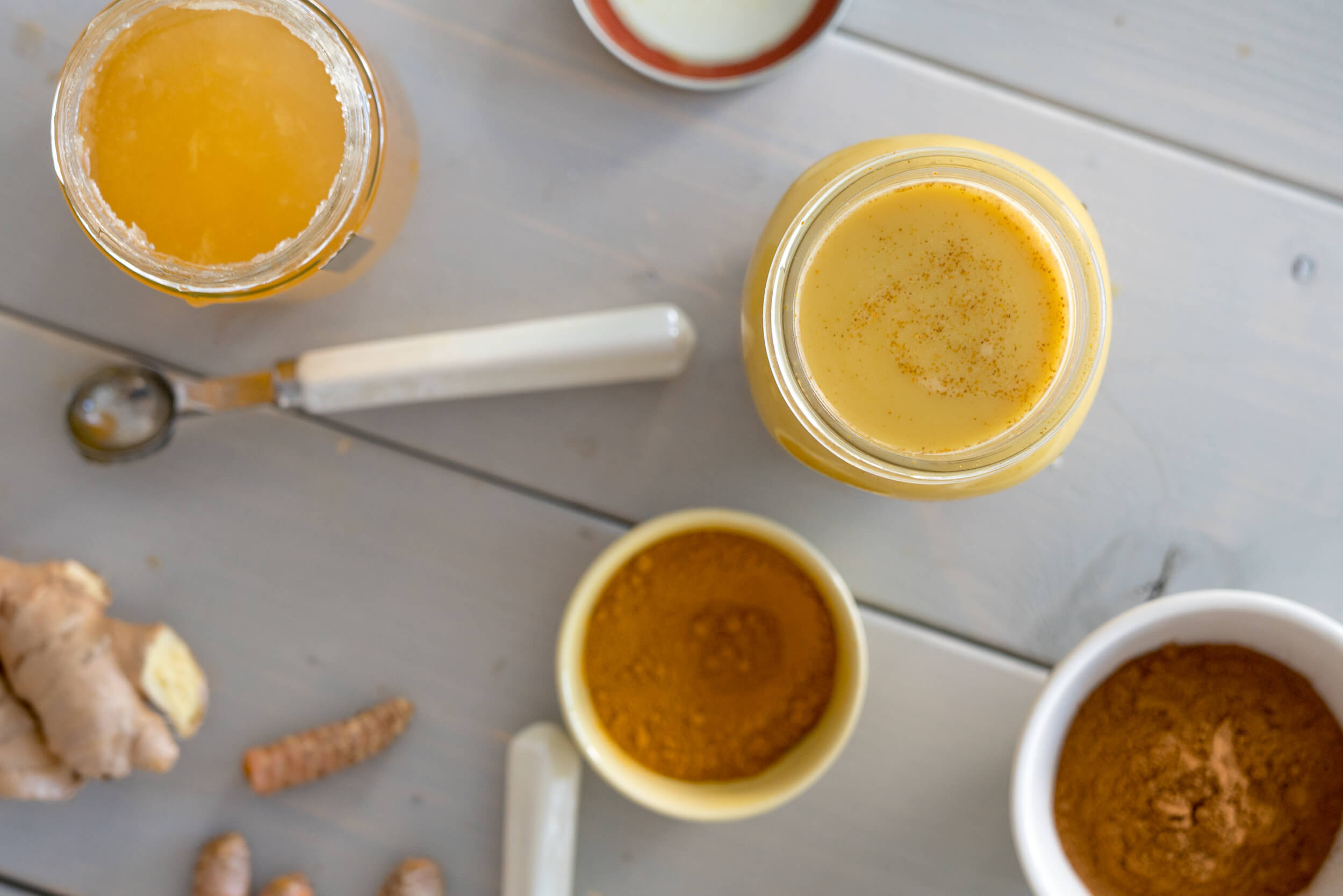 I called it the Lazy Lady Turmeric Latte because that's exactly how I was feeling it the day I made it: L-A-Z-Y.
And I wanted a pick-me-up that wasn't coffee (as I'm not a coffee drinker). I posted it on Instagram stories and everyone went BONKERS for it! So that's why I decided to film this recipe and post it on my YouTube channel.
So here's the video and the recipe is below!
As I mentioned in my video, please use really good quality ingredients, preferably organic spices (Cha's Organics is my go-to!). You'll appreciate the taste and get more of the health benefits too.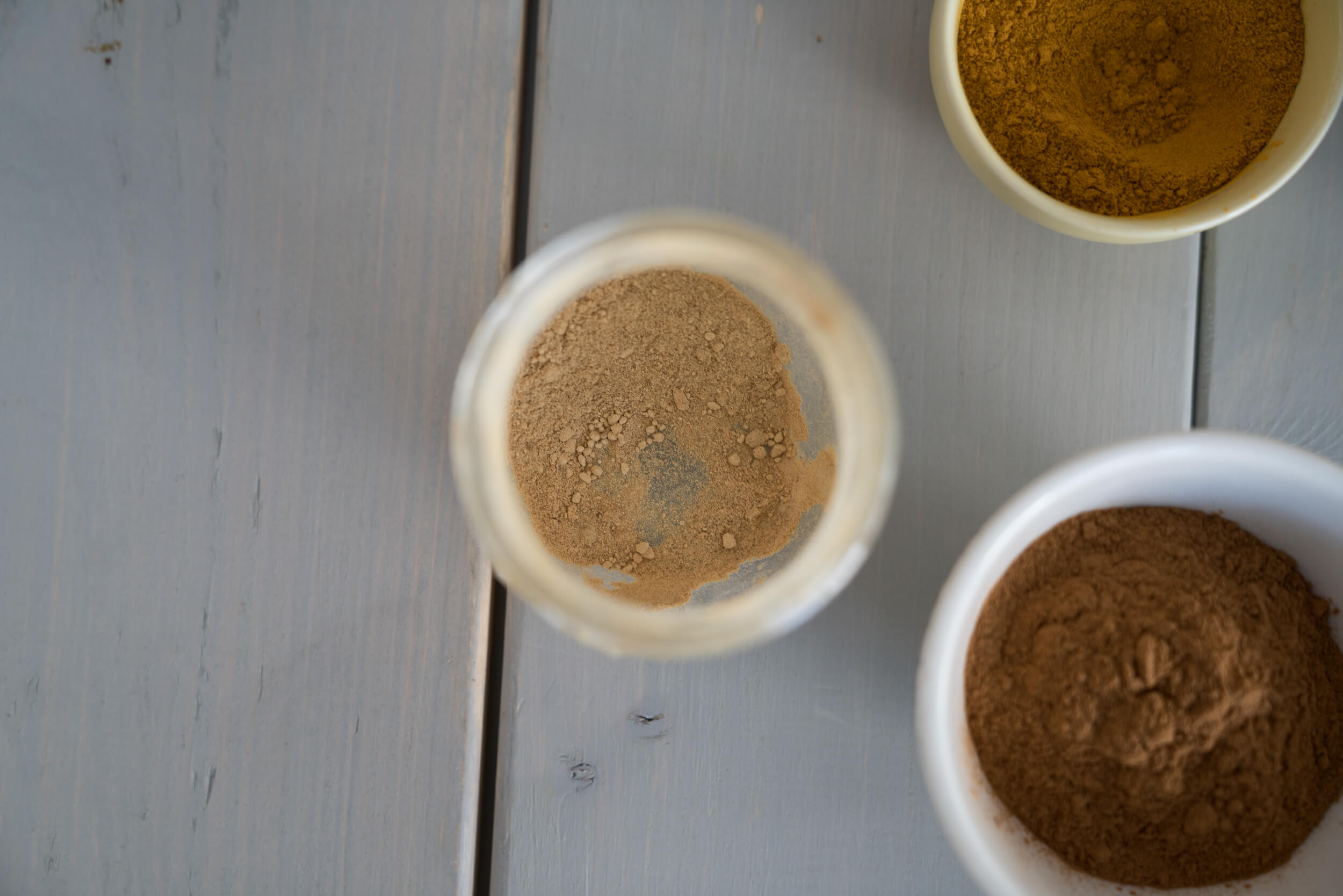 Here is my recipe:
Ingredients
1 tsp ground turmeric
1 tsp ground ginger
1/2 tsp ground cinnamon
1 tsp heaping spoonful raw honey
1/2 cup hot filtered water
1 cup nut milk
Instructions
Place spices and honey into a heat safe jar.
Boil water and pour into jar. Then add nut milk. Allow water to cool slightly before putting on the lid and seal tightly.
Now shake, shake, shake that latte!
Sip and enjoy!
---
Notes
Serves 1.

Please be careful when you seal the jar. Make sure the liquid isn't too hot. If it's too hot and the steam cannot escape the lid may pop open and spill everywhere when you shake it. You definitely don't want your whole kitchen stained with turmeric!
I hope you love it as much as I do and it saves you time so you incorporate more turmeric into your diet.
I can't wait to hear what you think of this recipe! Please post your thoughts below and tell me what you think! :)
Have a joyous week!
Joy