Summer is officially here! It's my favourite time of year to be outside for many reasons. I love the feel of grass beneath my feet, the warmth of the sun on my face and summer picnics.
Walker and I love going to the Toronto Island in the summer to ride our bikes and hang out on the beach with a picnic. This year I won't be riding a bike because I might not be as balanced with my growing belly, but I'm walking a lot these days and we will still be "picnicking"!
This is exactly why I made this cinnamon almond butter because it's the perfect picnic food, easy to transport, delicious and most of all nourishing: almonds provide that punch of protein and fibre to help keep you satisfied all day long! You've probably noticed from my Instagram that a snack I often eat is sliced fruit (either pear or apple) smothered with almond butter and sprinkled with cinnamon. So I thought to myself, "why not combine these together and make a cinnamon almond butter?"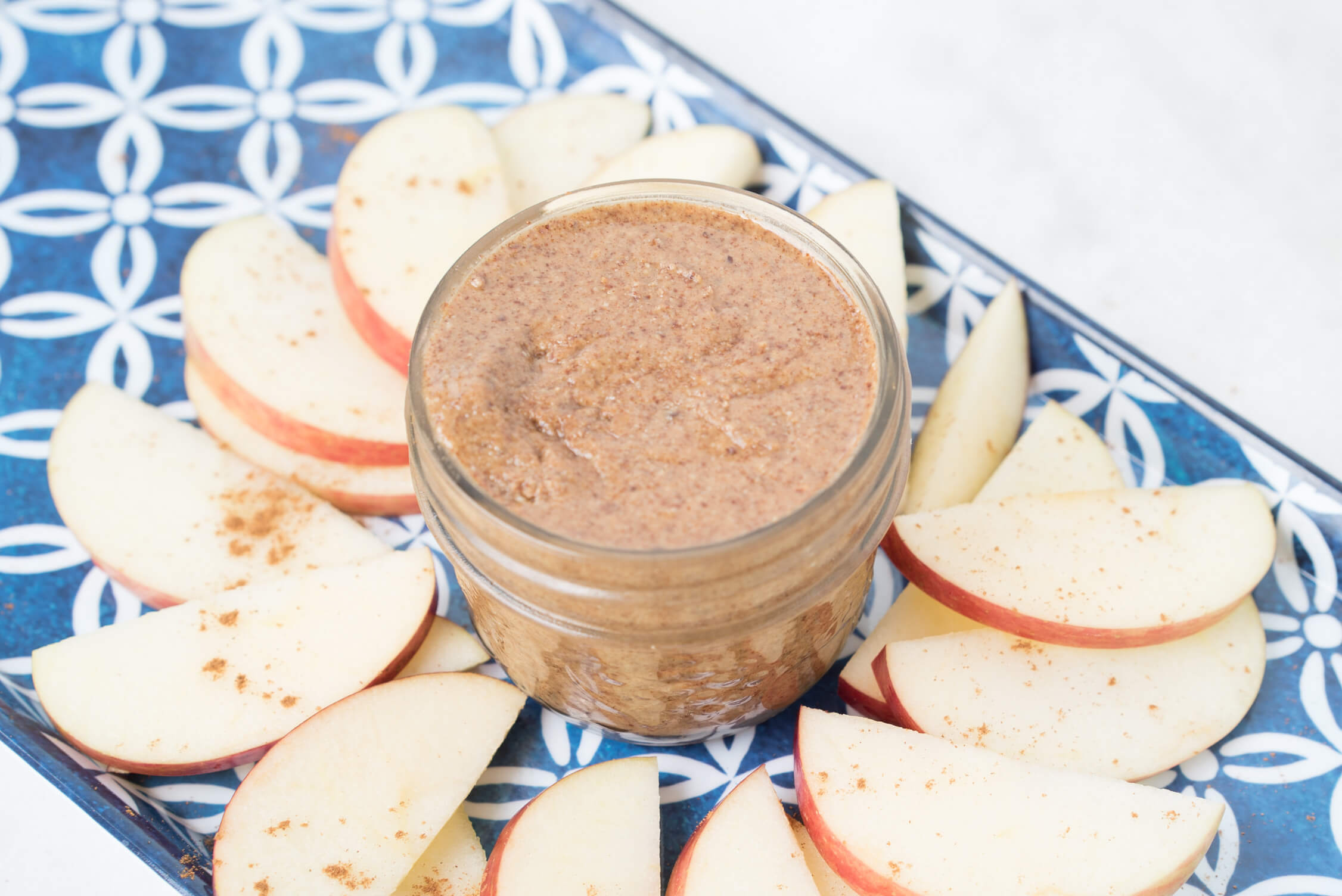 You might be thinking why make almond butter when you can buy it from the grocery store. Sure it's more convenient to buy it, but it is freshest when you make it yourself. Plus you're in control of the flavours too!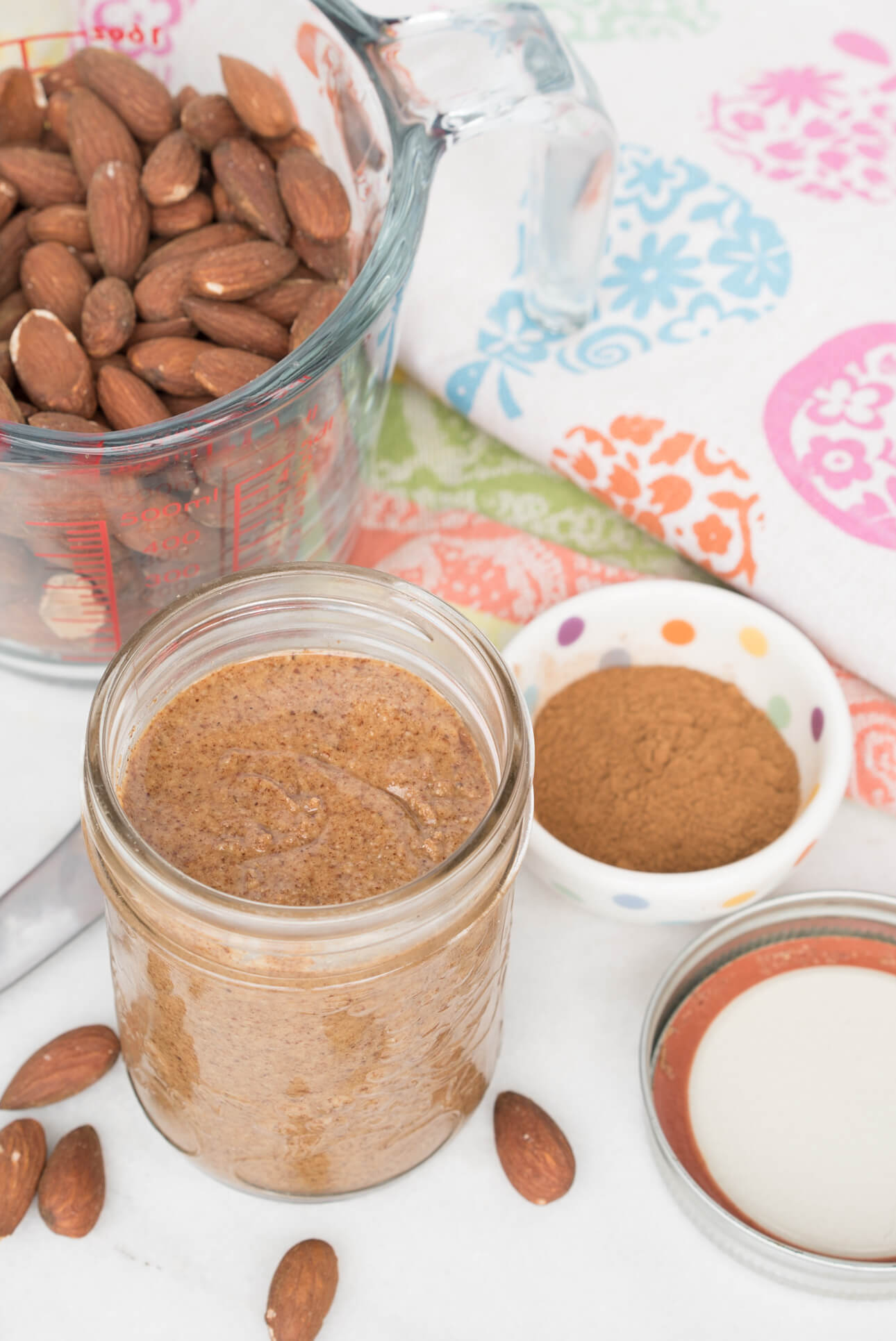 Here's my recipe and some nutritional highlights below...
Ingredients
2 cups whole natural almonds
3 tablespoons ground cinnamon
Pinch sea salt
Roasting almonds brings out the flavour and heightens the crunch, but of course you can skip the roasting process altogether. It's really up to you!
Instructions
Preheat oven to 300°F.
Place almonds on a baking sheet covered with parchment paper. Roast almonds for 10-12 minutes, stirring once halfway through, to ensure they don't burn. Remove from heat and allow to cool.
When cooled, place roasted almonds in the bowl of a food processor along with the cinnamon and sea salt. Pulse until creamy smooth. Depending on your food processor this may take a few minutes. My food processor takes just over 2 minutes to process into a creamy texture.
Transfer to a glass jar with a tight lid and refrigerate up to two weeks.
---
Notes
This makes just a little over a cup of almond butter.
The perfect pregnant-mama snack for me. I've been enjoying almond butter and sliced apples with a sprinkle of cinnamon!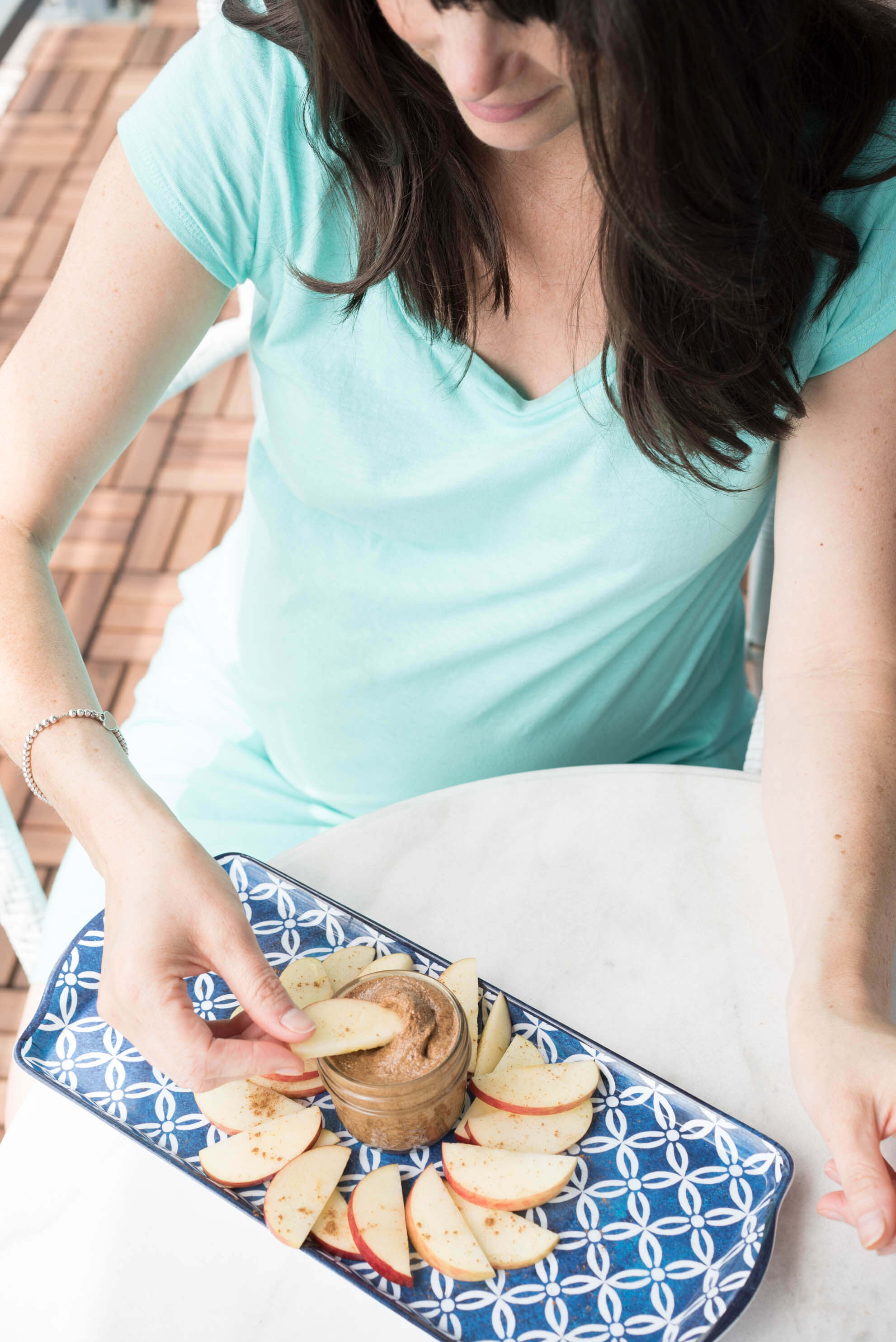 Almonds are an excellent source of vitamin E, magnesium and manganese, and a good source of fiber, copper, phosphorous and riboflavin.
When compared ounce for ounce, almonds are the tree nut highest in protein, fiber, calcium, vitamin E, riboflavin and niacin.
When compared ounce for ounce, almonds are the nut highest in calcium, boasting 75mg per ounce.
Source: www.almonds.com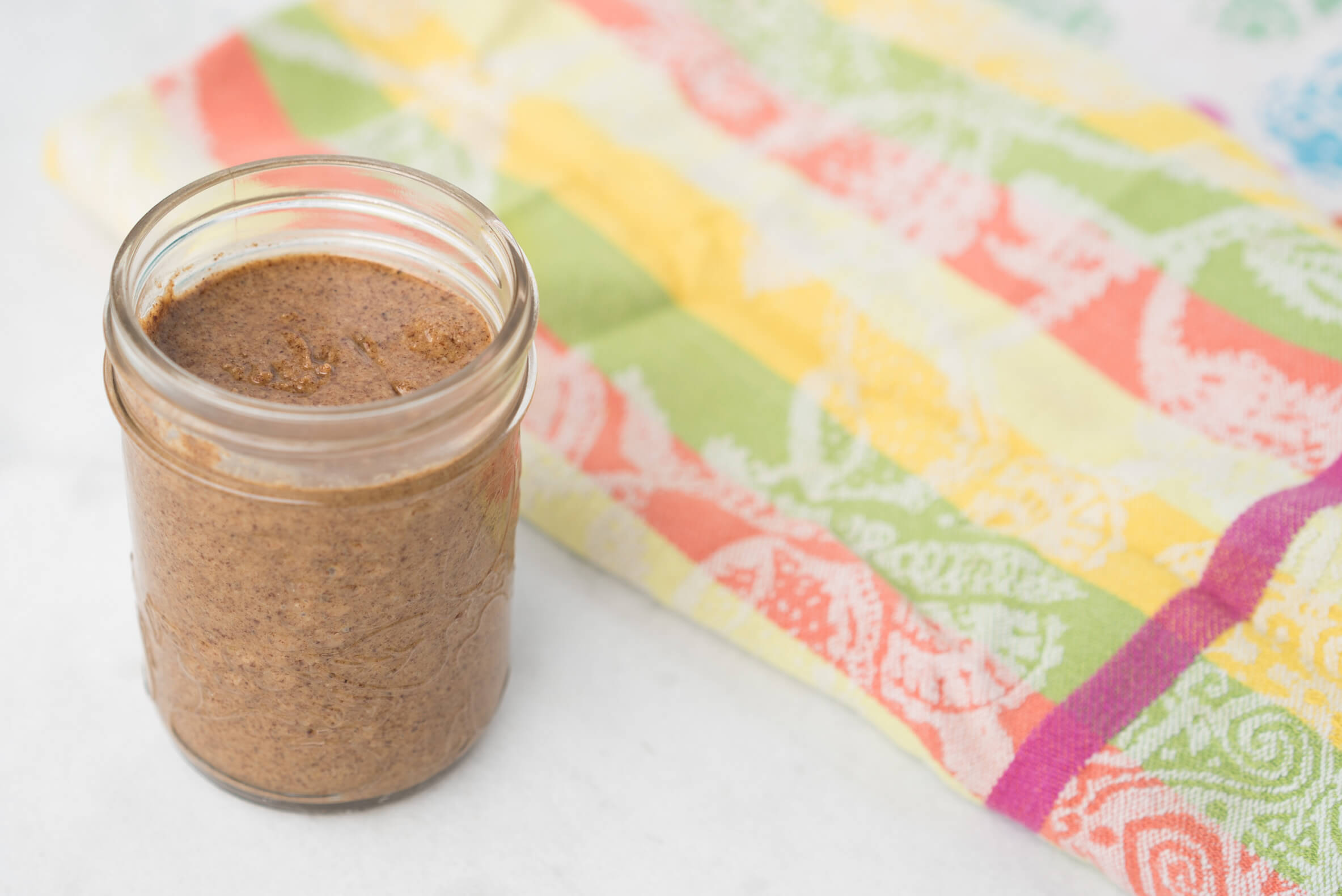 There are so many ways to enjoy almond butter aside from my personal fave way!
Almond butter is delicious in so many ways:
Spread it on toast, crackers, on a spoon!
Place a spoonful in your smoothie like I did in this Chocolate Almond Butter Smoothie
Make these Strawberry Almond Butter Cups
Make a sauce with it for these Crunchy Raw Wraps with Almond Sauce
Check out some more ways to enjoy it on almonds.com!
What's your favourite way to enjoy almond butter?

Have a joyous day!
Joy