I never met a cookie I didn't like. Yup, I am a cookie monster and so is my hubs Walker. Even if you're a total health nut you don't have to turn away these cookies because they are joyous-health-approved!
This seal of approval is because they are super healthy and made with whole ingredients like buckwheat flour, chia seeds, goji berries and they are super yummy. What's not to love?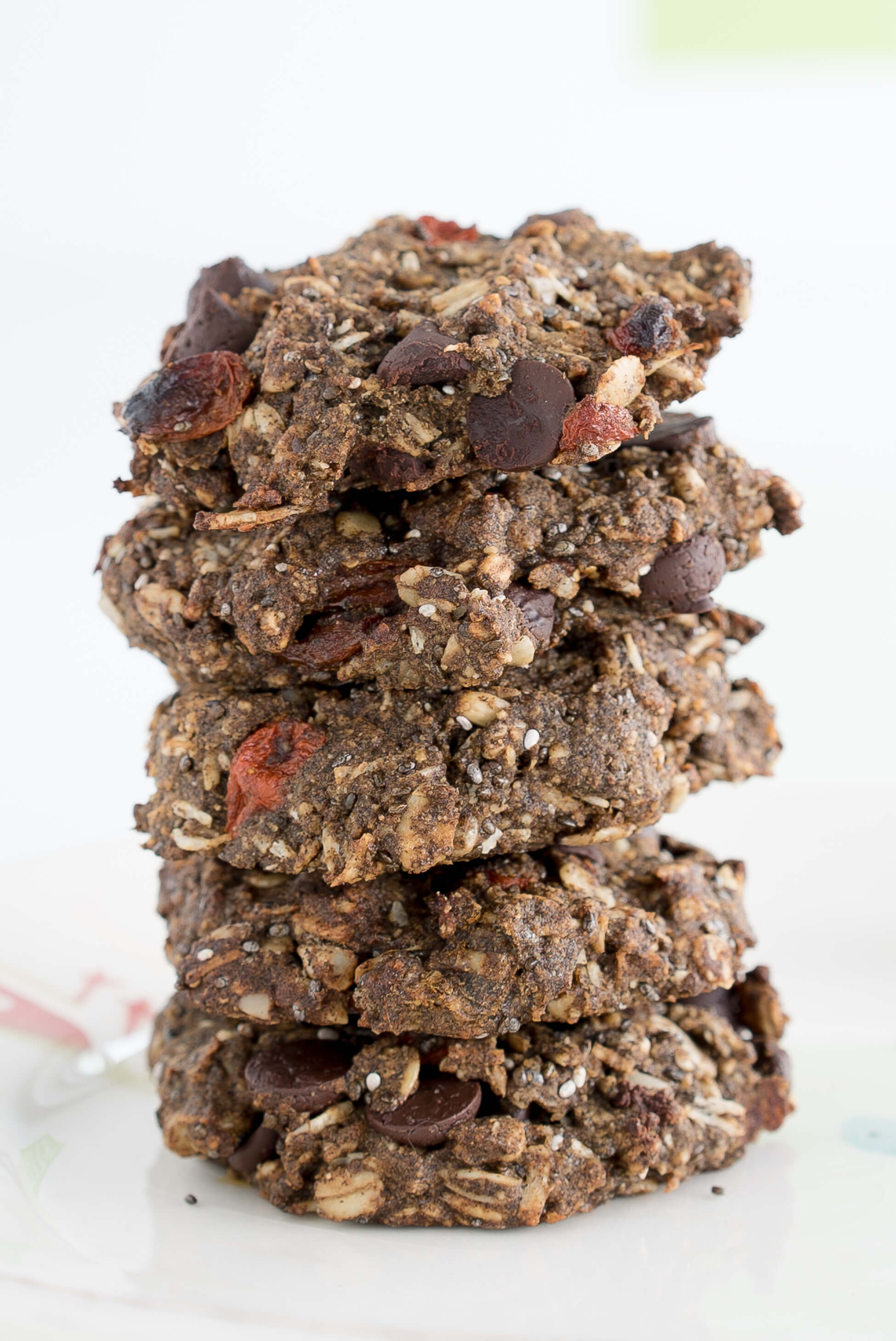 I mean just look at this photo! You can see I packed in a whole lotta goodness into one little cookie.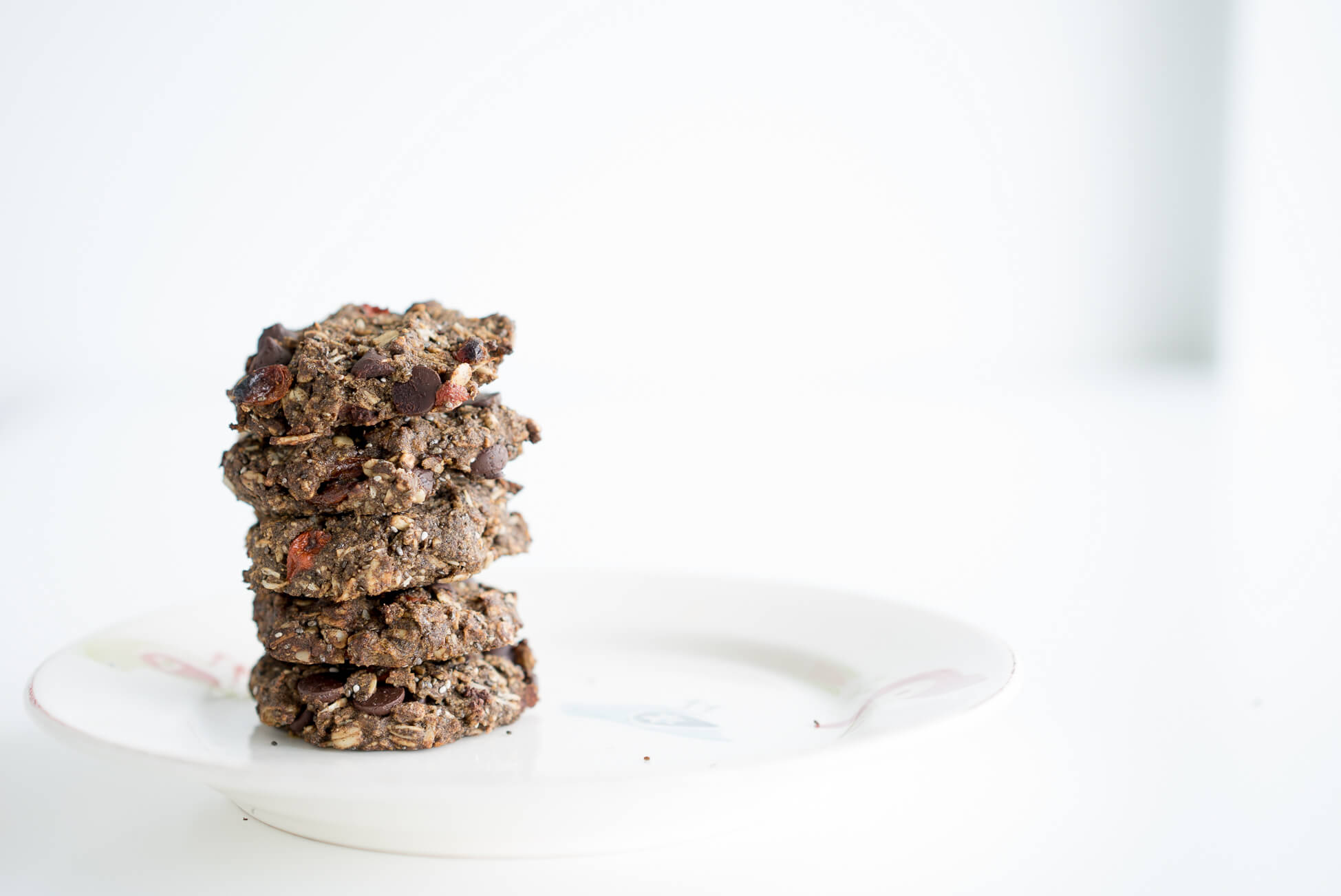 I created these delicious and fulfilling breakfast cookies several months back for Walker's early morning workouts. He likes to hit the gym before the sun rises and needed something quicker (and quieter, especially now that Vienna is here) than a smoothie.
Whether exercising early or late, having something you can grab on the go is key to helping us make it happen and I hope these Good-Day breakfast cookies will help you too!
Since I love baking (it's like therapy for me!) I whipped up these cookies and have made them more times than I can remember. They are easy to make and the perfect grab and go snack.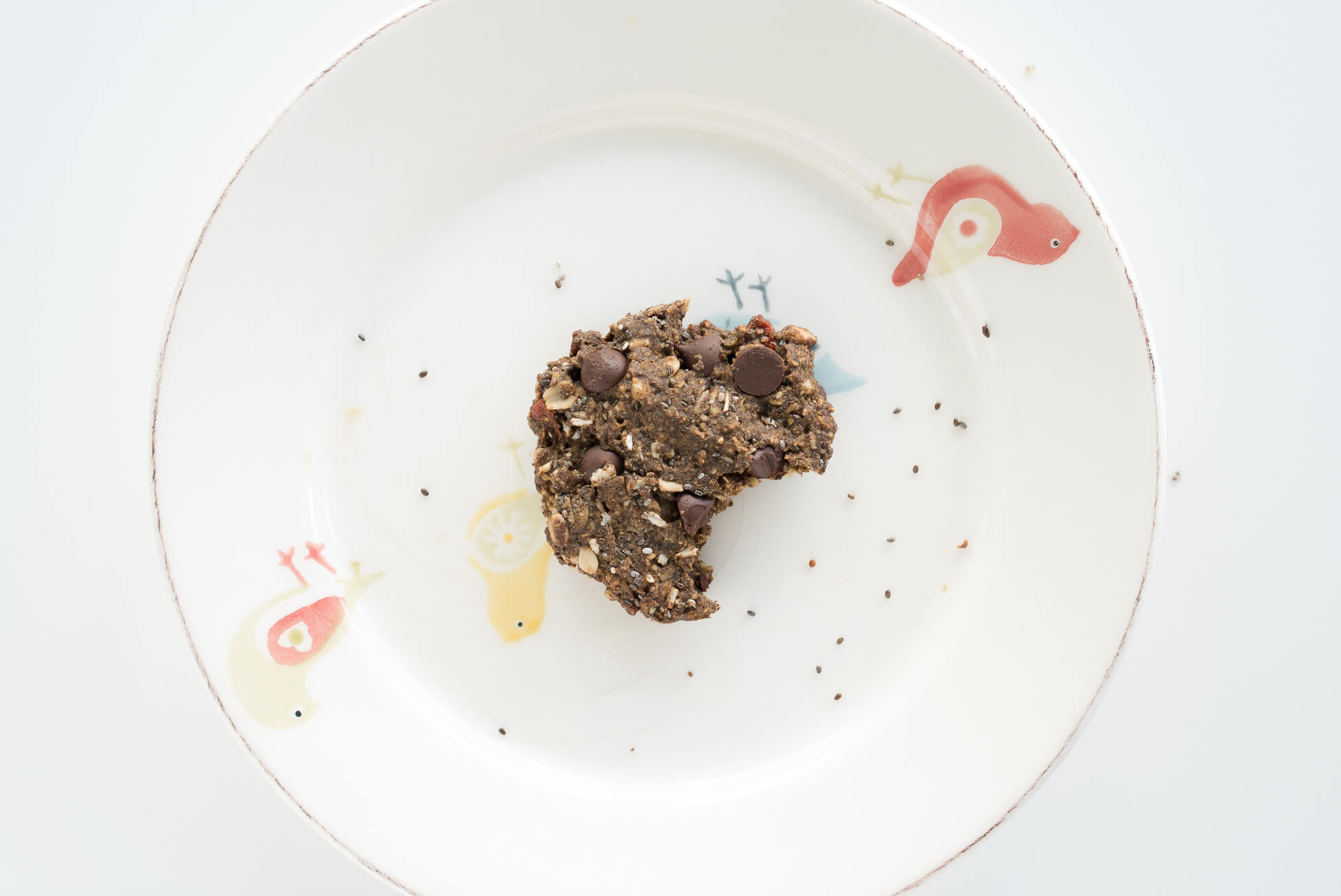 I called them "Good Day Breakfast Cookies" because they are a good way to start your day!
Ingredients
1 cup buckwheat flour
3/4 cup almond flour (or grind whole almonds in food processor)
1/4 cup chia seeds*
1/4 cup goji berries or dried cranberries (soak in boiling water for 10 minutes to plump them up, discard water)
1/2 cup shredded coconut
2 tbsp ground cinnamon
1 cup rolled oats
1/2 cup sunflower seeds
2 eggs, whisked (egg-free option see below)*
3/4 cup melted coconut oil
1/4 - 1/3 dark cup maple syrup
2 tbsp (30 mL) blackstrap molasses
1 tsp (5 mL) pure vanilla extract
1/2 cup dark chocolate chips (optional, but highly recommended)
Instructions
Preheat oven to 350F (180C). Grease a baking sheet with coconut oil or line with parchment paper.
Combine all the dry ingredients in a large bowl. Combine all the wet ingredients in a large bowl. Pour the wet into the dry and stir until well combined but do not over stir.
Place by large spoonfuls onto the baking sheet and bake for 12-14 minutes.
Recipe Tip: If you have trouble digesting oats or you are looking for a change, you can make this with 1 cup (250 mL) of quinoa flakes instead of oats.
---
Notes
Makes 18-24

*Egg-free option :
To the 1/4 cup chia seeds measurement, add 1/2 cup water.
In a small bowl, combine chia seeds and water. Let sit for a few minutes to become gelatinous. If it's too thick, add a few more tablespoons of water. Add this mixture to the large bowl with wet mixture. These chia seeds are NOT in addition to what the recipe calls for above.
These cookies are not super sweet because they are not meant to be a dessert cookie. You could always add a mashed banana if you wanted more natural sweetness.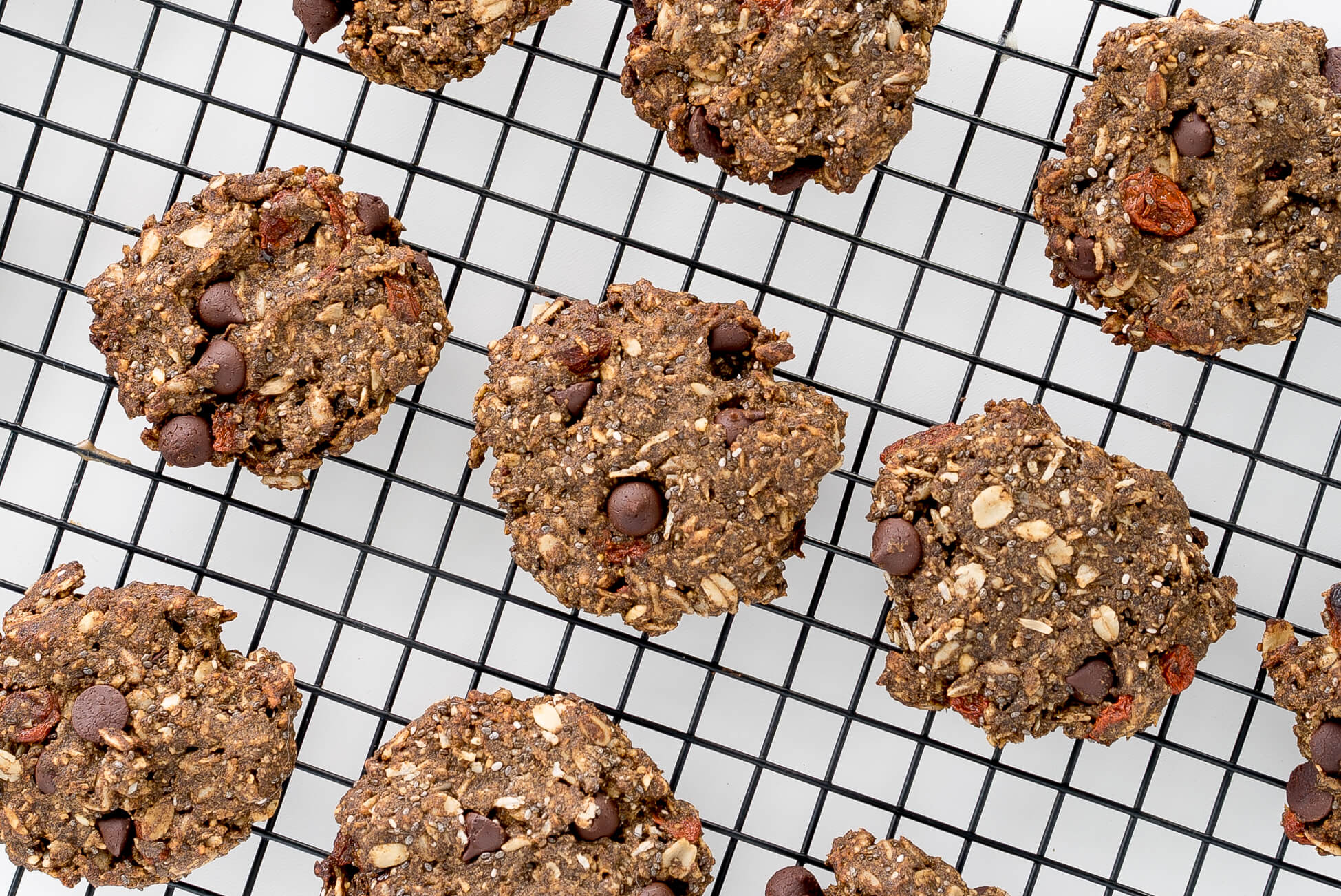 New to buckwheat flour? You're in for a treat because it's a great gluten-free flour especially if you're getting bored of brown rice flavour. It is a good source of magnesium which is an important mineral for relaxation and essential for muscle movement.
The Good Day Breakfast Cookie is seriously packed with fiber to give you good poops. I don't know about you, but if I'm not having good poops it's hard to have a good day. Digestion is essential to joyous health.
Here are two more recipes with buckwheat flour so you have other recipes to use up your flour. However, I will warn you, you might want to savour it and make these cookies again! ;)
Make More Buckwheat-Containing Recipes:
Buckwheat Pancakes with Warmed Blueberries (pg. 105 in Joyous Detox)
Have a joyous good day!
Joy