How do you know fall has officially started? Is it when the fall equinox happens? Is it when the little ones go back to school? Is it when the leaves start to change colour or when the weather starts to get chillier?
Personally, I think the surest sign fall has officially arrived is when the pumpkin spice latte (and various other pumpkin spice–themed goodies) start showing up at your favourite coffee shop and health food store.
(Side note: Even Vienna is obsessed with pumpkin everything. Every time she sees one she runs over to hug it!)
I absolutely adore the smell of pumpkin spice, which is essentially a combination of cinnamon, nutmeg and ginger -- sometimes allspice but the first three are my personal faves for this latte.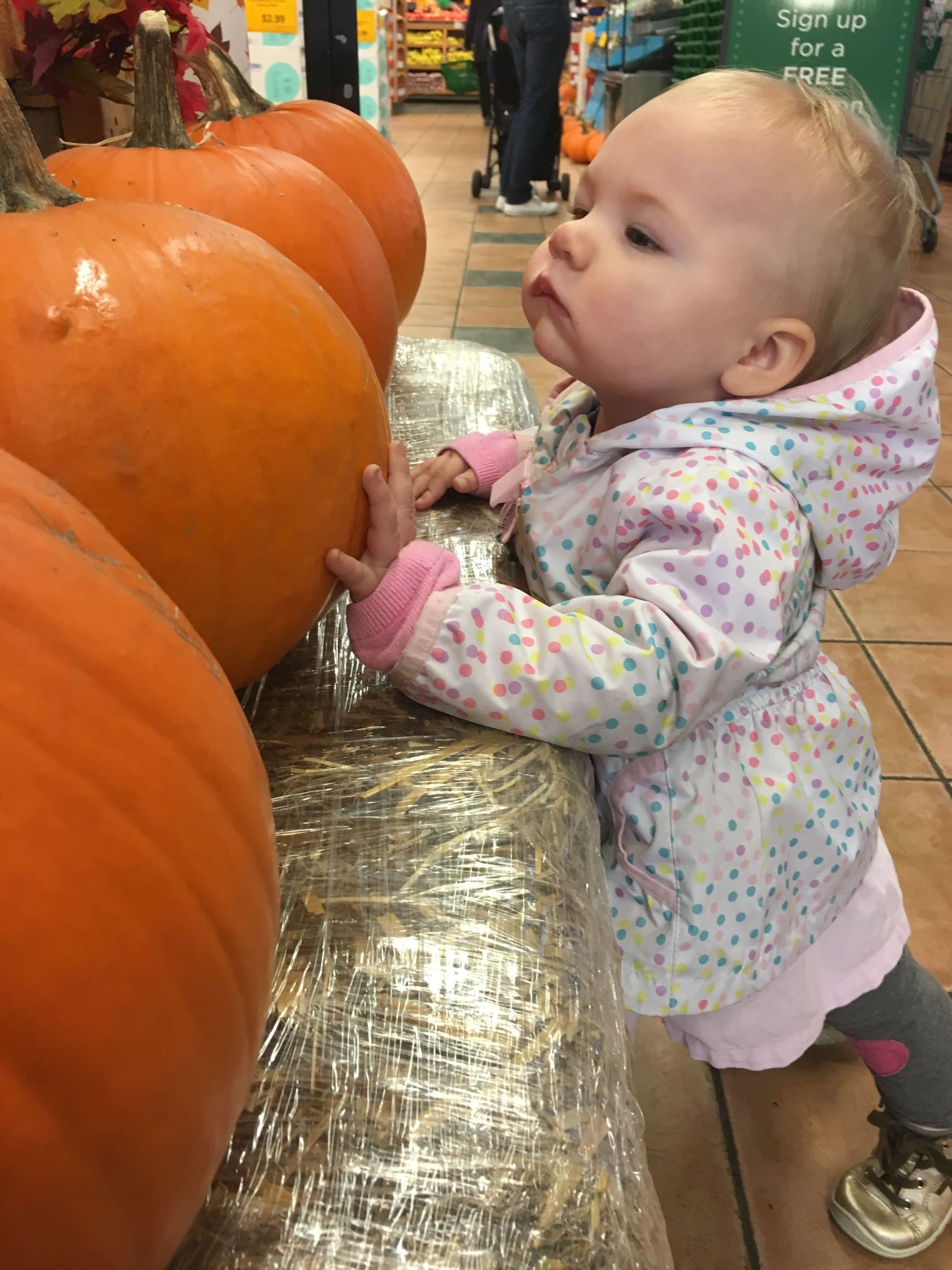 I know the other week I said I was "sooooo over pumpkin spice".... oops, foot in my mouth right now! That's because my brain was all about banana spice but I just can't help it when every single cafe smells like pumpkin spice lattes.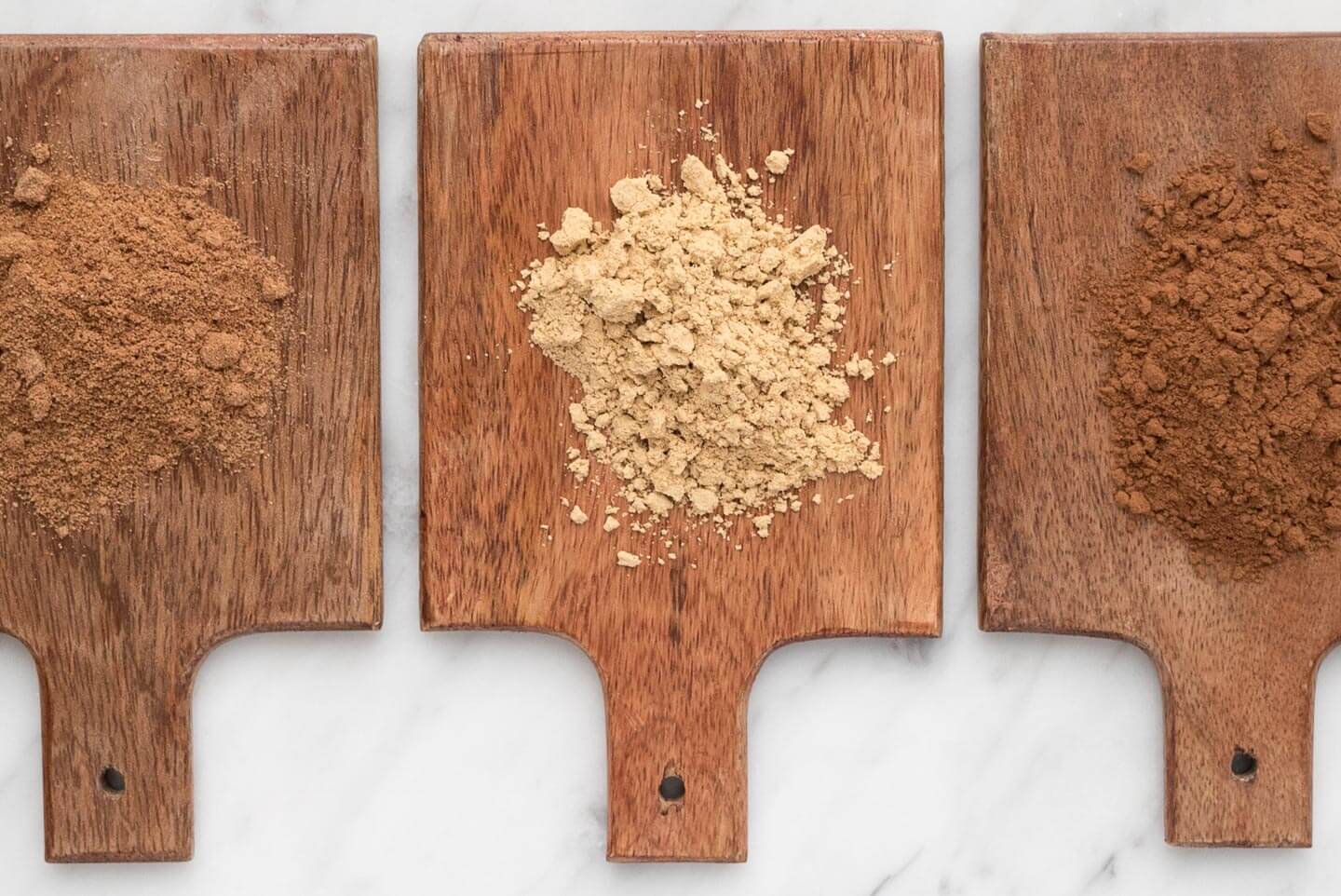 In theory, I think this seasonal obsession with all things pumpkin spice is a great thing! Pumpkins are full of wonderful nutrients, from antioxidant carotenoids and vitamin C to gut-friendly fibre, and the spices that make up that characteristic pumpkin spice flavour have their own nutritional benefits, like cinnamon's ability to help regulate your blood sugar levels and ginger's awesome anti-inflammatory properties.
In practice, however, it's a bit of a different story. Most of the pumpkin spice beverages contain more added sugar than pumpkin or spice. But not this pumpkin spice latte! It's totally not necessary because the spices give it all the flavour... and a bit of maple syrup of course.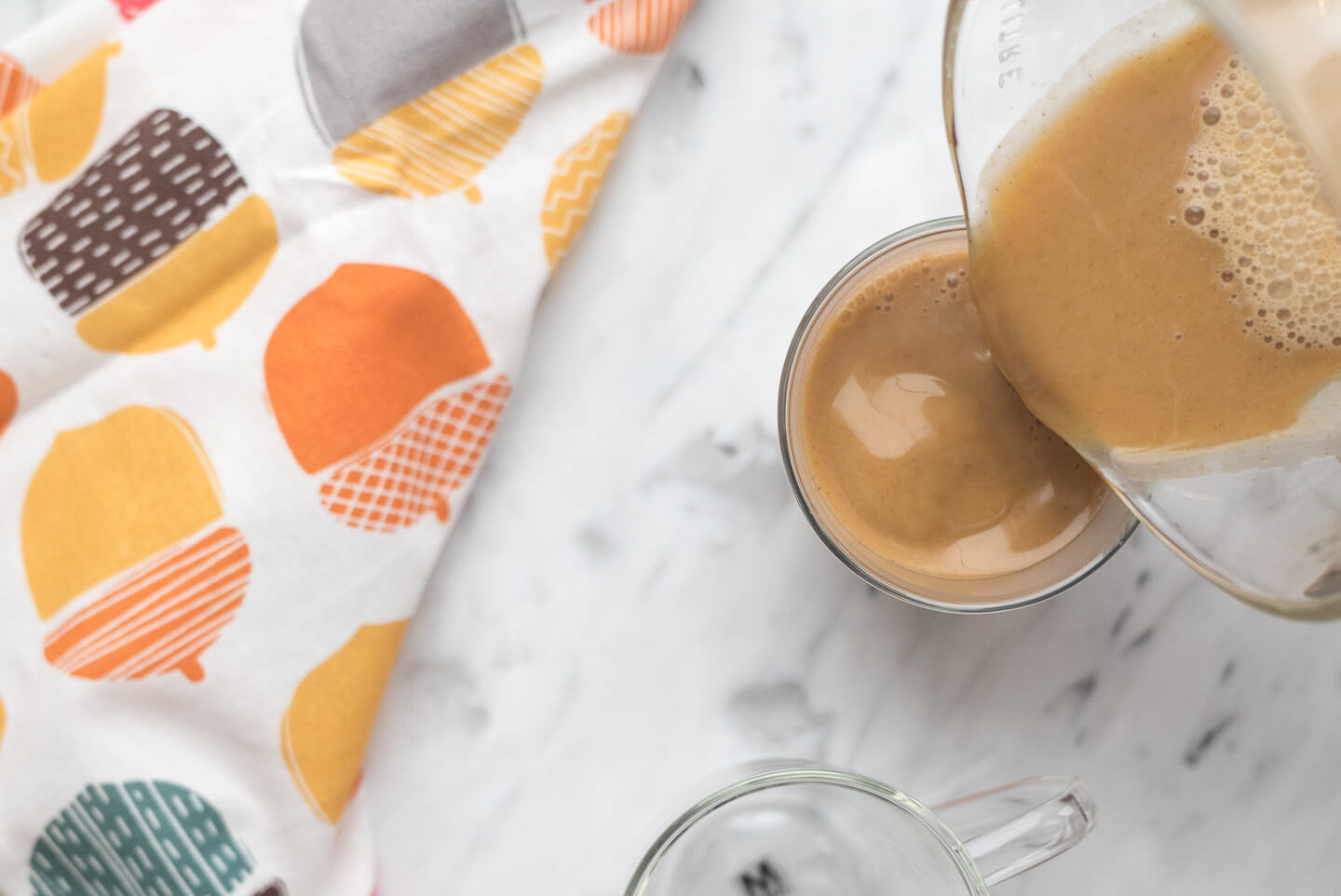 Would you believe there can be as much as 50g of added sugar in a 16-ounce serving! And often, these beverages contain poorer quality versions of the essential pumpkin spice ingredients that don't contain as many of their usual nutritional benefits. Some of these beverages don't even contain any real pumpkin!
How can you have a pumpkin spice anything without pumpkin!?
Not only is it in the name, but pumpkin is naturally sweet, so if you add pumpkin in there, you'll get all those nutrients I mentioned, plus an added dose of healthy sweetness, so you won't need to add all that extra sugar to sweeten things up!
That's why I created this joyous version of the much-loved pumpkin spice latte. This way, you're getting all the good stuff (real pumpkin, healing spices), without all the added sugar. I've also made it dairy-free, so it's extra easy on the digestive system!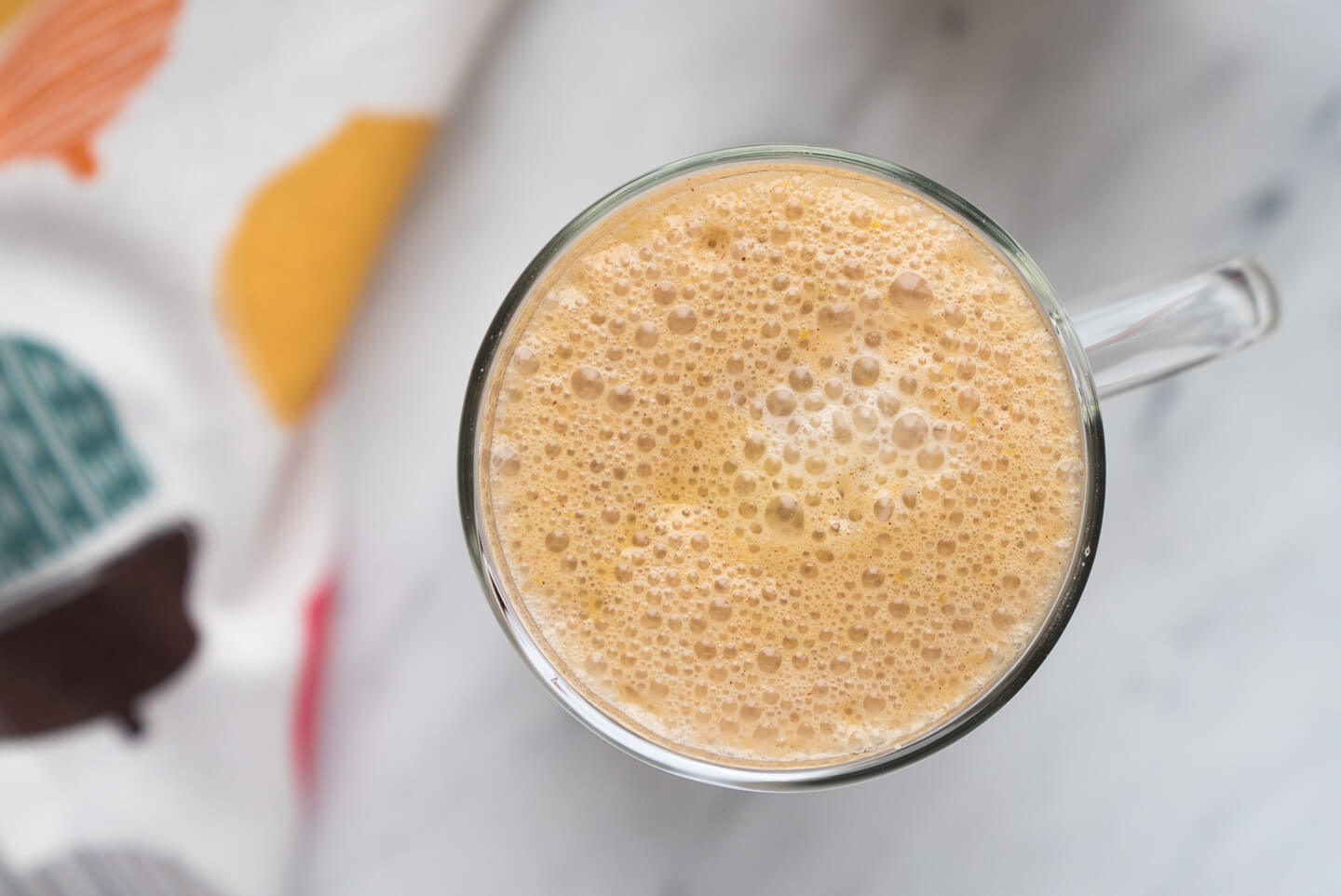 Ingredients
2 cups unsweetened nut milk (I prefer coconut milk for it's natural sweetness)
4 tbsp pureed pumpkin
1 tsp ground cinnamon
1 tsp ground ginger
1/4 tsp ground nutmeg
2 tbsp real maple syrup
Instructions
Warm nut milk with a milk steamer or on low heat on stove top. Be careful not to scald the milk.
Once warmed, pour into a blender and add pureed pumpkin, spices and maple syrup. Blend until fully combined.
Divide between 2 glasses, sprinkle with cinnamon and enjoy!
---
If you prefer not to use canned pumpkin puree (that's my preference) then I've got instructions for making your own pumpkin puree in this post.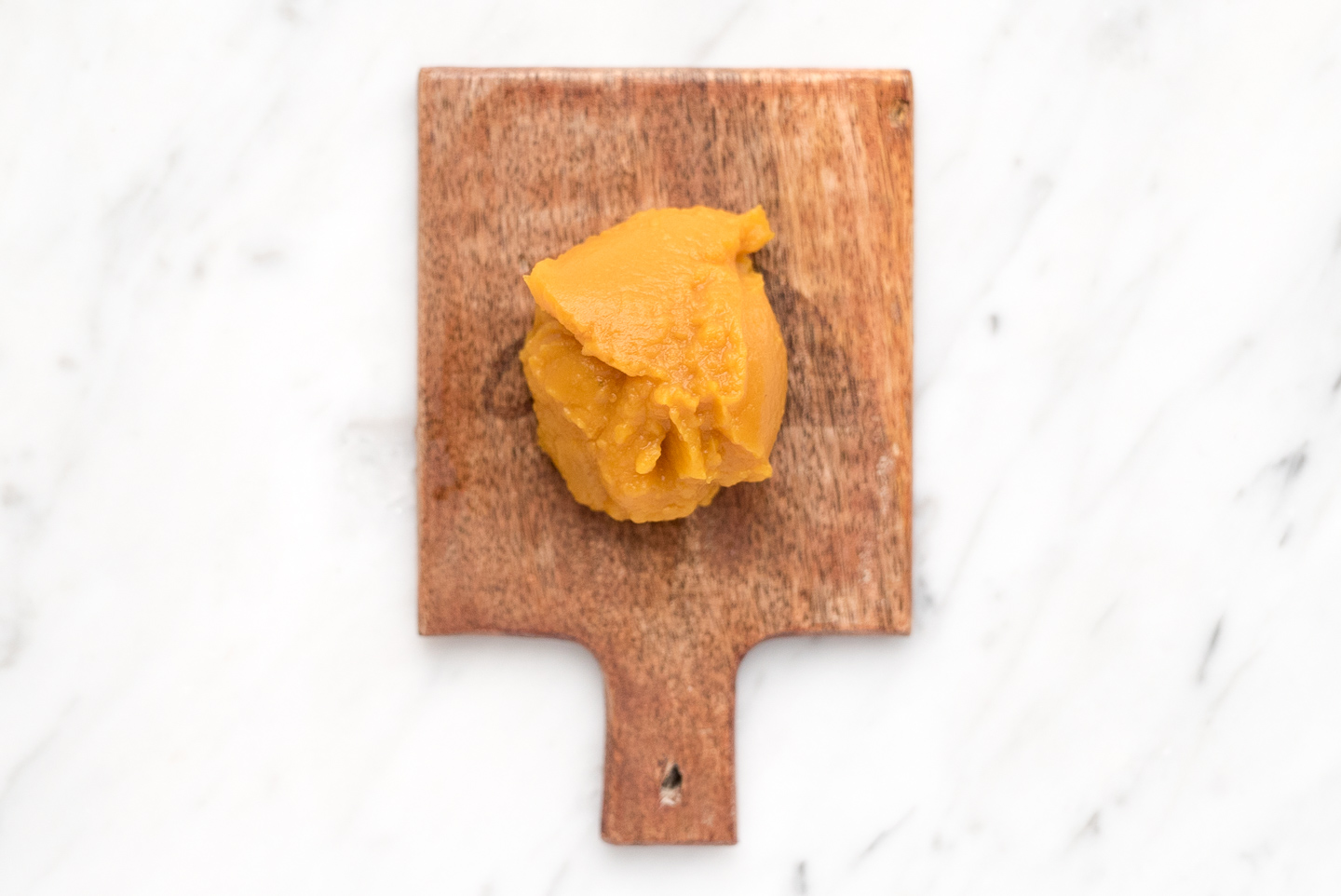 We actually shot the photos for this recipe while away on business so I would probably use fresh ground ginger if I was at home to make it super gingery but this brand of spices is pretty gosh darn amazing. You can tell just by the smell!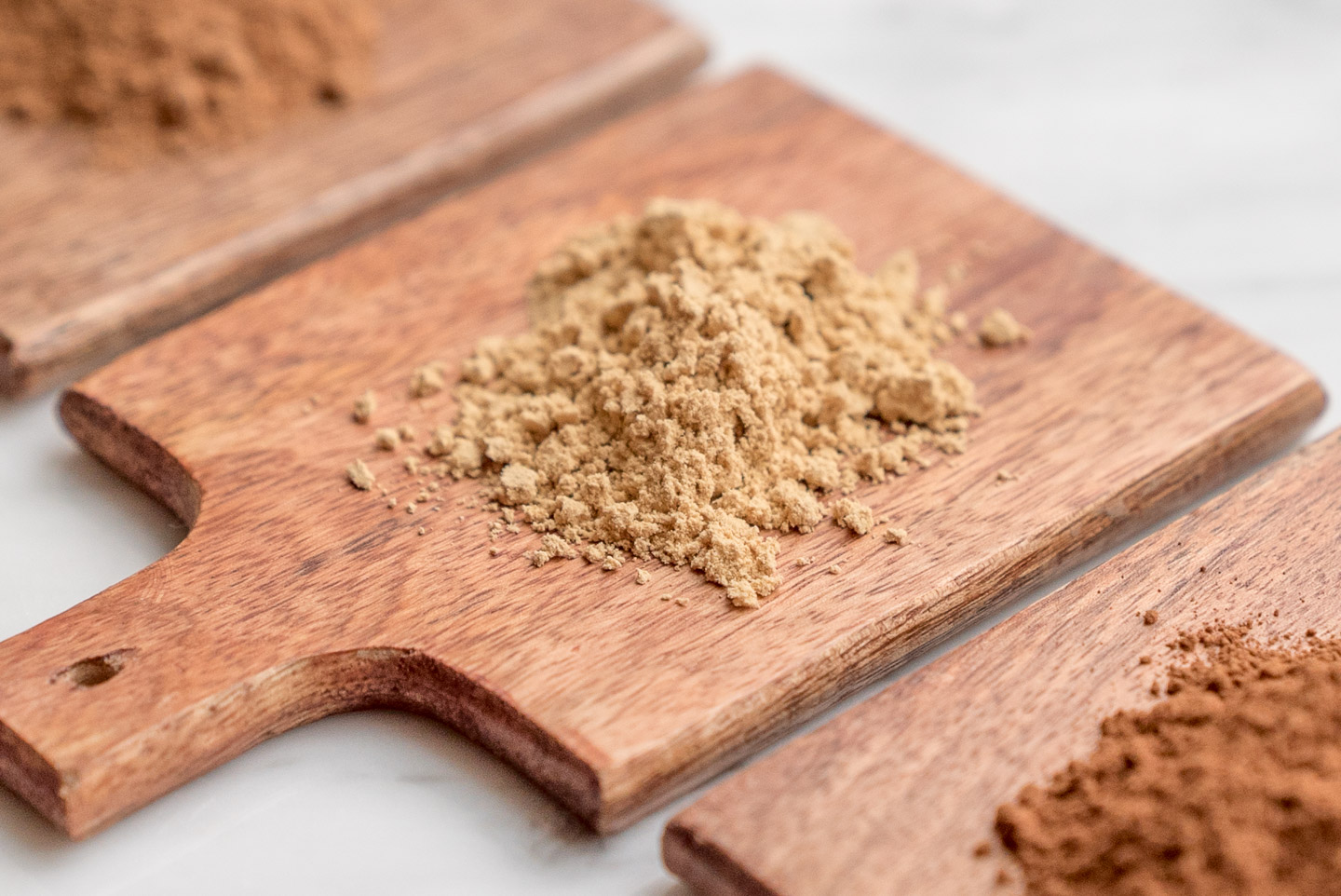 What's your favourite seasonal fall treat? Share it with me in the comments below!
Have a joyous day and be sure to tag me with your pumpkin spice latte creations!