I have this picture hanging behind my desk at Joyous HQ. It's usually the first thing I see when I get in and the last thing I look at when I leave. I get a lot of remarks about it, mostly along the lines of "I don't get it". For many, I believe it conjures up an immediate negative connotation, but I have a different perspective.
Let me explain.
I've been an "entrepreneur" for as long as I can remember.
(side note: I use quotes because I don't typically like describing myself using that word. I find it's a trendy title these days and I feel a little douchey using it, but for the purpose of this piece, let's roll with it)
From catering and event management, to a boutique gym and now Joyous Health, I've been able to build on the moderate success of each past venture and continue to hone my skill set and instincts. One of the most valuable lessons I've learned over the years (and one that I only fully appreciated recently) is that of perspective.
Perspective can be tricky. We use perspective to measure how far we've come, how far we have to go and unfortunately it's often completely subjective.
For myself, being an entrepreneur and fully realizing that it's either sink or swim brings out the best and worst in me. It brings out creativity and confidence and fearlessness while also feeding into a negative feedback loop of insecurity, fear and indecisiveness.
(side note #2: I think this can apply to anyone, in any position, regardless of employment status. At the end of the day, it's about self-development and self-awareness)
One of the biggest triggers for me is that of comparison. There are a lot of successful people and businesses out there, and they make it look easy. They tout multi-figure revenues, have fancy marketing and garner lots of attention. Frankly, it makes me jealous at times.
In the past, I'd be inclined to turn everything upside down, make drastic changes, question what I wasn't doing right, then finally, it hit me!
No matter how easy it looks, or how successful someone may appear to be, chances are, they are going through the same stuff you are - it just has a shiny coat of paint on top 😉 .
All that glitters is not gold.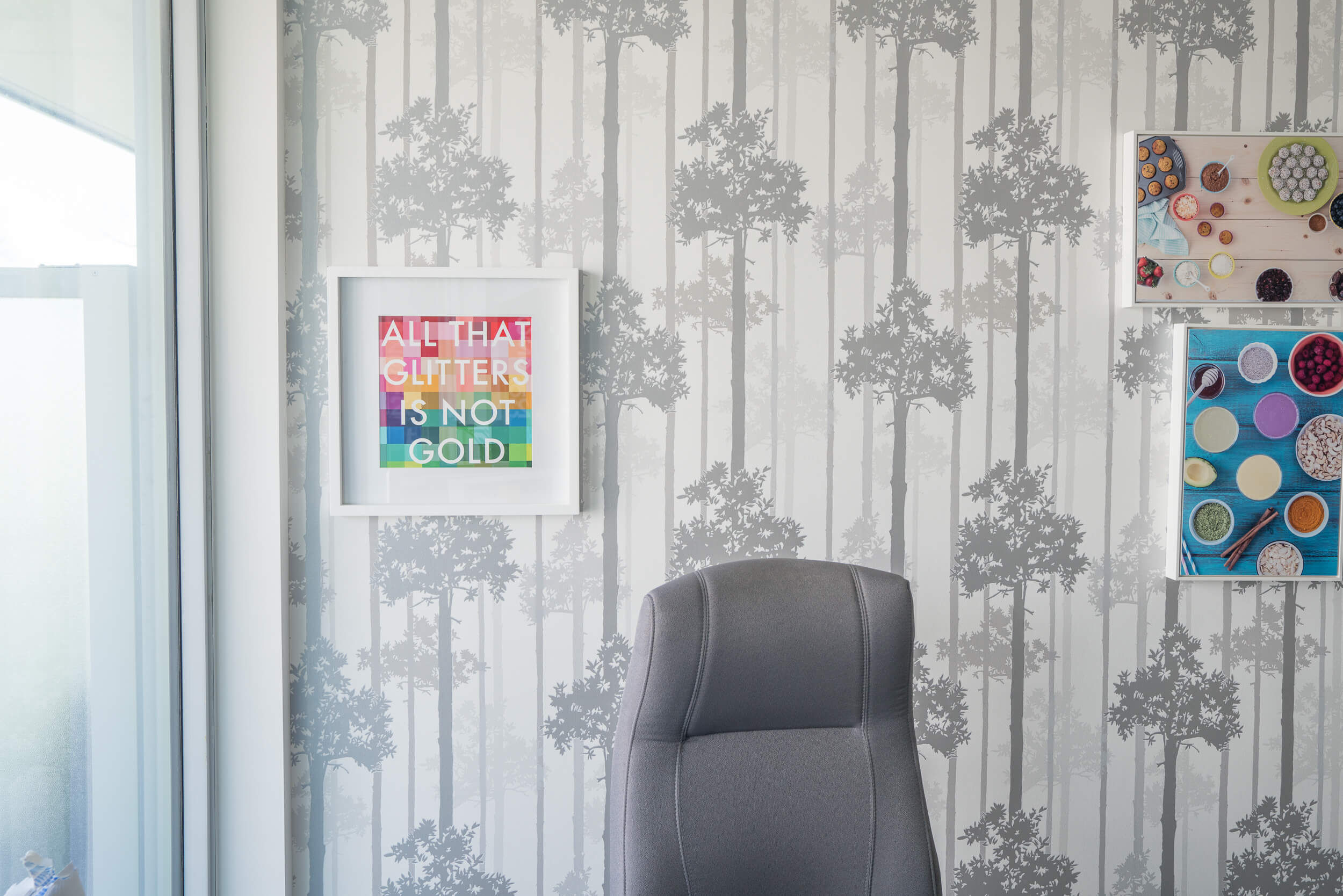 No matter how good it looks on the surface, I can almost guarantee they're putting in the same hard work and long hours, facing the same challenges and insecurities and probably looking around and thinking the exact same thing as you are.
It's all about perspective.
My first step towards moving past this is awareness. I still get stuck in that negative feedback loop at times. I still want to flip things upside down from time to time. But at least now, I'm aware of it and can quickly re-focus on what's important. Robin Sharma calls it "staying in your lane", akin to having blinders on and not being distracted by others perceived successes.
So there you have it! Next time you find yourself drifting out of your lane, distracted, discouraged or focusing too much on others success, remember - all that glitters is not gold.
Your turn! How do you keep perspective?