My daughter Vienna LOVES these healthy little cookies, ahem, I mean "Owlies". So much so, I thought it would be fun to create a little apple crisp with them. Secretly, I was just as excited for this recipe! I'm a kid at heart, after all.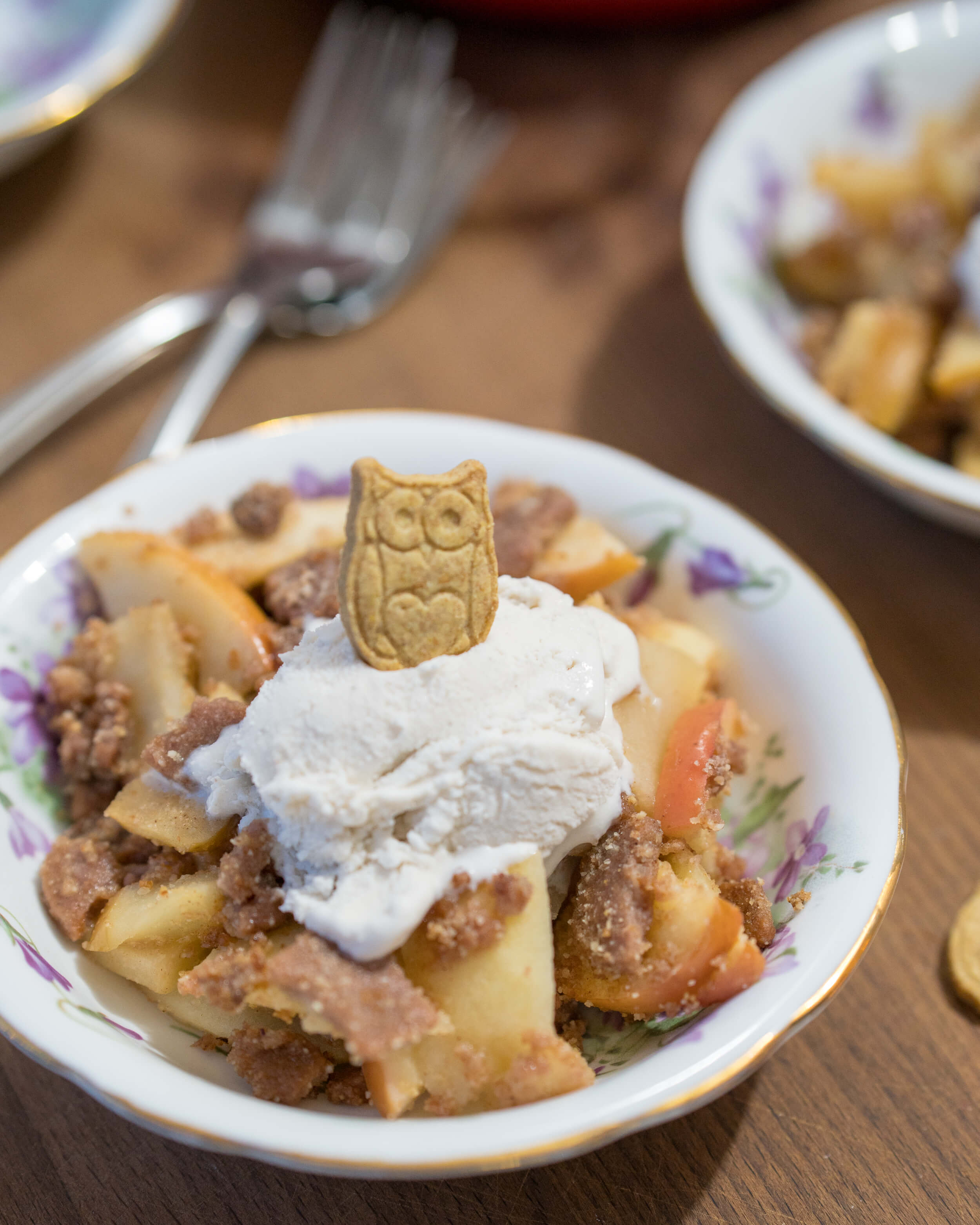 I mean, look how cute those Owlies are!
The whole McJordan family loved this super yummy apple crisp recipe and I felt good knowing my 2 loves were eating a healthy dessert!
In fact, I'm sitting on the couch right now as I write this and looking at all of these photos is making me want to jump up and make another batch this very minute!
Now while this is a dessert, making it an occasional treat, the sugar in the Owlies is quite minimal (at 2g per five cookies!) At the most, you might end up eating seven or eight crunched up cookies (they are in the topping of the crisp) in one serving, so that's only 3g of sugar. If you add some coconut ice cream, then well ... I can't help you there, but again, if you're having it as a treat, then treat yo'self! :)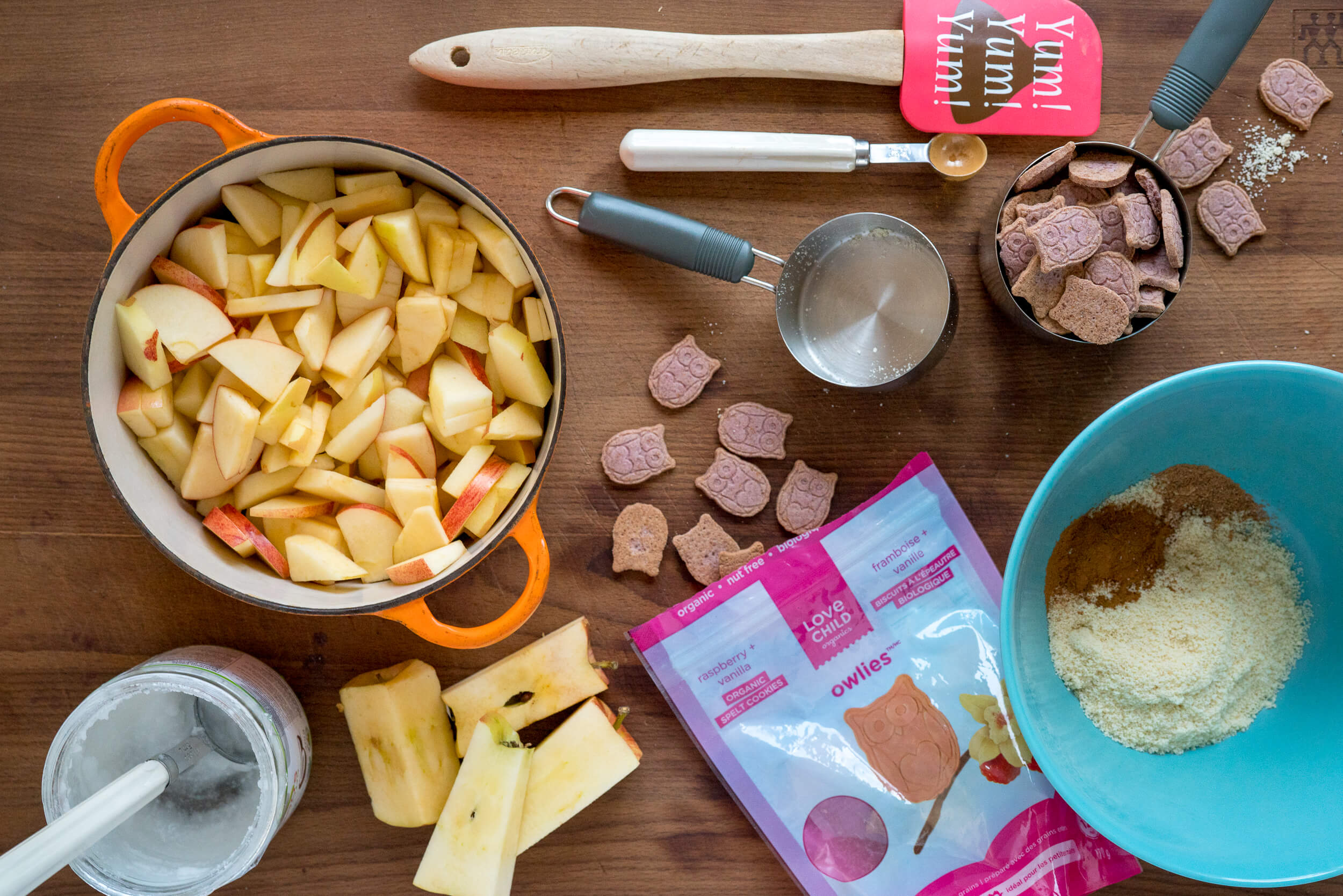 I love all of Love Child Organics products because they are certified organic with simple real ingredients. I've got more ideas on how to use their products in this post about Vienna's favourite foods.
For the topping, if you don't have these cookies, you could just add more almond flour but it's worth it to get the cookies because they really add to the recipe!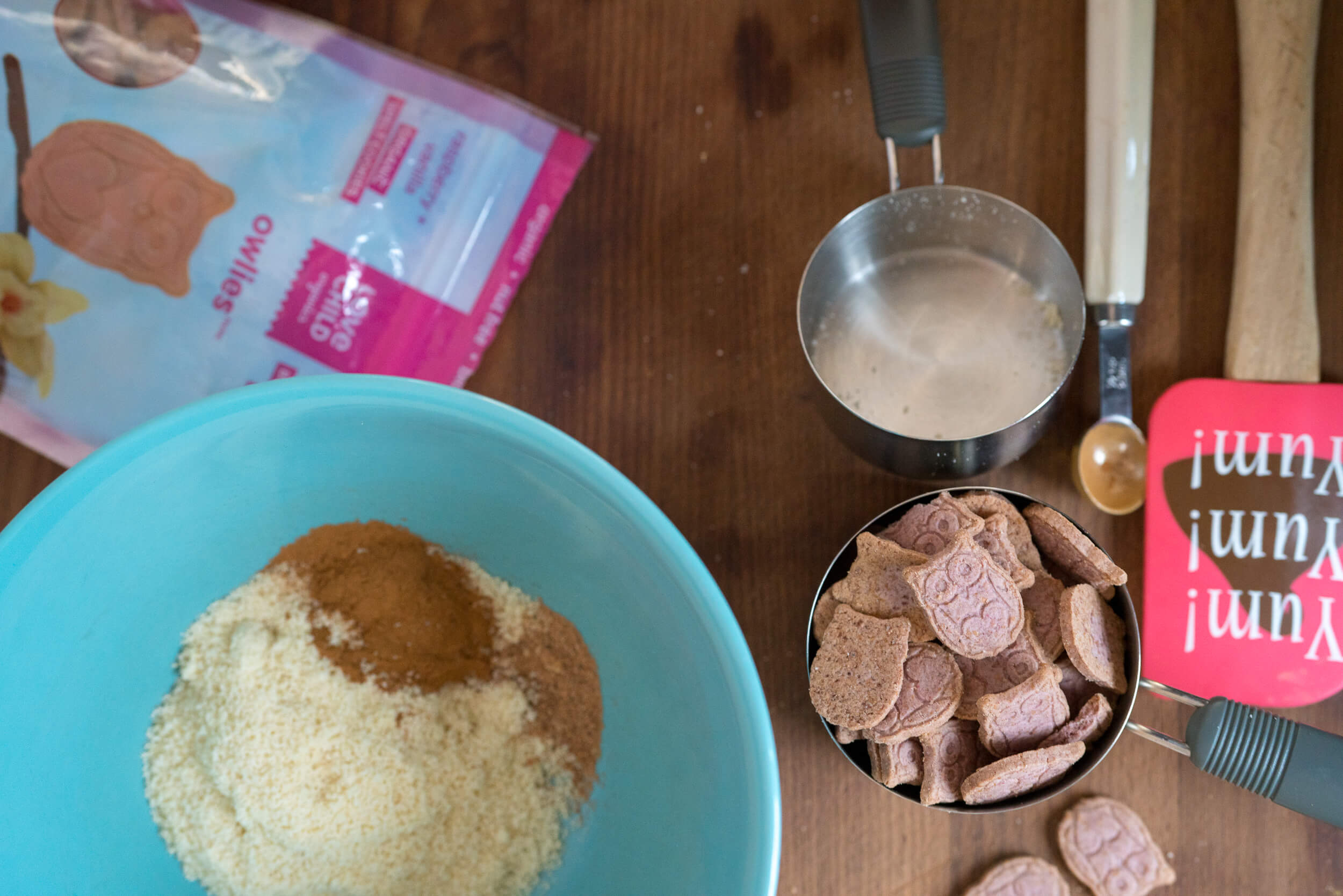 As you can see, I like a thick topping, so I used a small-ish Le Creuset baking dish.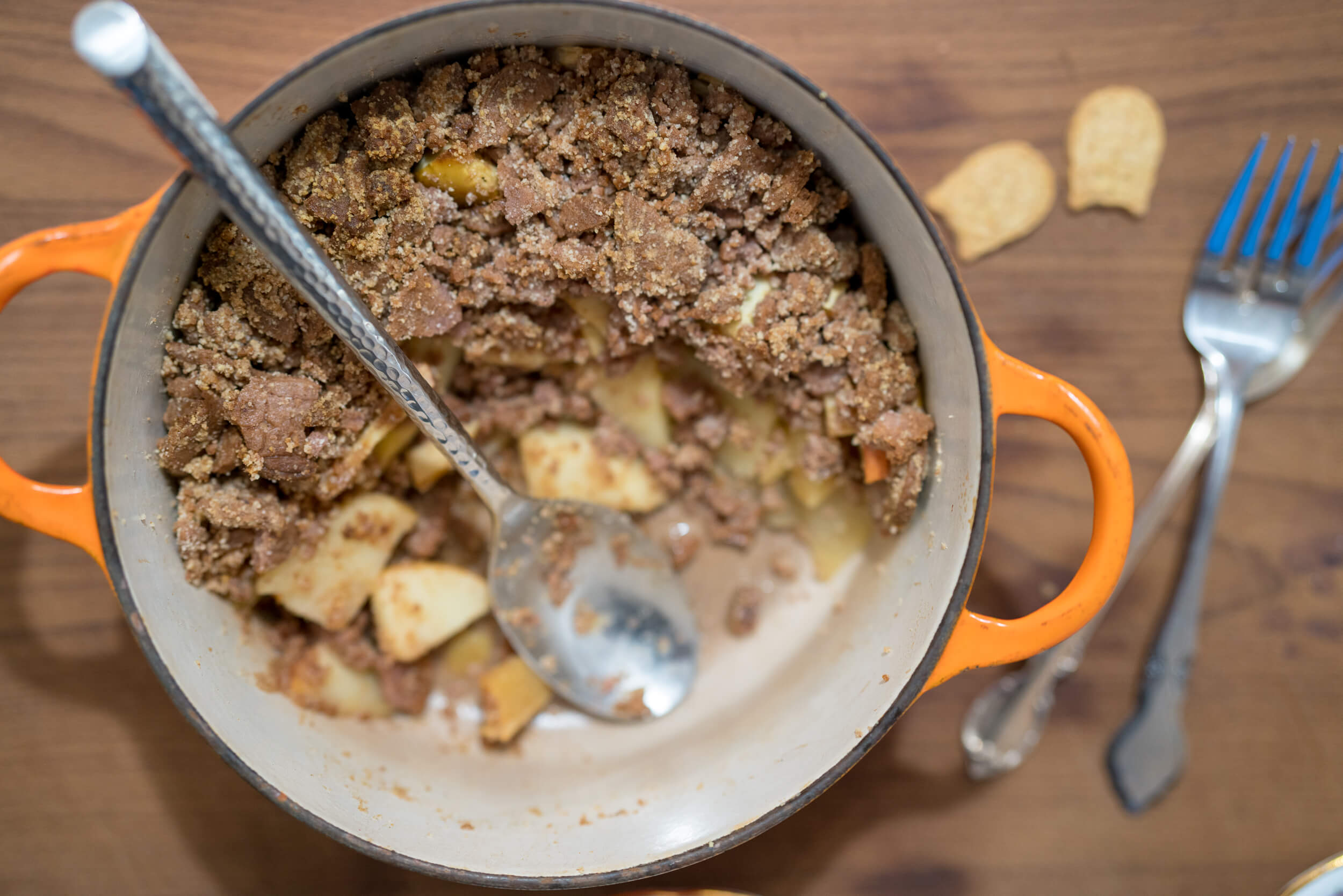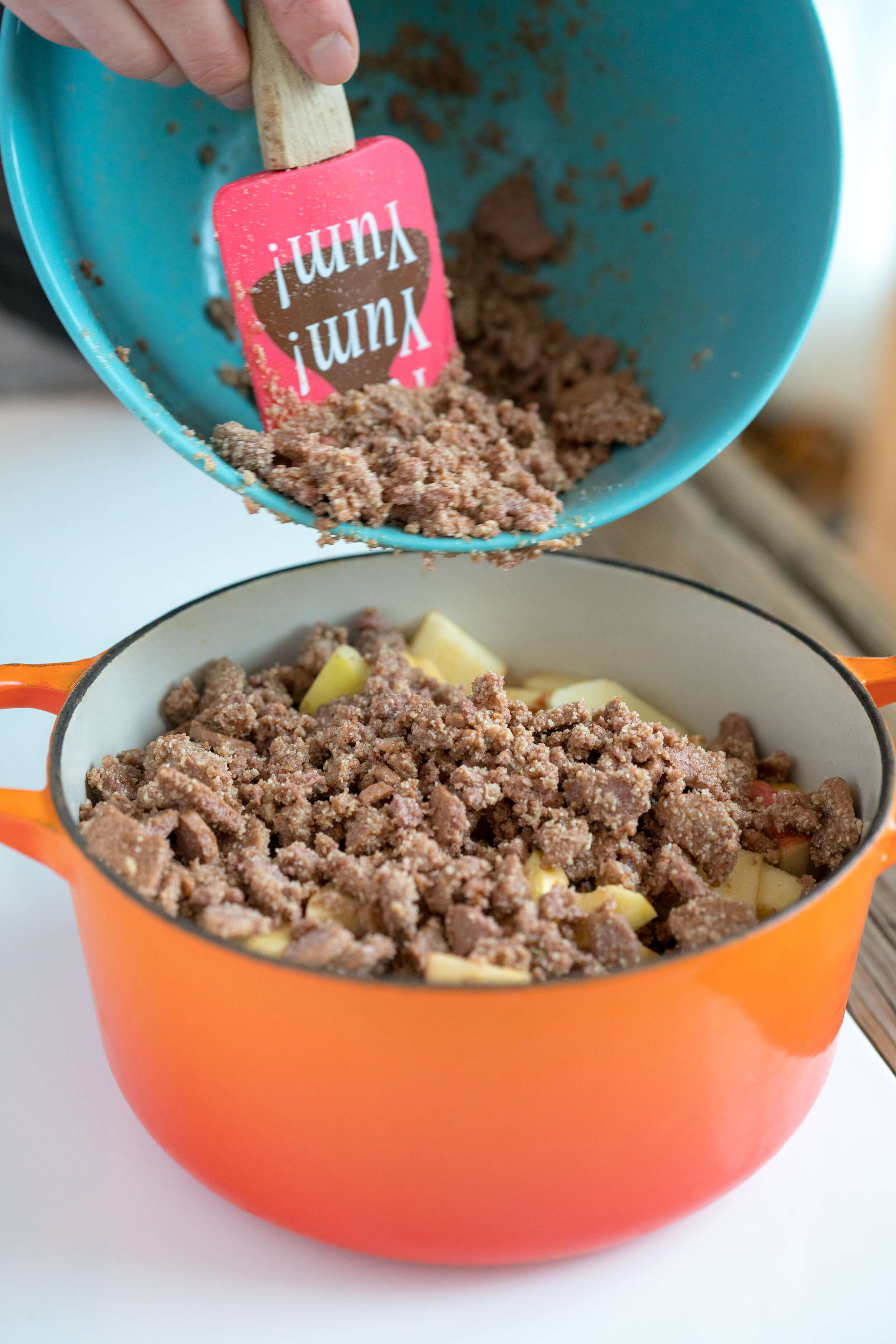 Now the real question is: fork or spoon? I'm a fork girl. What about you? Walker likes a spoon and Vienna was all about the fork too. :)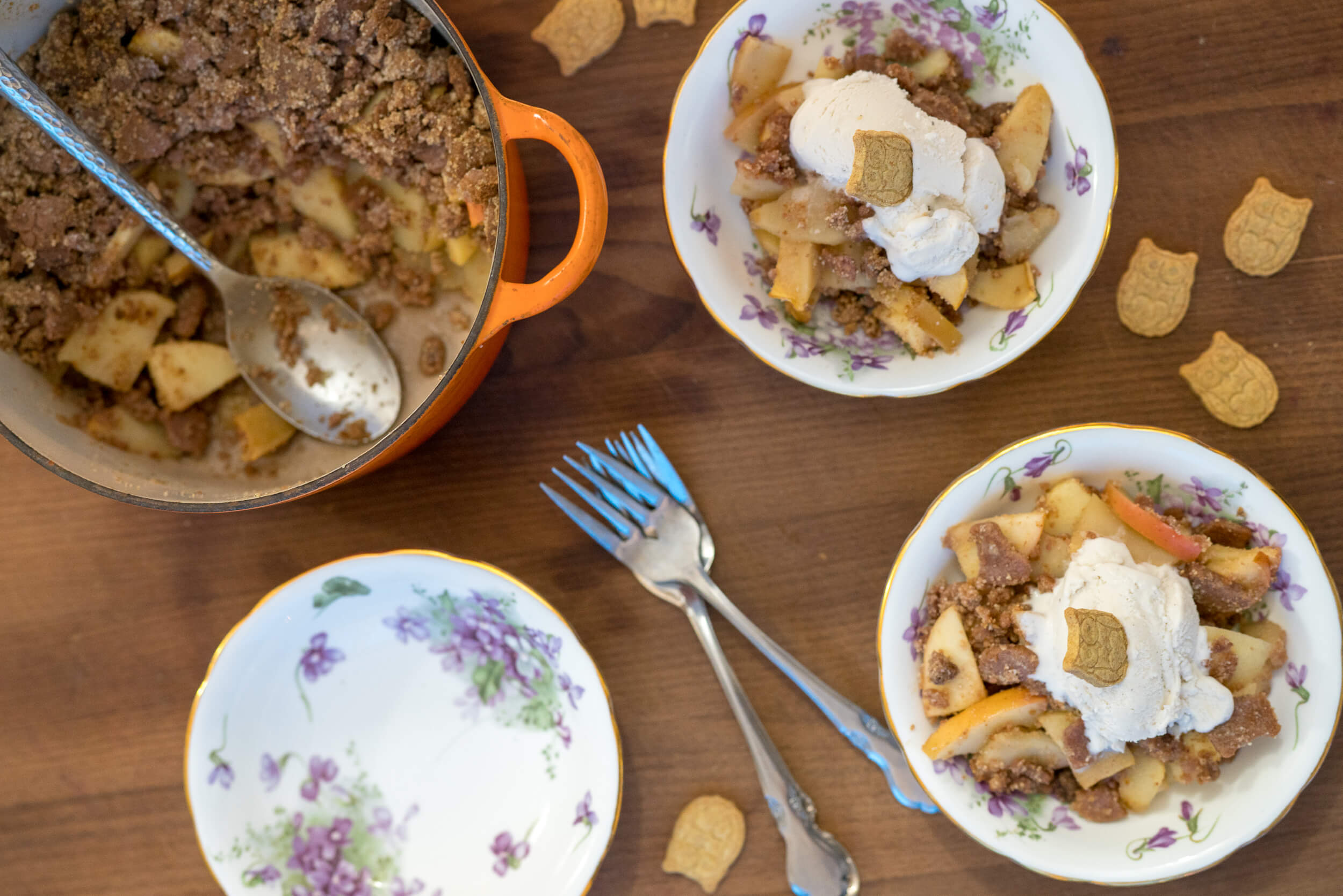 In case you're wondering, you could totally substitute pears in place of the apples if you wanted to. They would be equally as delicious! I would recommend ripe bosc pears.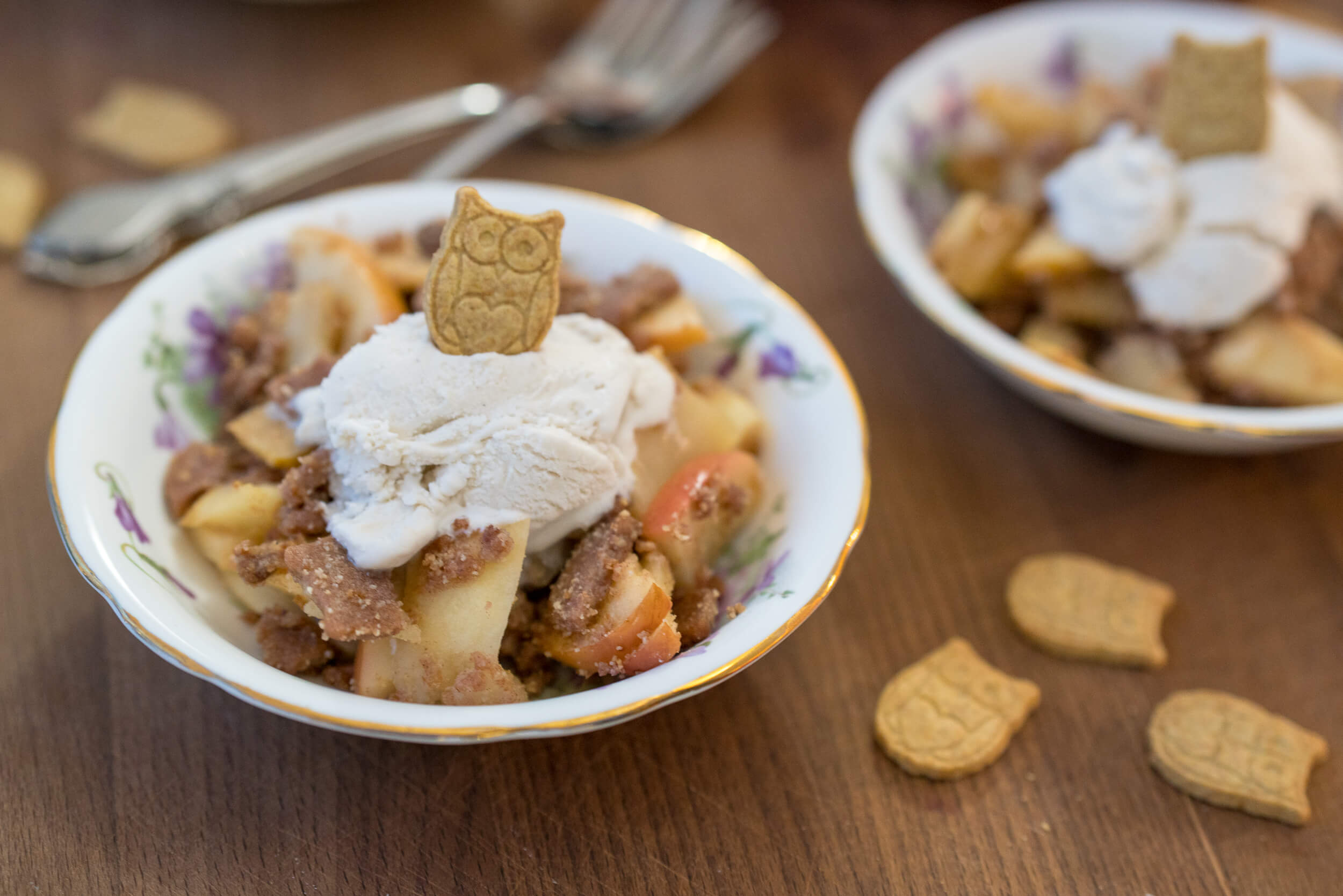 Ingredients
4 apples, chopped (I used Royal Gala)
1.5 cups Love Child Organics Owlies (any flavour, I used Raspberry Vanilla)
1/2 cup almond meal (flour)
1 tsp ground cinnamon
1/2 tsp ground nutmeg
4 tbsp coconut oil, melted* + 2 tbsp
Instructions
Preheat oven to 350F degrees and grease a baking dish with coconut oil. I used a 6 inch diameter round baking dish.
Evenly spread the chopped apples in the baking dish.
Crush the owlies. I placed them in a large ziploc bag (see photo) and then crushed them with a glass measuring cup.
In a large bowl, combine the crushed Owlies, almond flour, spices and coconut oil.
Sprinkle the topping over top of the apples. Bake for 30-35 minutes until the apples are soft. Just stick a fork into the apples to test it.
Enjoy with some coconut yogurt or ice cream!
---
Notes
Serves 4.
*Measure when melted.
As I mentioned in the recipe, the photo below shows you how I crushed the Owlie cookies so they were less messy.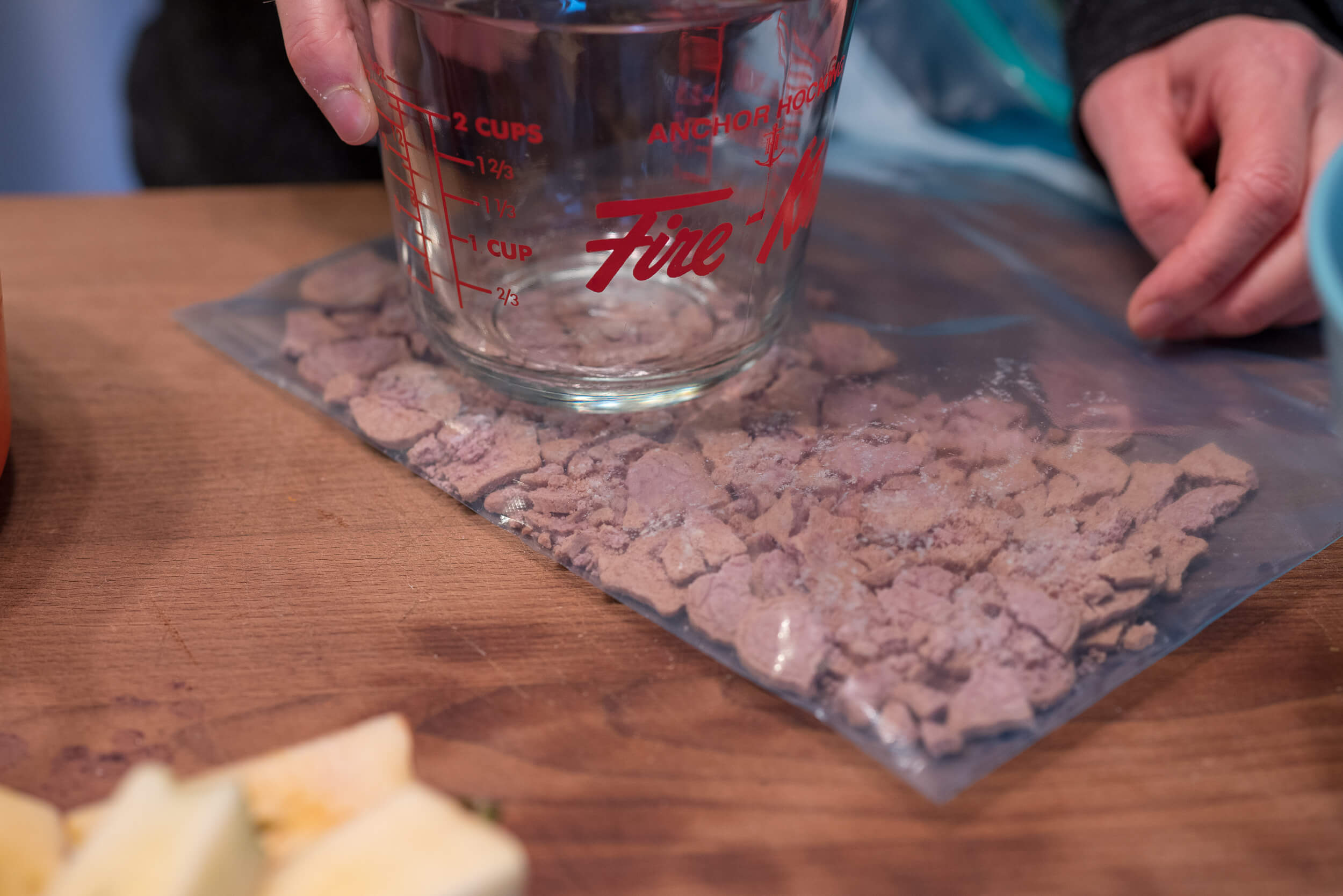 Now the only questions I have for you are...
Will you enjoy it with a fork or spoon?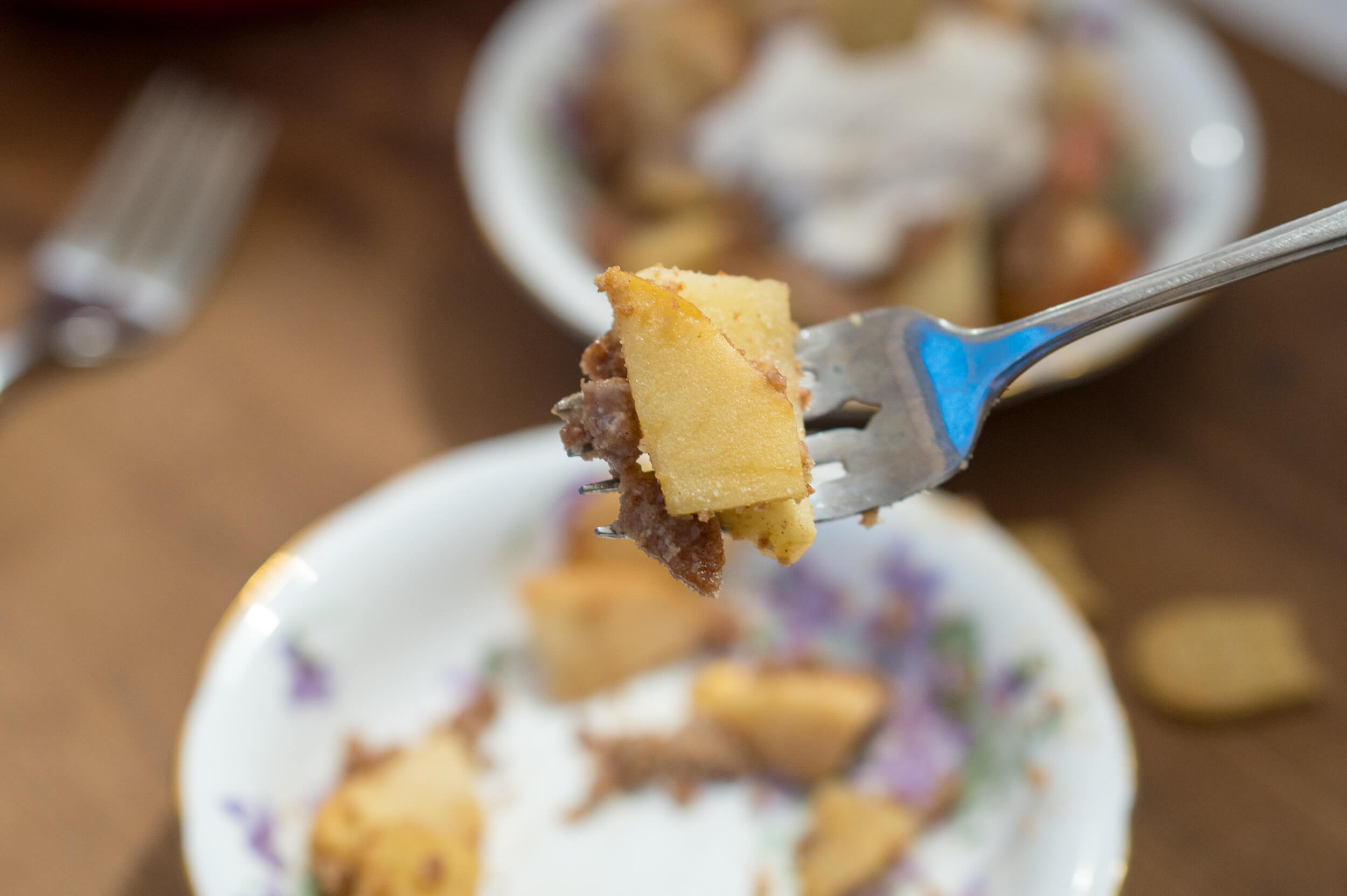 Yogurt or ice cream! :)
Whoo, whoo, wants to try this recipe? (Sorry, I couldn't resist).
Enjoy friends!
Joy
This post was created in partnership with Love Child Organics, however all opinions are always my own. Read more about partnership ethos here.