As you might already know, I'm a tea drinker and have been recommending tea to my clients and on the blog for as long as I can remember. Tea is a fantastic and delicious way to drink your way to health!
You may recall back in the spring I interviewed Shelby Kroach , owner and creator of the Honest Leaf for the blog.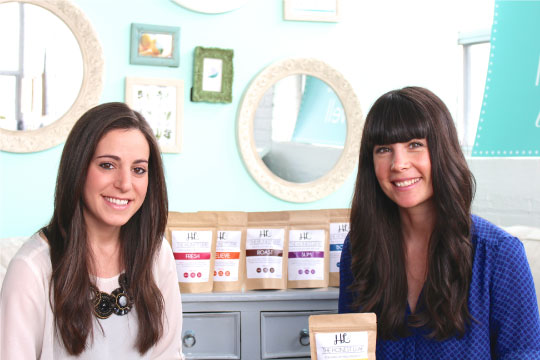 I loved her philosophy to provide teas that have nothing to hide. "Honest" teas... meaning, what's printed on the label is exactly what you'll get inside the bag.
Unfortunately there are many popular mainstream brands that are full of artificial ingredients, unnatural colours and are just as bad as eating junk food. However, it's been somehow accepted that because it's "tea", it's healthy. I don't want to bash any brands, but rather highlight the fact that Honest Leaf is the real deal folks and this really resonated with me.
After months of collaborating with Shelby to create the perfect "joyous" blend that is as delicious as it is heavy on beneficial herbs, I'm thrilled to announce we have a now have this special blend available in our joyous shop exclusive to us! You can find it here.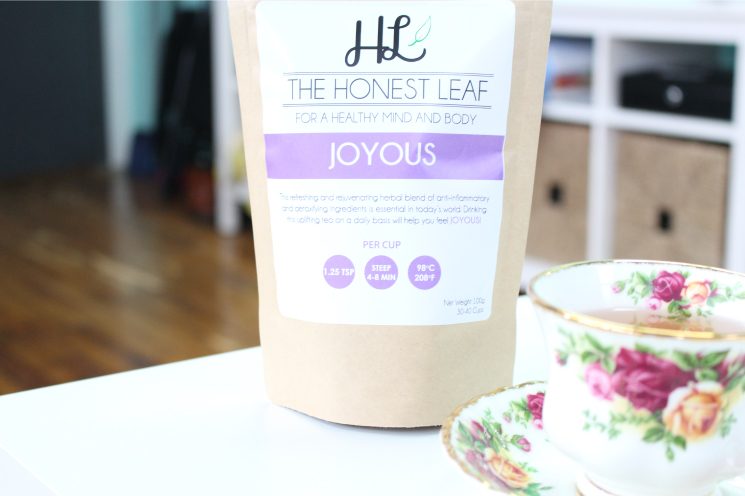 I'm sure you're wondering – how did the joyous blend come about?
It took a few months working with Shelby (and doing many tea taste tests) to create a blend that includes my favourite herbs and flavours including lemongrass and milk thistle. This blend is detoxifying and anti-inflammatory -- both of which are essential for beauty and digestion. Plus, it was critically important that the flavour be uplifting, fresh and rejuvenating so that when you drink it, you feel JOYOUS!
I'm really excited about this tea because it is wonderfully tasty and you can feel good drinking this tea knowing it doesn't have anything to hide!
These are the ingredients:
Organic Green Rooibos
Organic Lemongrass
Organic Ginger
Milk Thistle
Lemon Verbena
Hibiscus
Lemon Peel
Lemongrass Oil
These are the health benefits you can reap from drinking it:
Rooibos, meaning "red bush," is a caffeine free tea that comes from South Africa. The leaves are harvested from the bush, ground and then bruised. Unlike red rooibos tea that is left to ferment, green rooibos does not undergo this process. Therefore it has a lighter, milder taste. Green rooibos tea is high in antioxidants and minerals such as iron, potassium and zinc.
This grass has a sweet lemony flavour, as its name suggests. It is an excellent digestive aid, helping to reduce indigestion, and provides both anti-bacterial and antioxidant protection.
Traditionally, ginger has been used to support digestive health, helping to reduce intestinal gas and symptoms of motion sickness. It has also been shown to provide powerful anti-inflammatory protection.
A flowering plant that is frequently used as a powerful liver detoxifying agent. It also supports the kidneys and gastrointestinal system as well as providing anti-inflammatory benefits.
If you wish to try this Joyous blend you can find it in our Joyous Shop. We also have a delicious Joyous Detox Tea blend!
P.S: THANK YOU TO OUR WINNER, JESSICA, FOR ENTERING OUR GIVEAWAY WITH THIS COMMENT BELOW TO WIN A BAG OF JOYOUS REJUVENATE TEA!

Happy tea drinking!
Joy
Source: The Honest Leaf. For educational purposes only. This information has not been evaluated by the Food and Drug Administration. This information is not intended to diagnose, treat, cure, or prevent any disease.