I get asked this question all the time: "What supplements do you take, Joy?" It's a great question! I already talked about what superfoods I ate while pregnant and important nutrients to grow a healthy baby but I thought it was time I wrote about this important topic. Be sure to scroll all the way to be the bottom to see the foods I eat and recommend. Plus, check out my ebook for mamas, even if you're not nursing for great recipes, a 7-day meal plan and lifestyle tips to make you feel and look your best.
IMPORTANT: This article is for informational purposes only, based on my needs as a nursing mama, and should not supersede advice from your Naturopathic Doctor or Certified Nutritionist. However, please feel free to share this list with him or her to have an open dialogue. What works for me may not necessarily work for you.
High-Quality Multivitamin
Nursing is an extremely nutrient-intensive job. Think you can get away eating a junk food diet because you're burning an extra 500+ calories? Think again. You'll burn out fast and have zero energy, not to mention sugar cravings, muscle-wasting, and your skin will age dramatically if you treat your body like a trash can. While that may sound severe I've known women over the years that didn't make their health a priority and their body suffered inside and out.  And equally important is the health of your sweet baby.
Specific nutrients important for neurological development are dependent on your nutrient intake.
Nutrients that are needed by both nursing mothers and the babies they're feeding include the following: fatty acids, especially DHA; vitamin A; several water-soluble vitamins including vitamin B6, vitamin B12, and folate; iodine and selenium; fatty acids; and vitamin D.
A high-quality, food-based prenatal multivitamin, made with organic ingredients and completely non-GMO is the way to go. If it's fermented, even better. Fermentation transforms the nutrients into a form your body actually recognizes and can easily digest and absorb. I'm not a fan of synthetic multis. Have you ever noticed that sometimes you can feel a synthetic multi capsule sitting in your gut? That's not a good sign if you want its contents to be properly absorbed! A good multi is like an insurance policy, meant to be taken alongside eating a healthy diet to ensure you get a wide array of vitamins and minerals while nursing. This is the one I currently take.
I'm still taking a prenatal fish oil because I'm breastfeeding and research shows that fat is essential for healthy brain development in your baby. You've probably heard the term "mommy brain?" This happens when you are not getting in enough healthy fats like omega-3s. Your body essentially self-cannibalizes to provide adequate nutrition for your baby through your breastmilk, and guess where an abundance of those fats exist in your body? You guessed it, your brain and your eyes.
I made the switch midway through my pregnancy from one supplement to another when I learned that taking high-heat purified fish oils is not the way to go. Instead, I take a fish oil that's made from the whole fish, which means I get a huge array of fatty acids, not just omega-3s. I'm all about eating and supplementing the way nature intended. Walker and I do eat fish a few times per week, but taking this fish oil means I get the same amount of omega-3s as I would eating wild Alaskan salmon three times per week. This is the brand I take and recommend.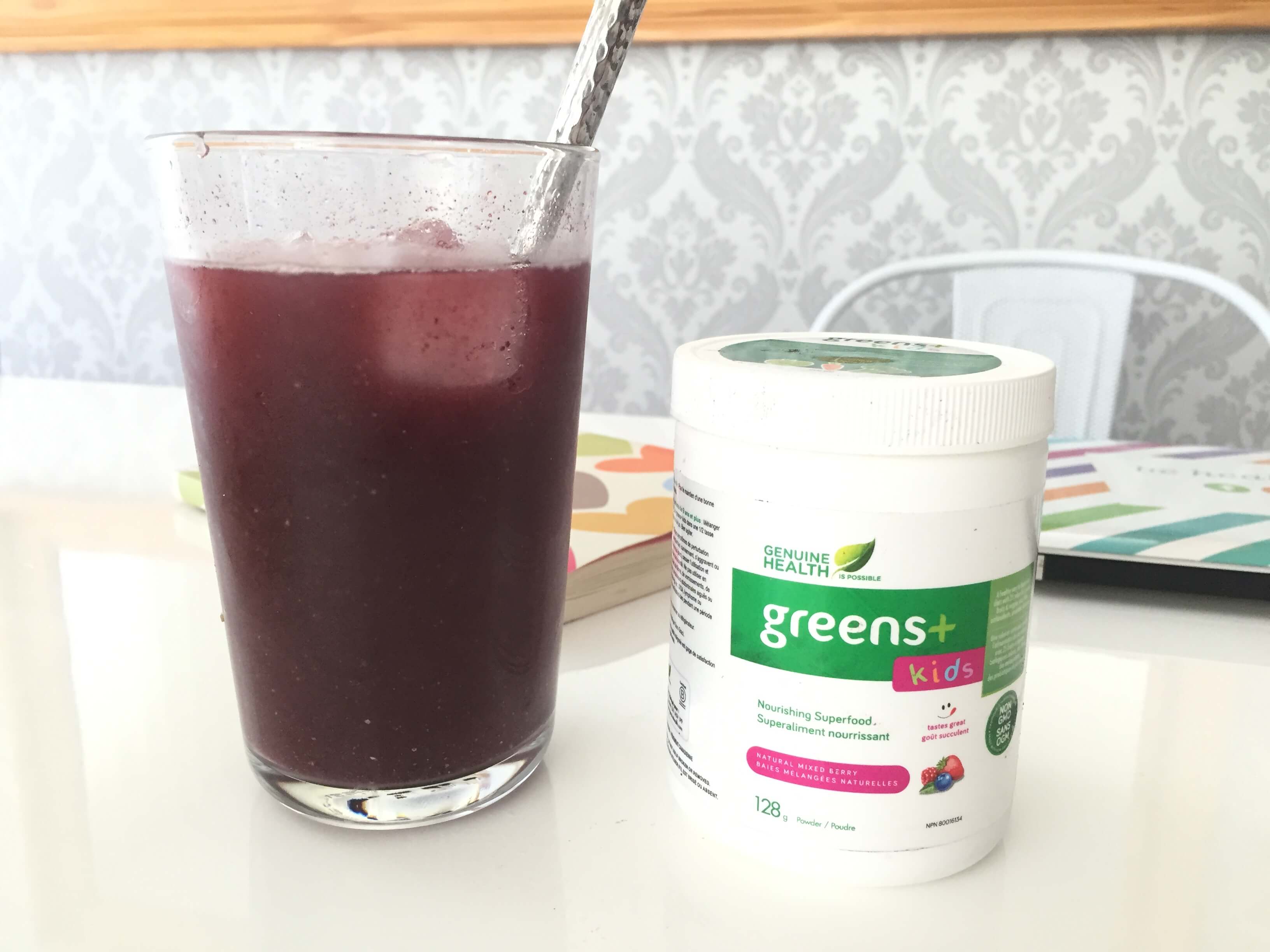 You might have guessed that I have a smoothie every day. Okay . . . maybe once in a blue moon I miss it, but about six out of seven days a week, I drink a smoothie as my breakfast or my pre-breakfast, as you've probably seen on Instagram. I always add a greens superfood to my smoothies because it has many benefits. It balances my blood sugar, which means I stay energized and joyous; feeds my cells with hundreds of phytonutrients that prevent disease; nourishes my cells, especially by feeding my mitochondria; and it keeps my digestion functioning optimally (that means joyous poops!), thanks to those healthy bacterial cultures. It also provides a high level of polyphenols and anthocyanidins – these reduce inflammation, keep my heart and my skin healthy.
UPDATE: This Greens product is no longer available. This is the one I take, I added it to a Gingerbread Smoothie Recipe.
My favourite greens superfood contains a rainbow of 25 organic fruits and veggies in one concentrated dose! This is the greens I take. You'll notice it's for kids too! I give this to Vienna as well. She loves it mixed with yogurt. I don't use the full scoop for her, just about half the scoop because and she's only 12 months. Here are some yummy smoothie recipes you can add it to:
Greens+ Joyous Smoothie
Strawberry "Milkshake"
Green Electrolyte Smoothie
It also tastes really great just with water.
I've been taking probiotics since the early days of going to school studying nutrition back in 2006. It definitely keeps me regular, prevents bloating and strengthens my immune system. There are more reasons to consider a probiotic but those are the main reasons I take it religiously. By the way, I take all my supplements religiously.
Your baby gets good bacteria through your breast milk. In fact, it is an integral part of breast milk. Staphylococci, streptococci, and lactic acid bacteria that are found in your babe's gut are found in your milk! You babe gets it also when sucking on your nipple because bacteria lives outside your body too. And no, you do not need to sterilize your nipple every time you nurse!! I know this is a common thing that I hear mamas do and it's actually ridiculous and totally unnecessary! You can read more about it in Scientific American if you want to totally nerd-out about it. It's pretty mind-blowing stuff.
Vitamin D is a fat-soluble vitamin that our body makes through exposure to the sun's rays. However, a baby's skin is incredibly sensitive, and most sources recommend preventing sun exposure to prevent painful sunburns to delicate skin. This mean's it's extra important to make sure that breastfeeding mamas are getting enough vitamin D for both their, and their baby's needs.
We all need vitamin D to ensure healthy bone formation, which is so important when your little one's bones are still forming in those infant years! In severe cases, vitamin D deficiency can lead to rickets, a condition that results in soft and weakened bones in children and can lead to painful bone malformations. And like I mentioned, when you're nursing, your body will pull nutrients that your baby needs from your own body if it can, and you need strong healthy bones, too, so make sure you're getting enough vitamin D! When supplementing, make sure you get a supplement labelled as vitamin D3, form of vitamin D is easier for your body to absorb and use. In addition to the above supplements, you'll also want to make sure your daily diet includes these ultra-important nutrients.
The more nourishing foods you eat, the more nourishment getting to your babe!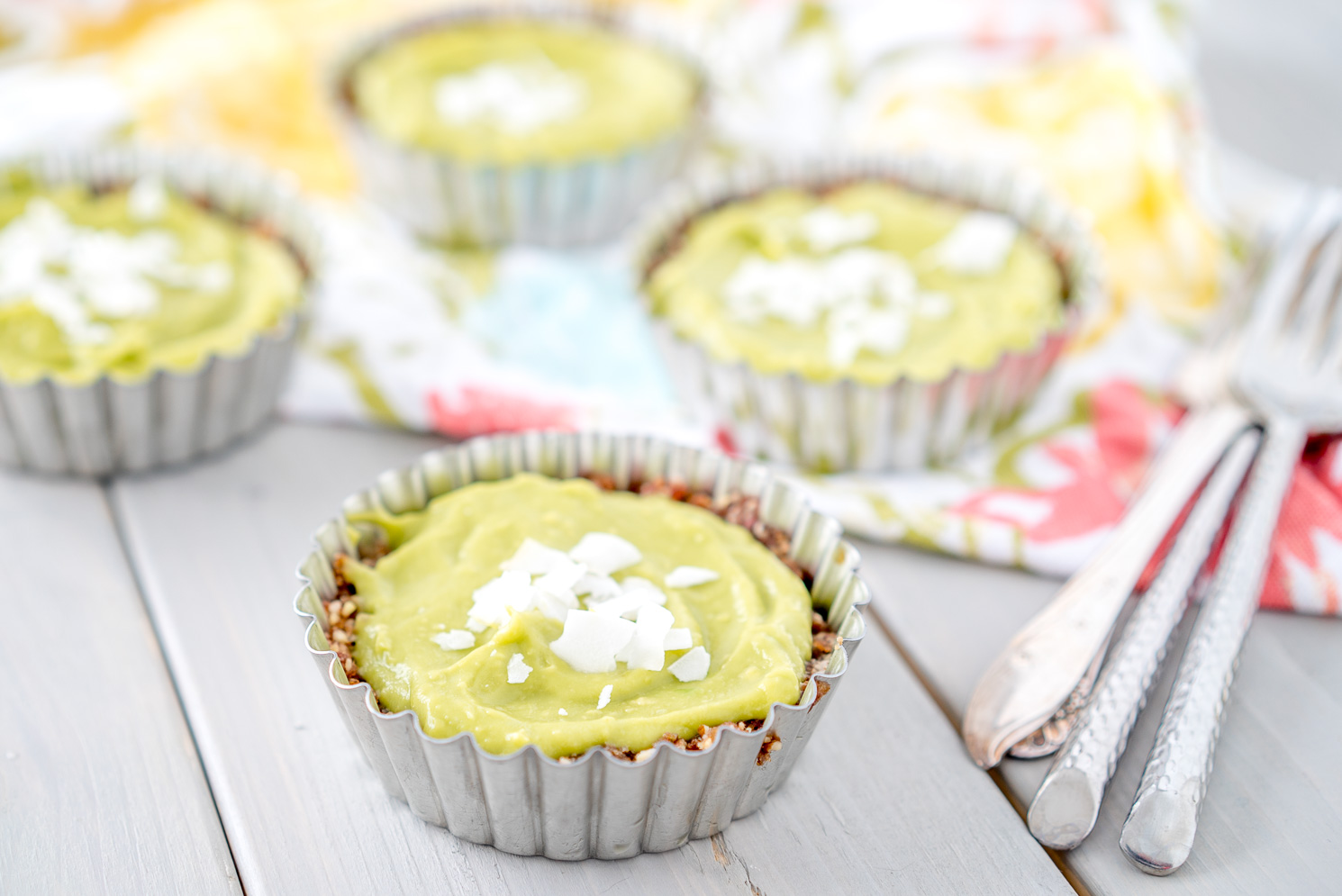 Fats are essential to feel satiated, to keep your skin beautiful, to lubricate your digestive system and prevent constipation (very common while nursing for women). My favourite fats are avocados, pumpkin oil, extra-virgin olive oil, full-fat dairy like sheep and goat yogurt, nuts and seeds.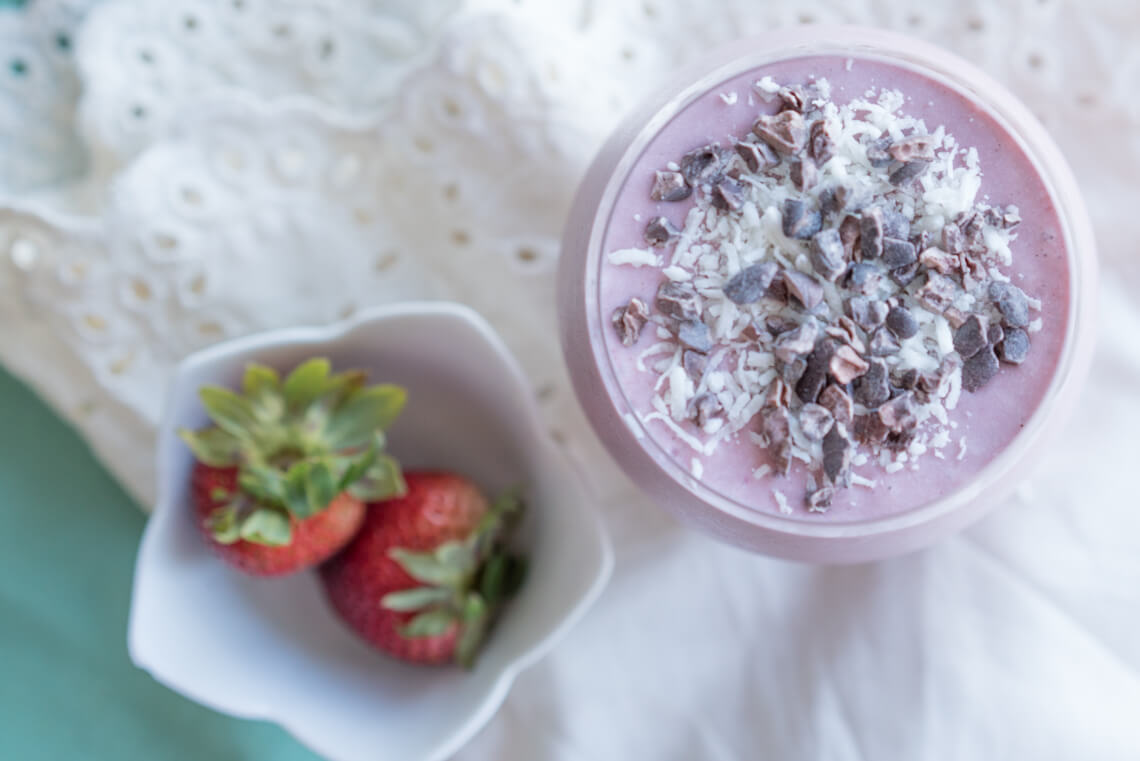 Amino acids (the building blocks of protein) are also the building blocks of every single cell in your (and your baby's) body! You'll want to make sure you're getting complete proteins (all the essential amino acids), either through eating complete sources of protein or by combining different types of protein sources. Organic, pastured chicken and turkey are great sources, as is wild, cold water fatty fish. But there are also plenty of great plant-based protein sources out there, and you can find out more about those in this post.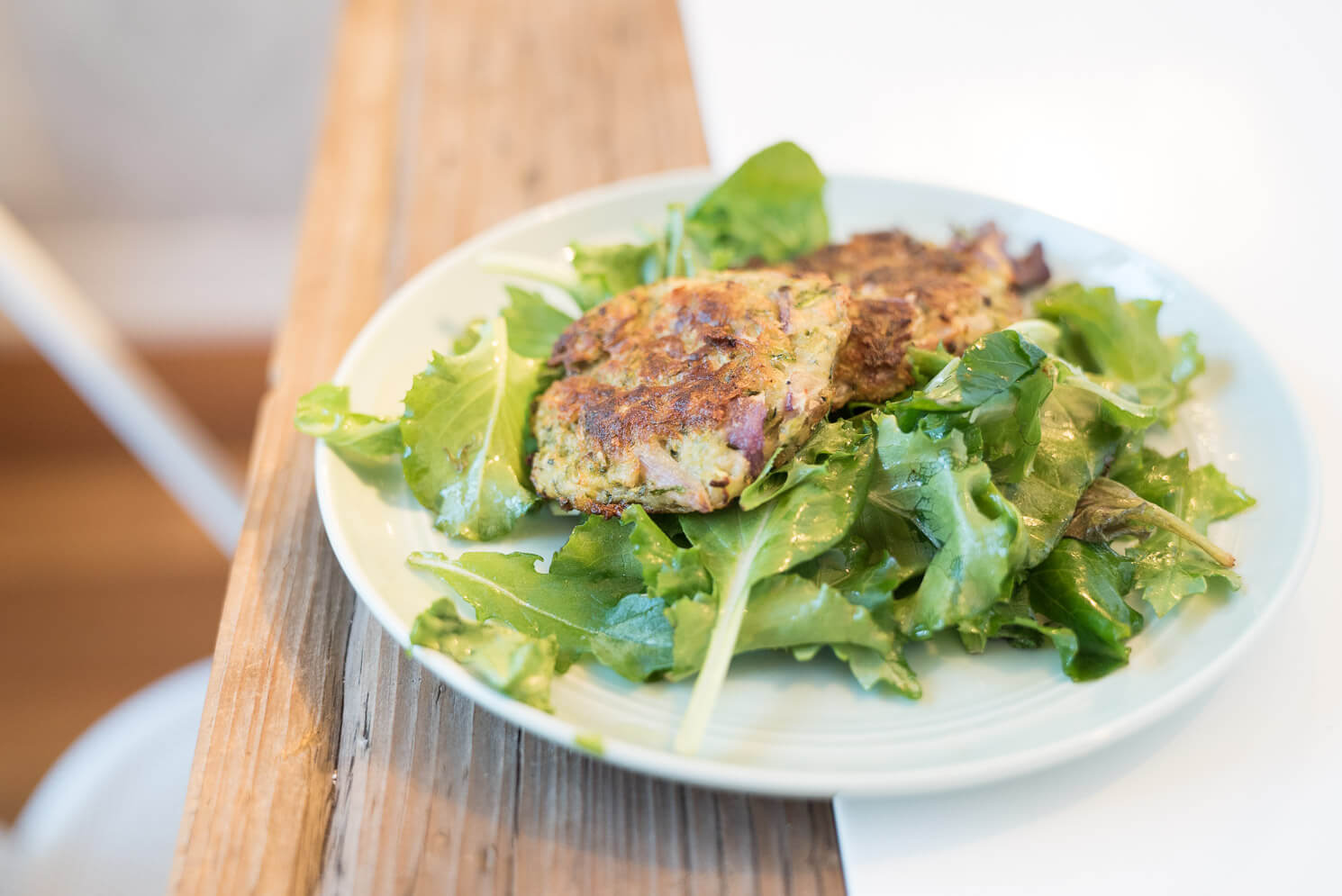 Eating a wide variety of veggies has all the benefits of the greens superfood powder I mentioned above, but if you can get your veggie nutrients straight from fresh veggies, it's even better! Eating fresh veggies will give you all those vitamins, minerals and phytonutrients, but you'll also get healthy doses of gut-friendly fibre and hydrating water.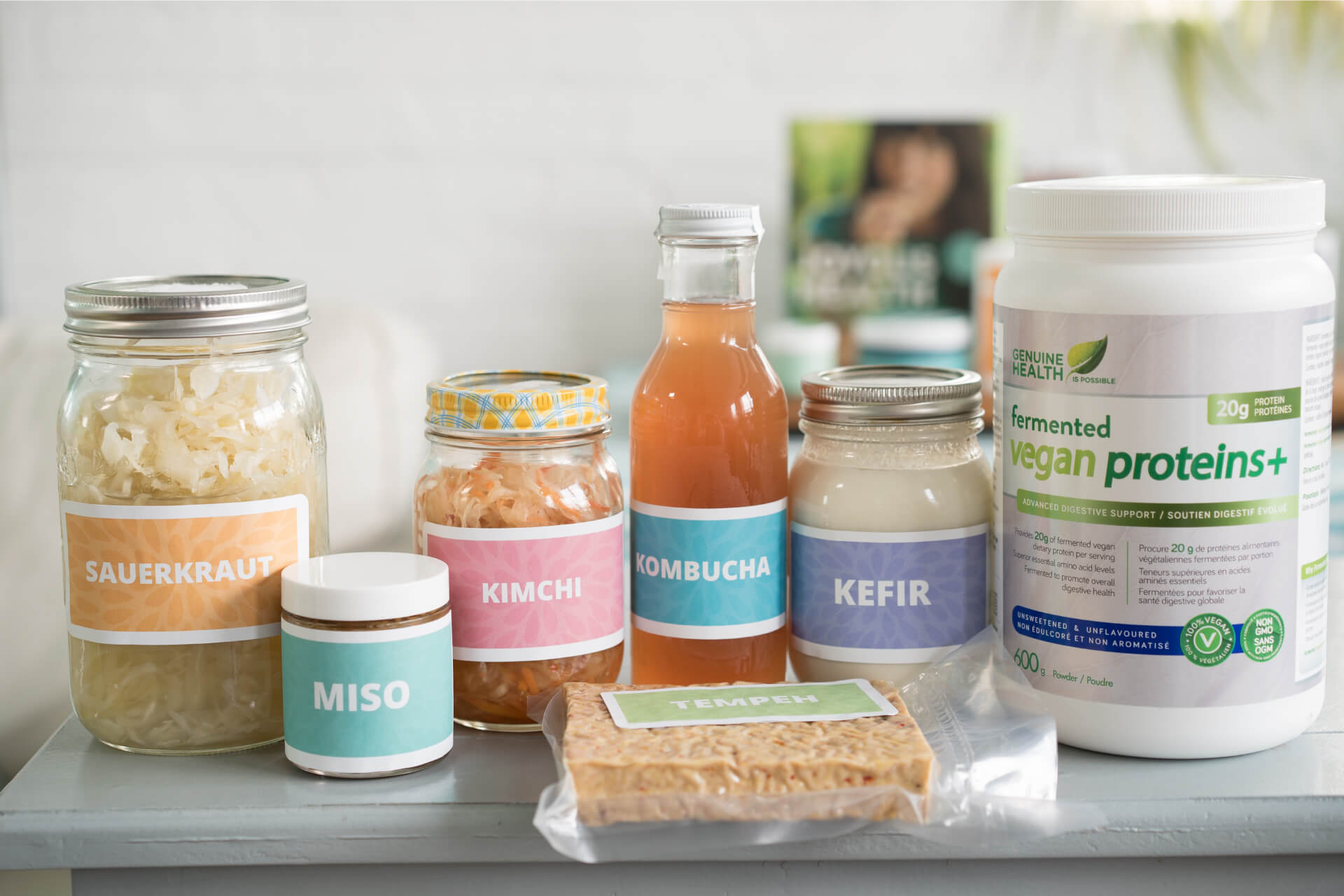 When you ferment foods, you make all the nutrients in the food easier to absorb! You can check out all the awesome benefits of fermented foods in this joyous video, then try your hand at your own fermented veggies with these sauerkraut and kimchi recipes. And if you haven't already read it, I hope you enjoy my latest video on how I balance mama life and entrepreneur life.
I hope you found this post to be informative! Remember what I mentioned at the top of this post to speak to your health practitioner about dosage recommendations and brands.
Have a joyous day and happy nursing!