I love the fall season. The air is crisp and it's the perfect weather to get bundled up in your favourite sweater and boots! And we are so lucky because mama earth has provided us with an abundance of fruits and vegetables.
We took full advantage of the harvest this weekend we went apple and pumpkin picking. This beautiful photo here is a pumpkin patch where you can pick your own in Stouffville, Ontario.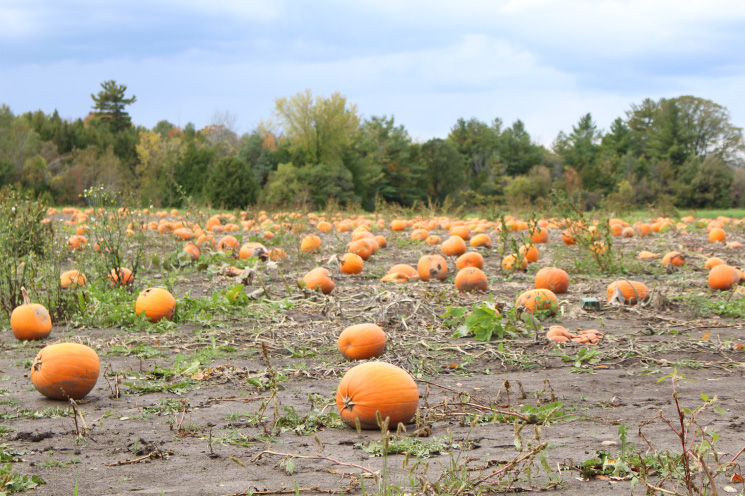 Not so lucky for us (but pretty funny) we got caught in the rain and instead of waiting for the wagon ride back to the car we decided to make a run for it. We figured we were faster than a tractor hauling 60 people on a wagon, haha! We did in fact make it back faster, pretty soaked and covered in mud but feeling good. However, what we didn't realize until almost on the highway back to Toronto was that I didn't have my iphone. Long story short, we went back and found it face down in the mud, in the wake of a tractor carrying 60 people and completely smashed to bits. We made it home with lots of apples, but lost a very important one - you win this round, tractor.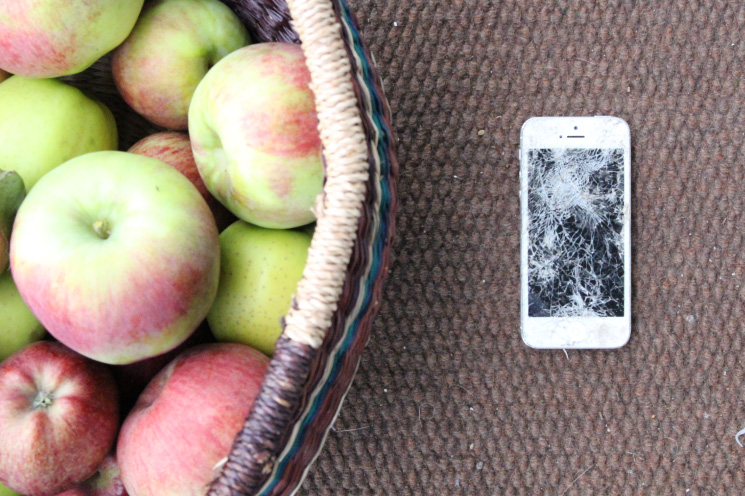 So on Sunday I was more than happy to spend the afternoon creating recipe goodness in our kitchen, where it was warm and dry! Sunday afternoons are my favourite time of the week because this is my playtime in the kitchen - with or without my phone to take love...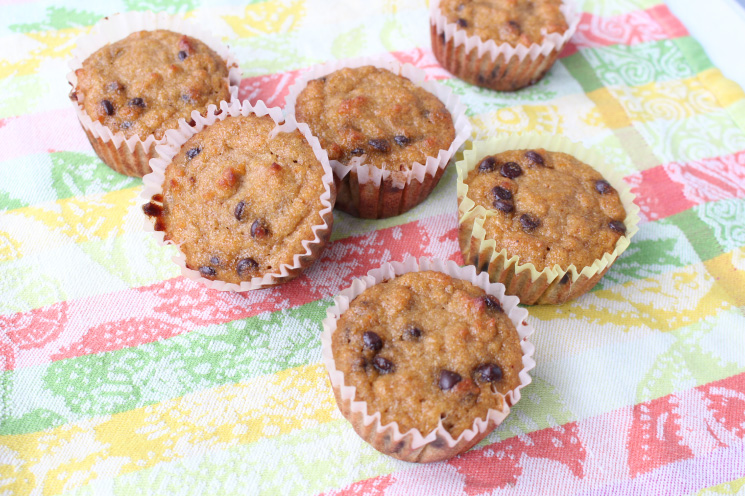 These muffins were moist, wonderfully spiced and sweet. They are probably one of the best muffins I've had in a long time.
I first roasted the pumpkin. By the way, you want to buy a pumpkin that's small. Sometimes they are called "pie pumpkin". They will be sweeter than the ones you turn into Jack-O-Lanterns. I cut the pumpkin into chunks, removed the pulp and seeds inside and baked them at 375F for 55 minutes. Then I scooped out the pumpkin meat with a spoon, popped them in my food processor with 1 tbsp of water and like magic, I had beautiful pumpkin puree from scratch! Of course you can buy organic canned pumpkin, but believe me when I tell you it's just not the same taste-wise.
Let's get to this gluten-free, grain-free, digestive-friendly and superbly delicious recipe! Did I mention they are kid/husband/boyfriend friendly too?
Ingredients
1/2 cup coconut flour*
2.5 tsp of pumpkin spice or better yet combine the following: 1 1/2 tsp cinnamon, 1/2 tsp nutmeg, 1/4 tsp ground ginger, 1/4 tsp ground cloves -- that's what I did :)
2 tsp baking powder
1/4 tsp fine sea salt
2/3 cup pumpkin puree
1/2 cup maple syrup
1/2 cup coconut oil, melted
6 eggs, whisked
2 tsp vanilla extract
Optional and highly recommended: ½ cup Mini Chocolate Chips
Instructions
Combine all the dry ingredients (excluding the chocolate chips) in a large mixing bowl. In a separate bowl, whisk together the wet ingredients.
Then add the wet to the dry ingredients. Fold in chocolate chips.
Place batter into muffin tin cups.
Bake at 350 degrees F for 35 minutes or until a fork inserted into the middle of the muffin comes out clean.
Makes 15 muffins. Or 12 if you make them larger.
---
Notes
*Yes this is correct. Coconut flour is extremely absorbent!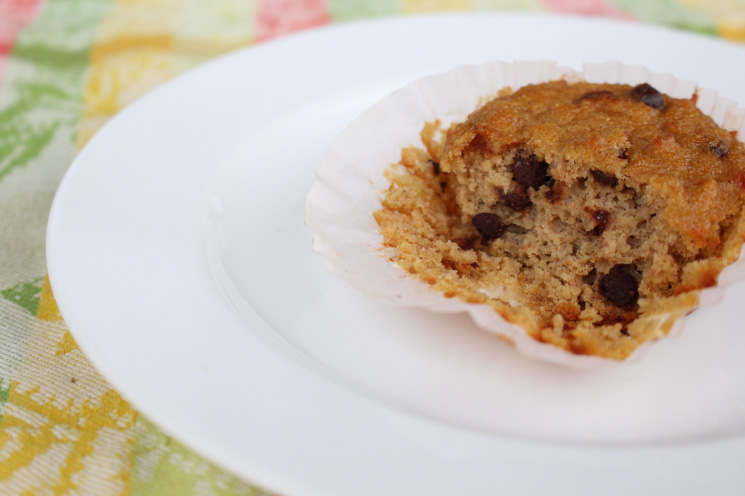 I know many of you are egg-free. So you could definitely make these muffins without eggs. You would need to create an eggy-like consistency using chia and flax. Here's my suggestion:
For 1 egg, combine a mix of 1 tbsp chia and ground flax plus 4 tbsp water. Let sit for 5 minutes. Multiply this by 6 to get the equivalent of 6 eggs. Please note: I have not tried this myself. Please comment below if you try it egg-free so other readers know this sub works nicely. Thank you kindly.
In fine nutritionista form, this post would not be complete without sharing some health benefits of pumpkins. Most people think of pumpkins for carving, but they deserve so much more cred than a jack-o-latern!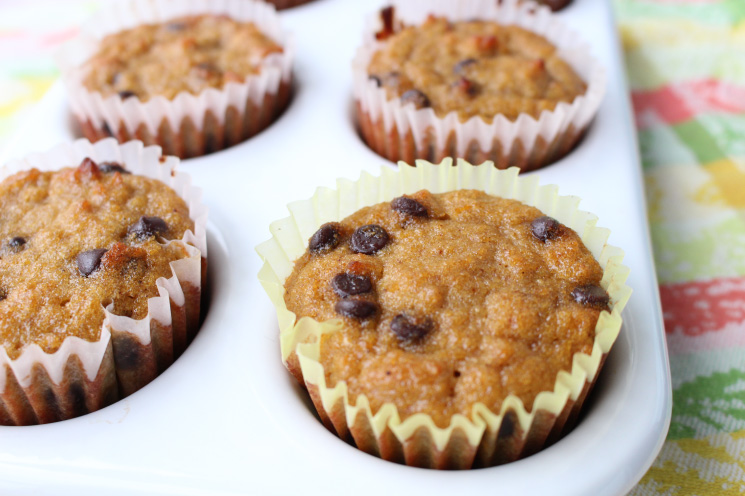 First off, pumpkin is a fruit, not a veggie because they have seeds!

Rich source of carotenoids especially beta-carotene. This is a potent antioxidant that protects cells from damage and helps to prevent cancerous cells. Plus it keeps your immune system strong and your skin beautiful.

Fantastic source of folate, vitamin B6, C and potassium making pumpkins anti-inflammatory and heart-loving!

Excellent source of fiber which aids in the elimination of toxins and softens stools making it easier to have a bowel movement.
Have a joyous day!
Joy