As you may already know, I love spending time in nature. Even during the busier periods at Joyous HQ (like right now, since we just welcomed 100+ students into the Joyous Health Business program!), I always make nature, or what I like to refer to as "Vitamin G," a priority. We go on a walk together every single day, sometimes even twice a day! I think this has rubbed off on Vienna too because she will always say "Park! Park!" on her way home from school, haha! Like mama, like daughter :)
Nature is so beautiful this time of year too with all of the changing colours of the leaves and the sounds of birds chirping.
Sure, it involves a bit more bundling up than usual but I actually find it rejuvenating. It just makes it that much more exciting to come home and warm up to a bowl of souptoo!
Recently we revisited Morningside Park again to check out the updates on the revitalization of the park as part of the TD Common Ground Project. If you remember from my post back in June, we got to enjoy a sunshine-filled day there earlier this year (woohooo, vitamin D!)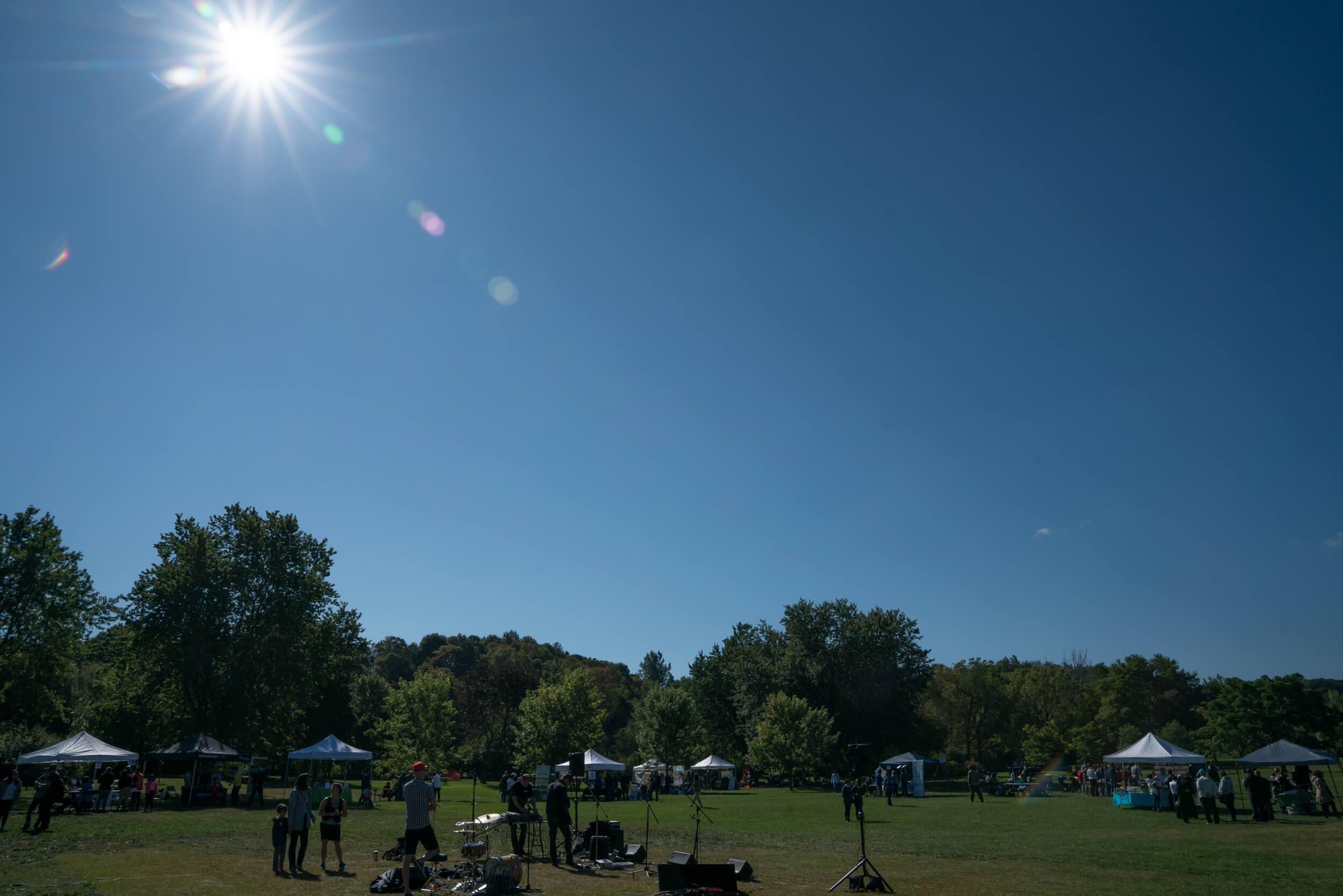 We actually lucked out again during our recent visit! Even though it's October, the sun was shining and there was a lot of fun things happening which really brought the community together. We got to witness a salmon run in a nearby river that runs through Morningside Park (as in, the migration of the salmon up the river where they spawn).
Vienna loved this because she got to embrace the wide open green space Morningside Park has to offer and play a little fishing game on the grass. Between that, eating Ontario Watermelon, looking at the bees and the playing on the side at the playground, I think it's fair to say Vienna had a blast, haha!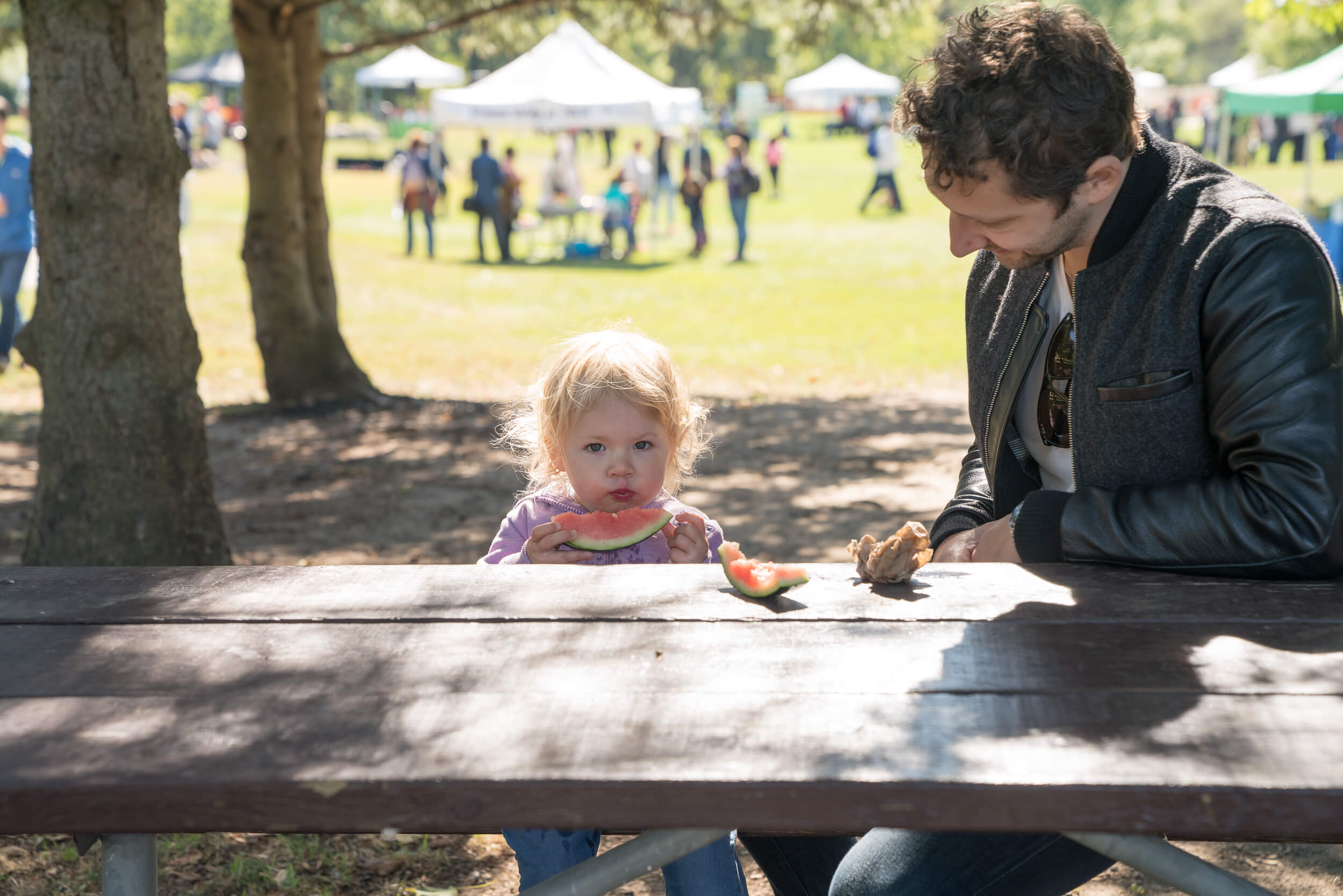 But she certainly wasn't the only one. It was amazing to look around and to see how many people were getting outdoors to embrace nature (instead of their phones) and show their love of green space near Morningside Park.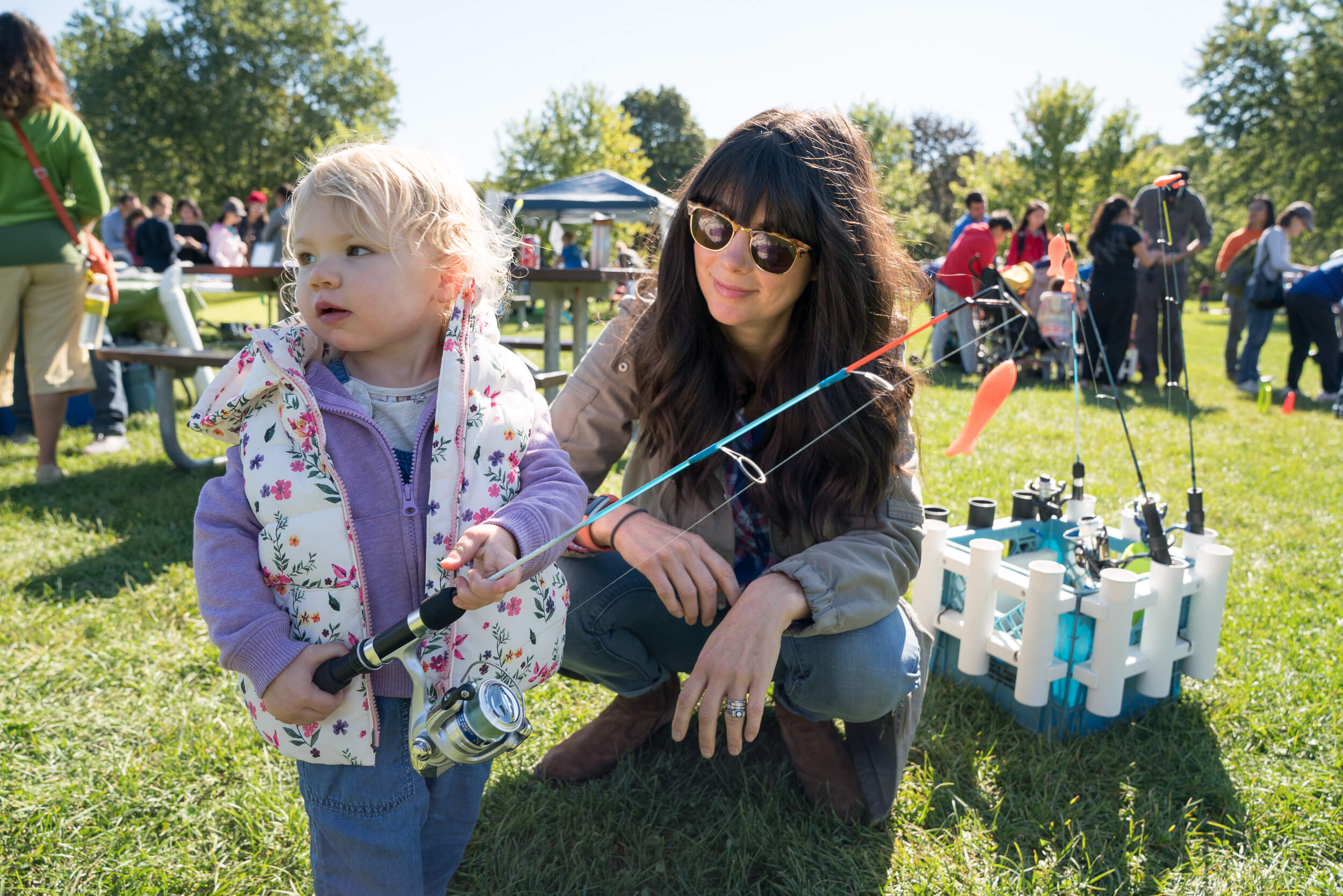 I can't wait to see it when the outdoor classroom and Indigenous Gathering Place is complete. I can only imagine how vibrant the park and community will feel like once the revitalization is finito! One thing's for sure – we'll definitely be making more trips out to the east end (because that means more visits to Tori's Bake Shop as well, haha!)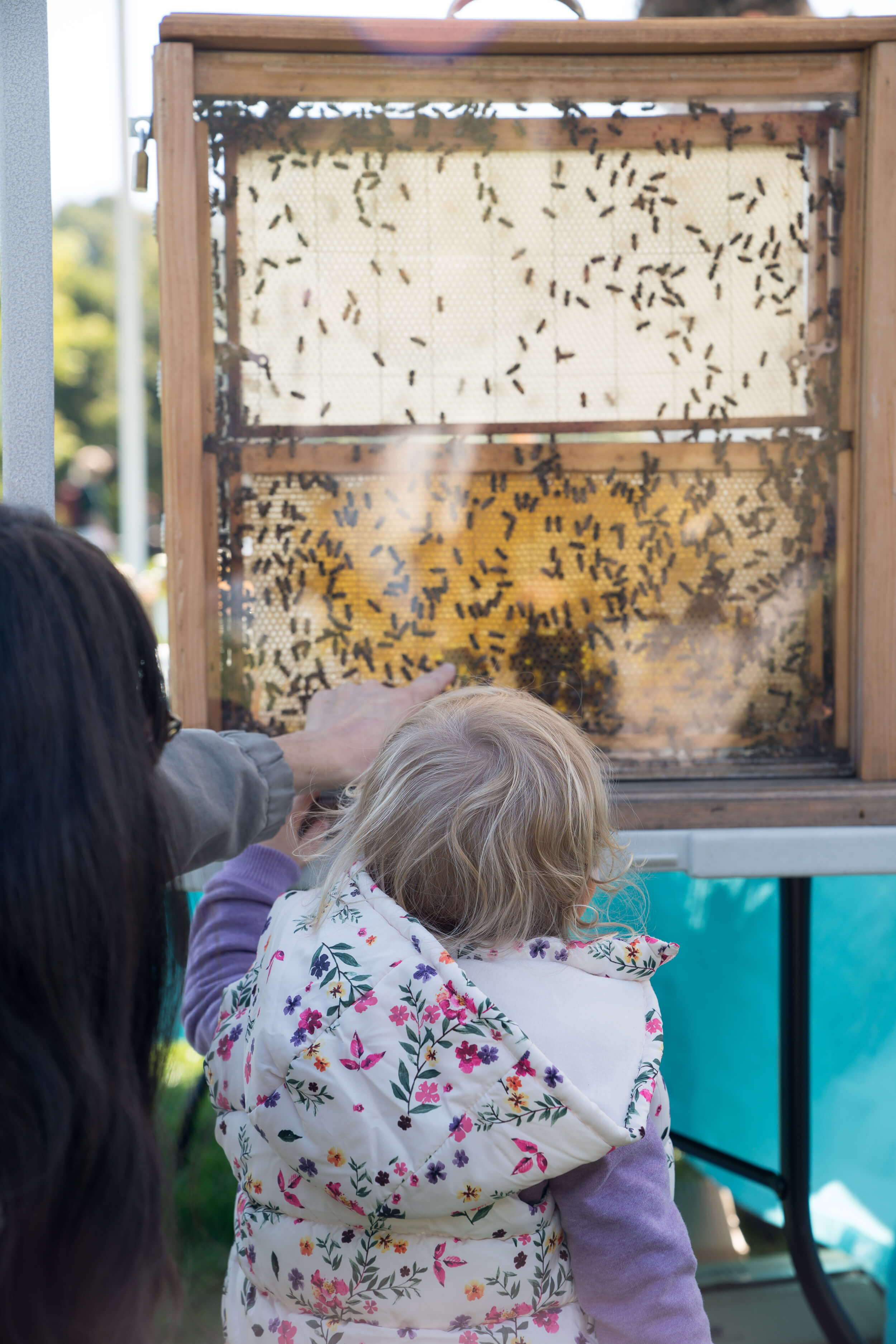 You can learn more about how TD is showing major love to this green space to help bring local communities together.
To learn more about the Toronto project, please visit:
This post was created in partnership with TD and the TD Common Ground Project, however, all opinions are always my own. Read more about partnership ethos here.