I made these tarts after a week of shooting my third book and making 18 recipes (giving myself a little pat on the back). It's been too long since I shared a recipe on the blog, my apologies! Even after making a gazillion recipes, I was totally in the mood to make one final recipe... and then I crashed. Did you see the state of my kitchen on Friday?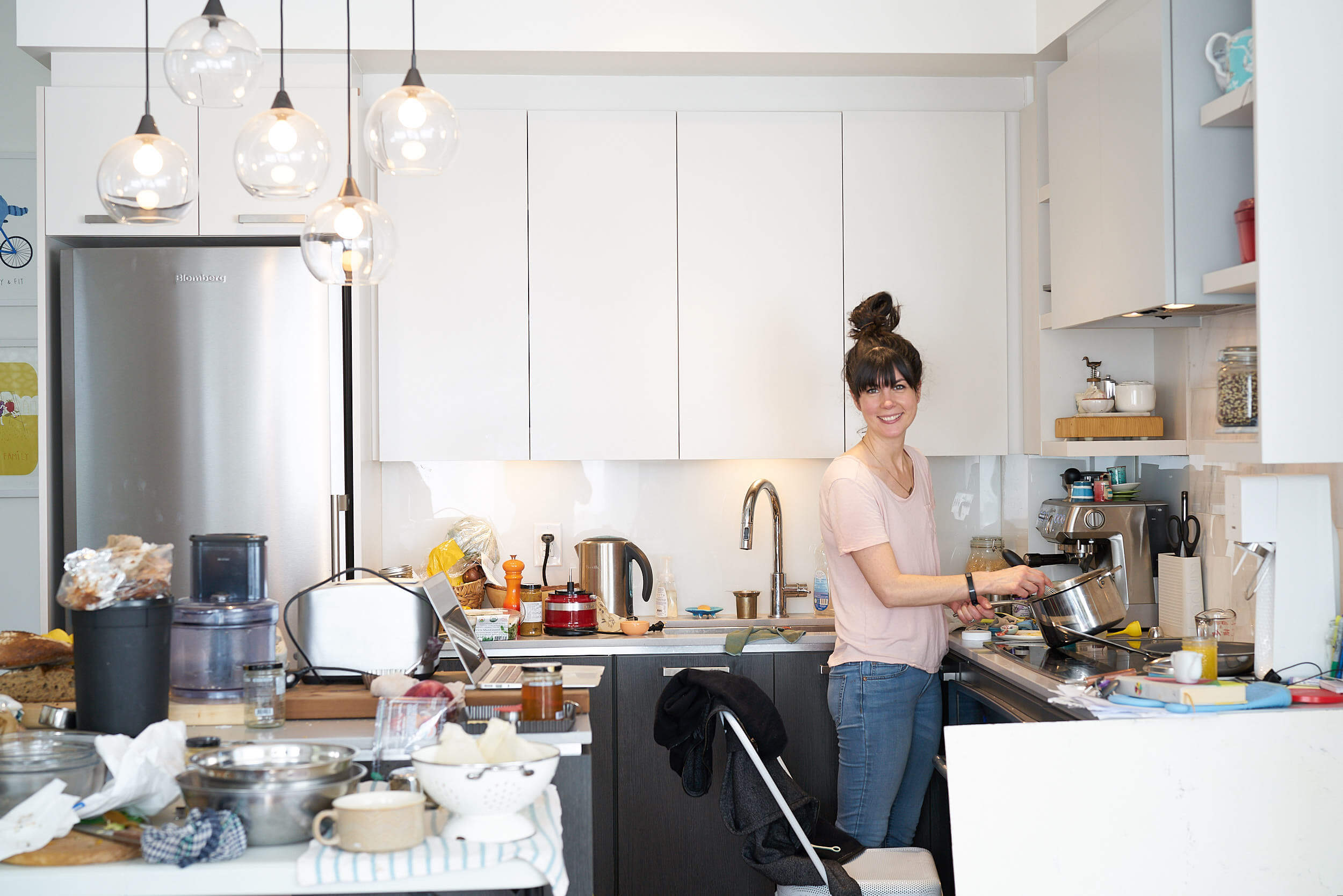 It took us 2.5 hours to clean up so you can imagine why I didn't move from the couch on Friday night!! But lucky for me, I got to nibble on the fruits of my labour while Netflixing with my hubs.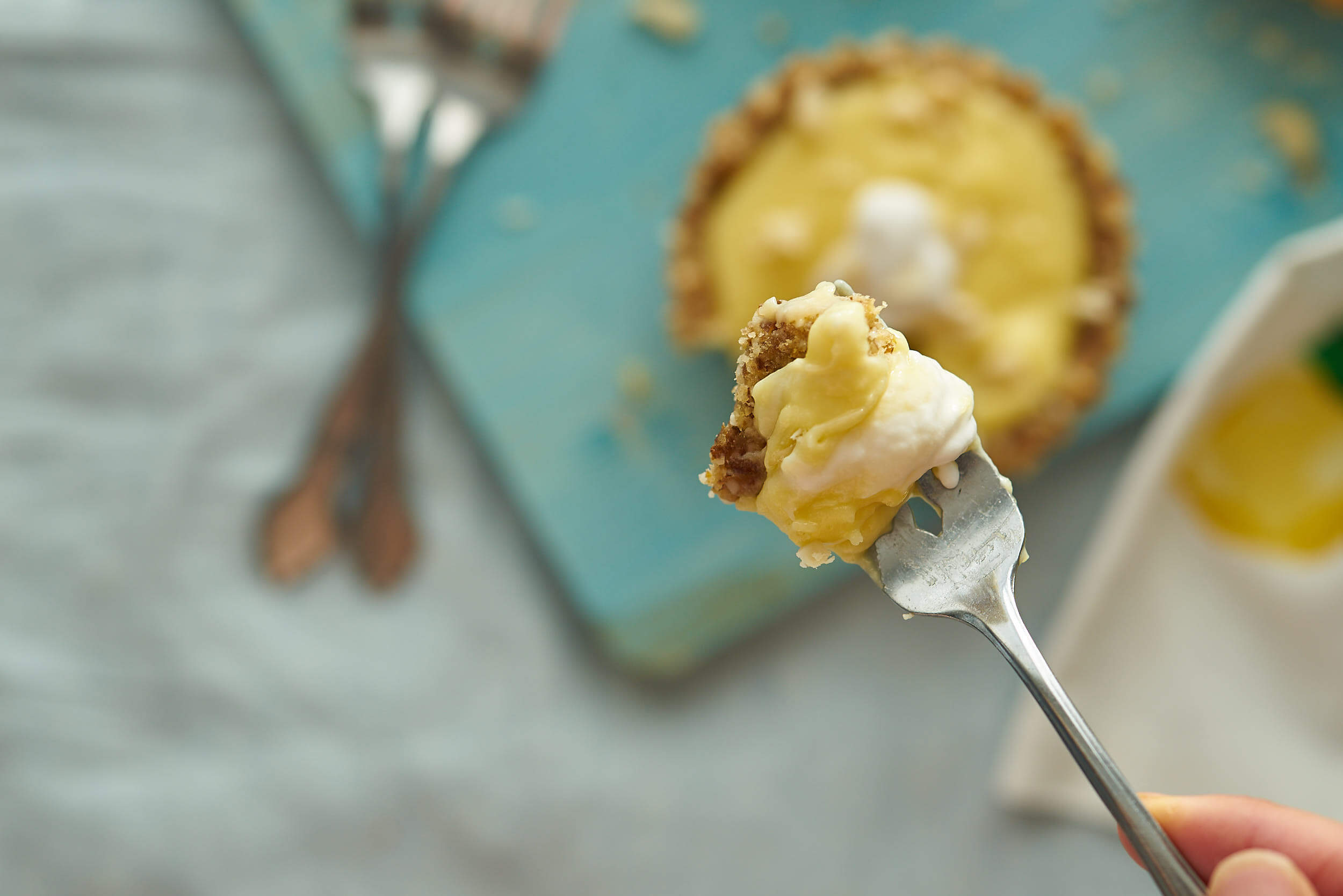 The curd (or creamy part) part of this tart was an incredible burst of flavour, luxuriously creamy and totally hit the spot. This is the PERFECT recipe for entertaining (it will knock the socks off your guests), or just for you and yours :)
I wish my words could adequately describe it. I will try... it's tart, sour, sweet, fresh and bright. Like an explosion for your salivary glands.
This recipe was a welcome change from all the chocolate I've been eating ALL. WINTER. LONG. Don't get me wrong, I'm not over chocolate or anything, I was just ready for something light and fresh, even if spring isn't here yet.
With this new recipe you'll make spring happen in your kitchen even if you've had a long winter like we've had in Ontario. Today, as I'm writing this blog, was the first day we've had sunshine in forever!
Another reason I love this recipe is that yellow is tied with turquiose as being one of my forever favourite colours! It's one of those colours I feel amazing when I wear it (cue my favourite sweater) and when I need a joyous boost, I make this Turmeric Lazy Lady Latte or my Turmeric Butternut Squash Soup! So obviously, just looking at these photos after we took them made me feel JOYOUS!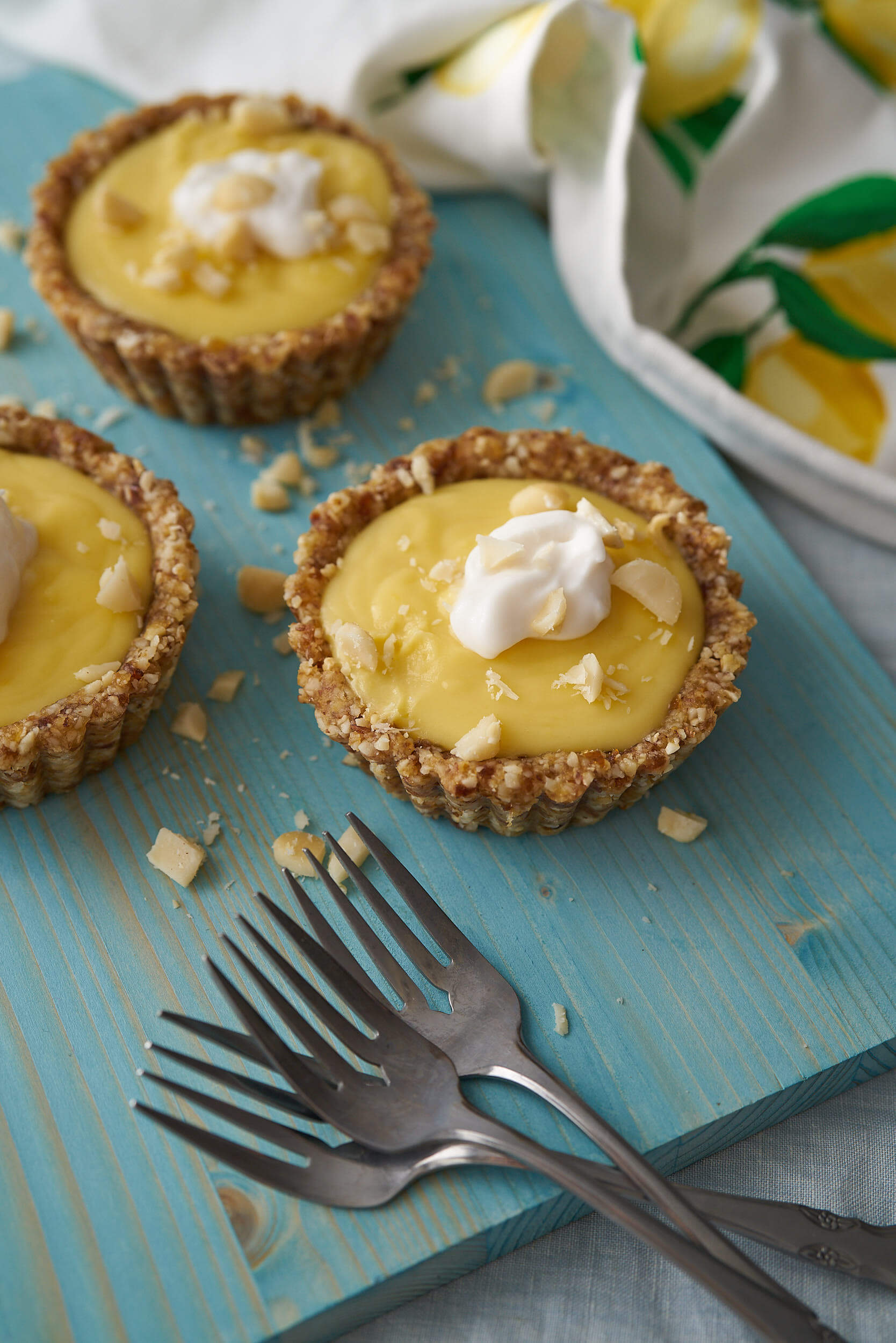 This recipe is a no-oven-no-bake recipe -- hurray! You will have to turn your stove top on to make the curd (topping), but just listen to some good tunes while you're waiting for the topping to thicken. You can do this while the crust is setting in the fridge or freezer.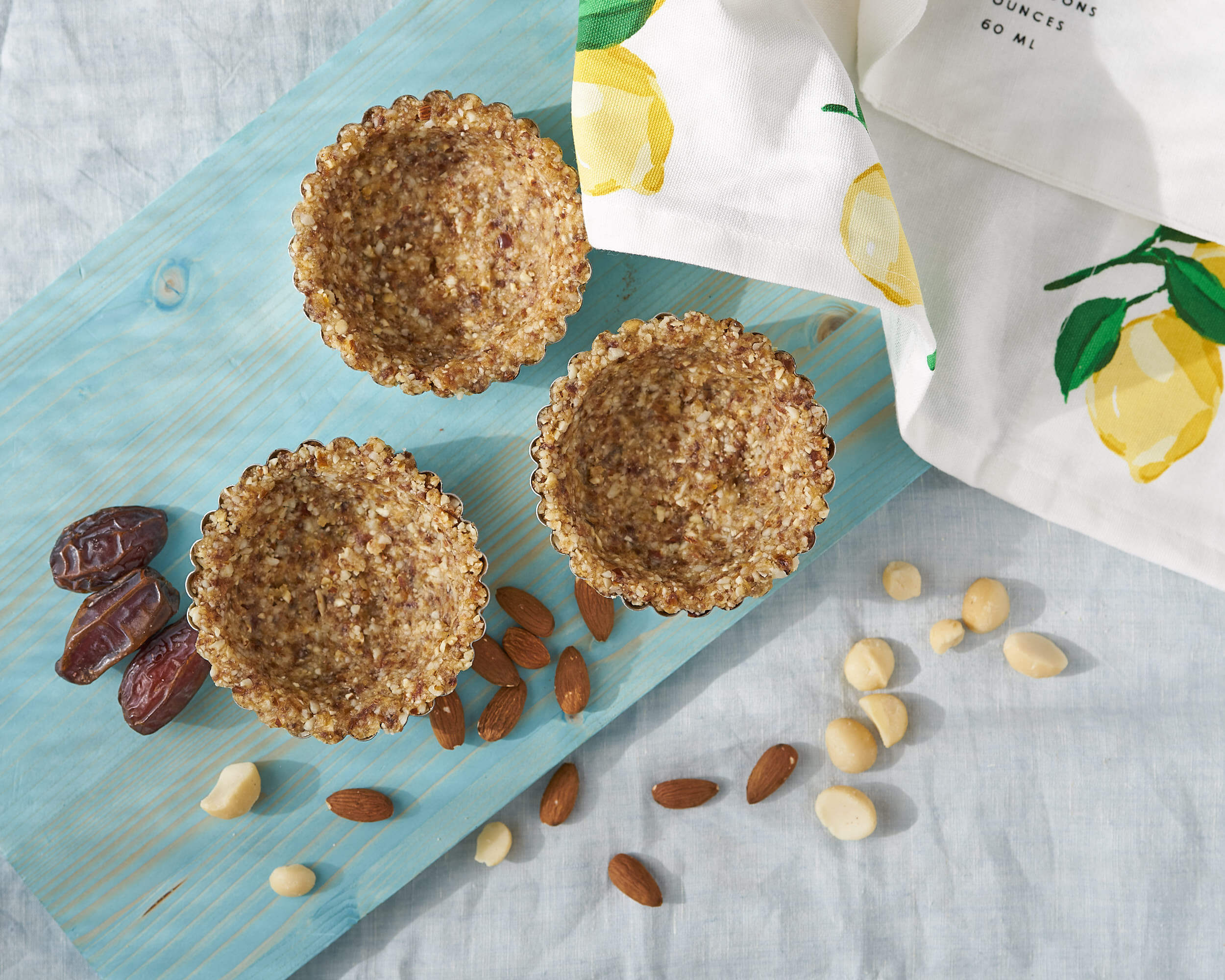 To make the bottom, you could use any nut. I used macadamia nuts and almonds. I got the inspo for this recipe from Chalkboard Magazine's recipe but I nixed the oats in their version because I feel better these days with very little grains in my diet.
For the curd, I used honey, but before you lose your mind and comment... "but Joy, I thought we are not supposed to heat honey", allow me to splain. I used honey because I wanted to maintain this gorgeous colour. So it was purely for vanity reasons, lol. Now you're NOT GOING TO DIE, eating heated honey. The reason it's not recommended to heat honey is that it will denature some of the enzymes, but for this recipe, I broke the honey rule. But I did use the BEST HONEY EVER.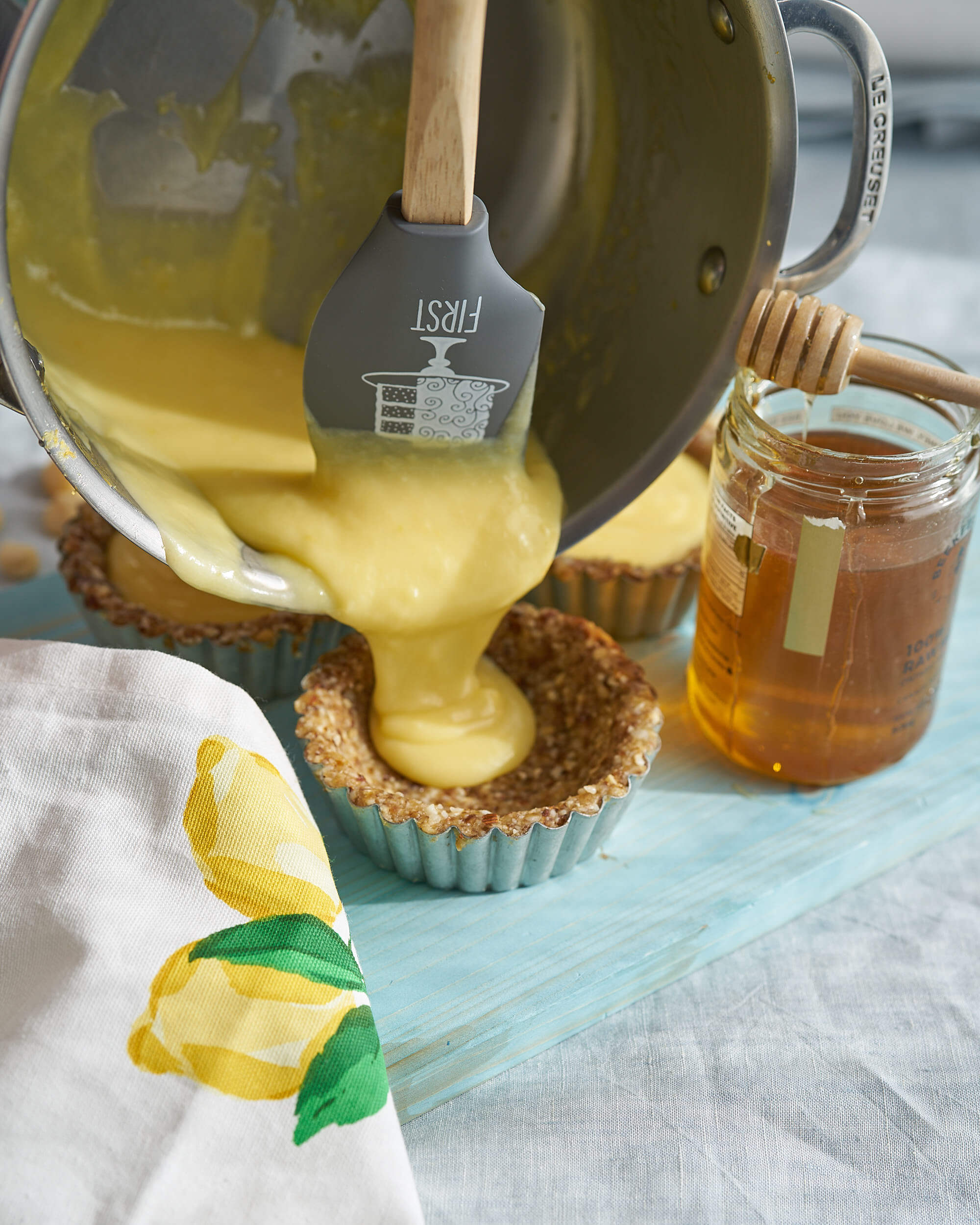 Now for this splendid recipe!
TOPPING
3 large eggs
1 tbsp lemon zest
¼ cup honey
½ cup freshly squeezed lemon juice
1 tsp vanilla
4 tbsp of coconut oil
1 tbsp coconut butter
BOTTOM
1 cup macadamia nuts
1/4 cup almonds
10-12 medjool dates, pitted
1 tbsp maple syrup
1 tbsp coconut oil
GARNISH
Schlop coconut yogurt
Chopped macadamia nuts
Coconut flakes
Instructions
To make the bottom crust, place all ingredients into a food processor and blitz until crumbly.
Using 4 individual tart pans, evenly divide the bottom crust between them. Press the crust down firmly. Refrigerate or place in the freezer until it sets, about hour in the freezer or a couple of hours in the fridge.
Meanwhile, make the lemon curd topping. In a large pot on the stove on low heat, whisk together the eggs, lemon zest and honey. Add the lemon juice, coconut oil, vanilla extract and coconut butter and continue to whisk on medium heat until everything is melted and the mixture starts to thicken. This process may take 10-15 minutes.
DO NOT STOP WHISKING :) Whisk continuously until it thickens.
Once the bottom crust is set, pour the lemon curd mixture into each cup. Put back in the fridge or freezer and wait until it's set to enjoy. It will take about an hour in the freezer and a couple of hours in the fridge.
There you have it! I suggest you sprinkle a few toppings like mac nuts, coconut flakes and a schlop of coconut yogurt.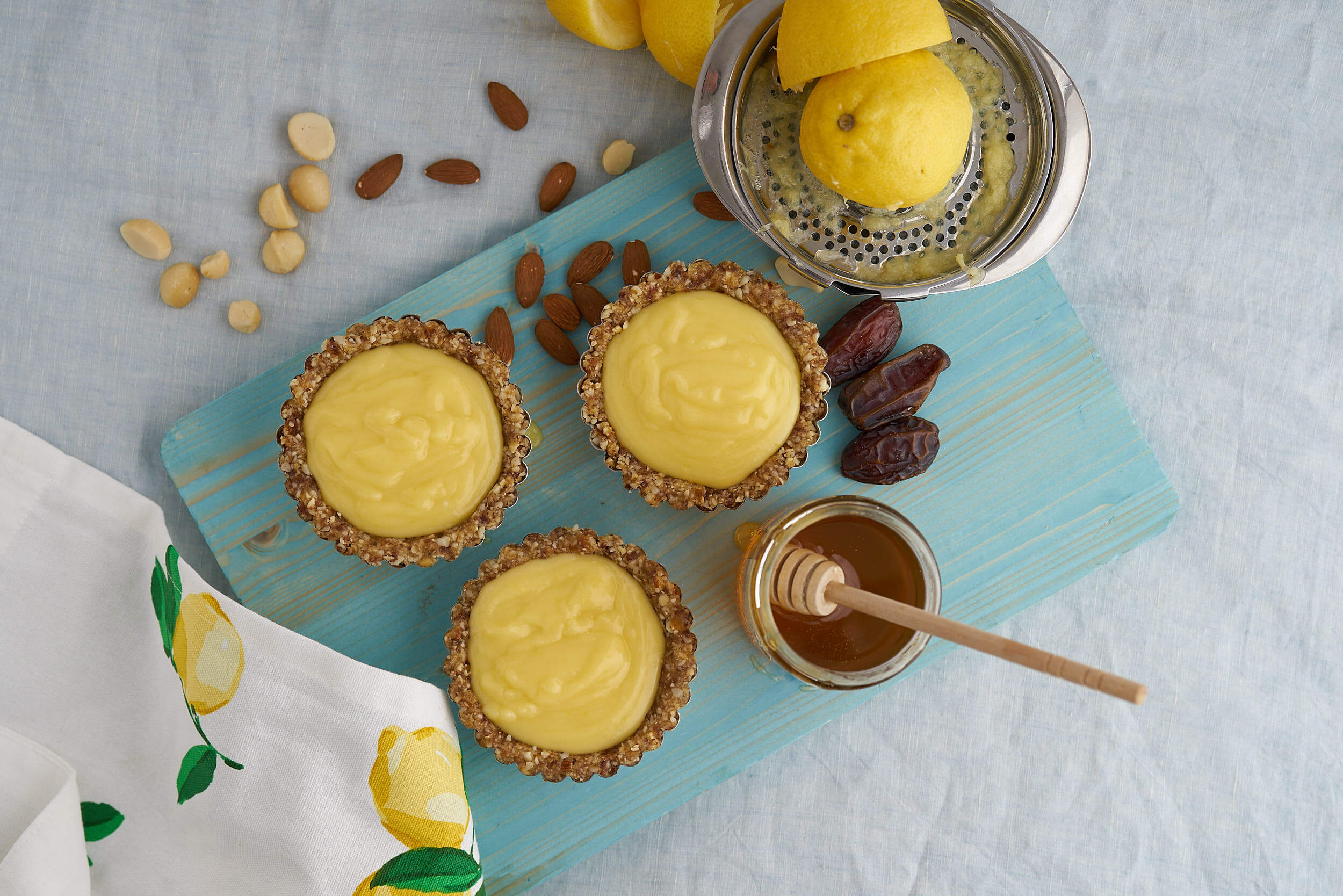 See? Like that :)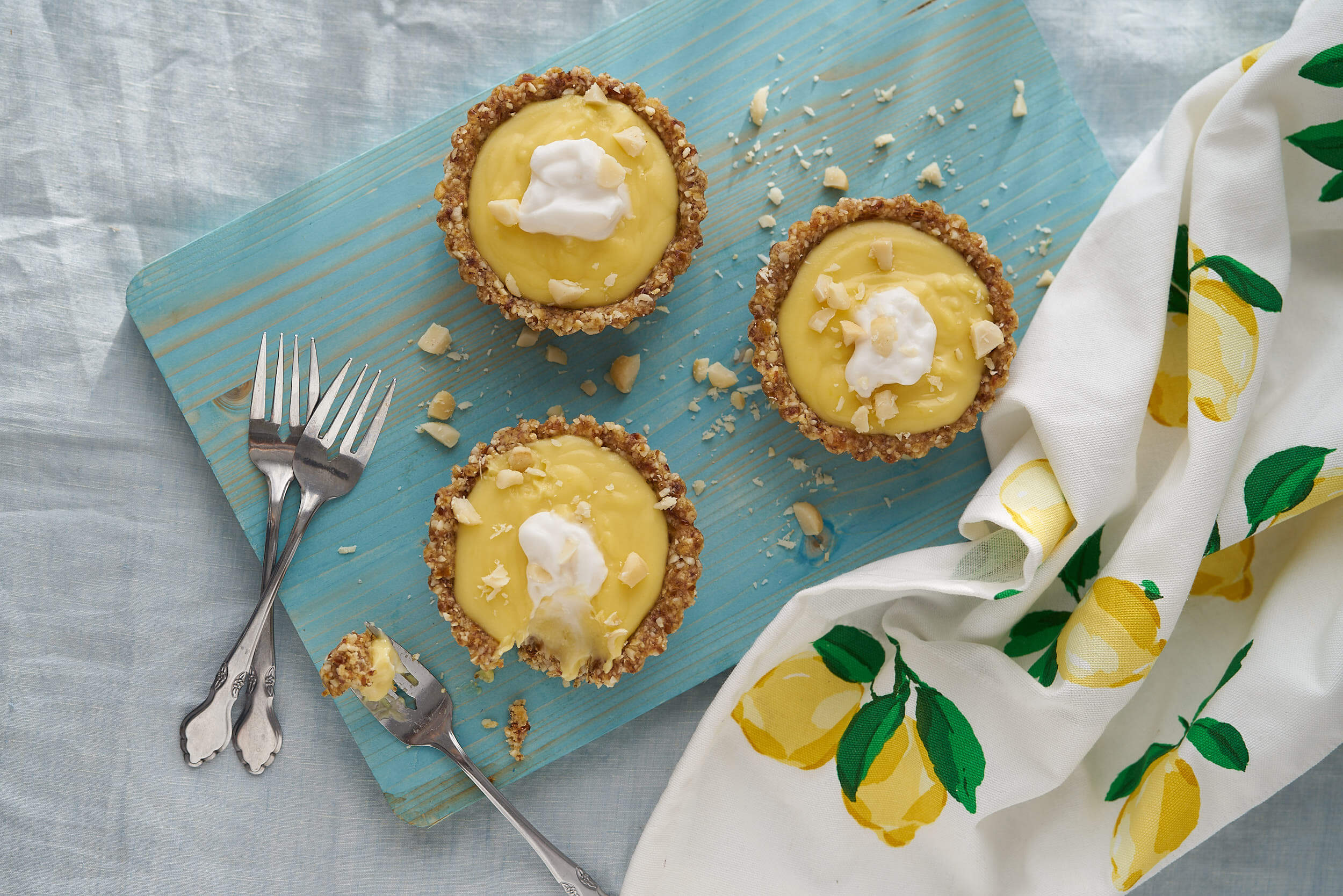 Alright, that's it from me friends. I'm off to go enjoy another one.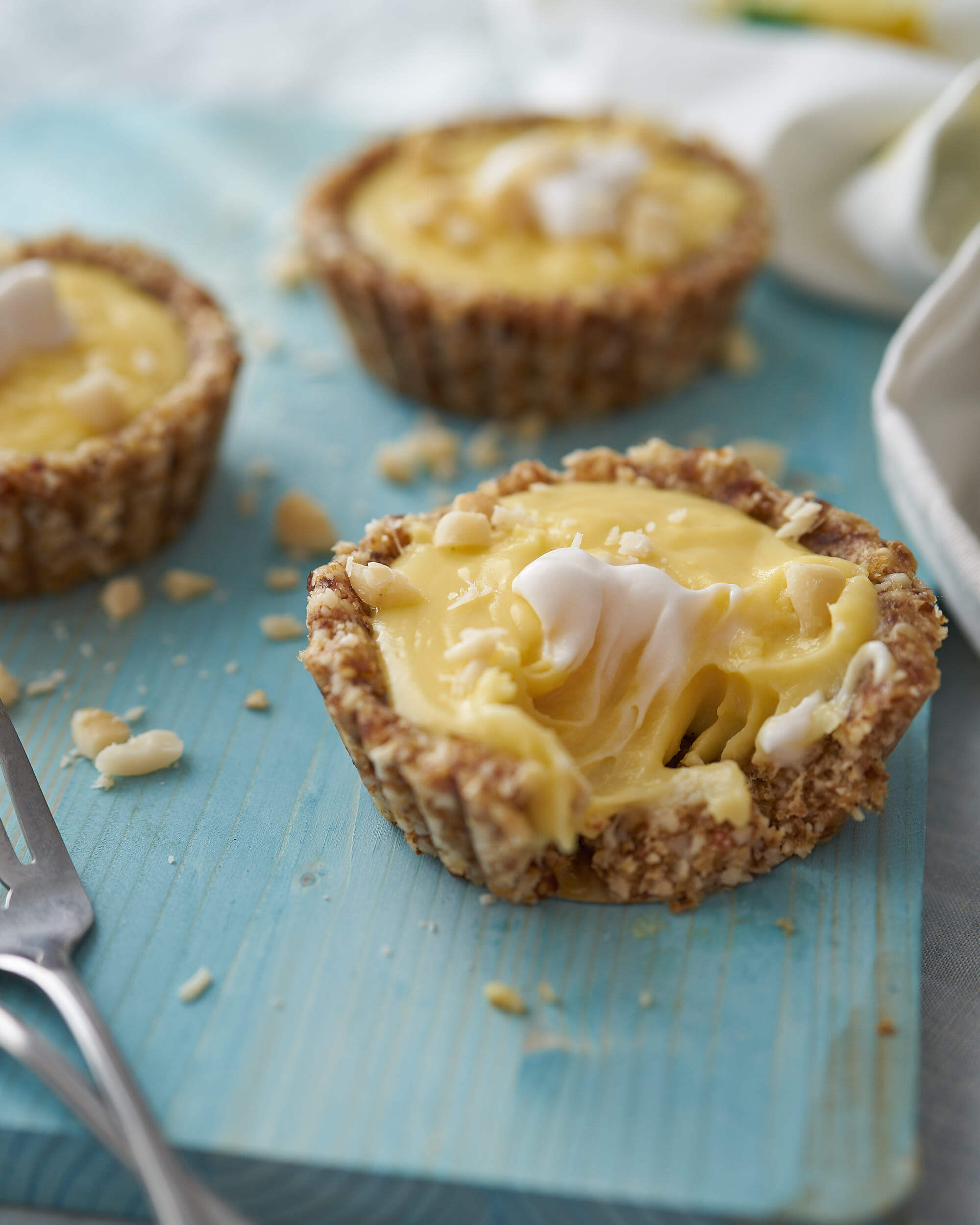 Have a joyous day!
Joy