When my daughter Vienna gets home from school (daycare), she's almost always hungry! And well, so am I! Not when I come home from daycare, but when I come home from the office, haha!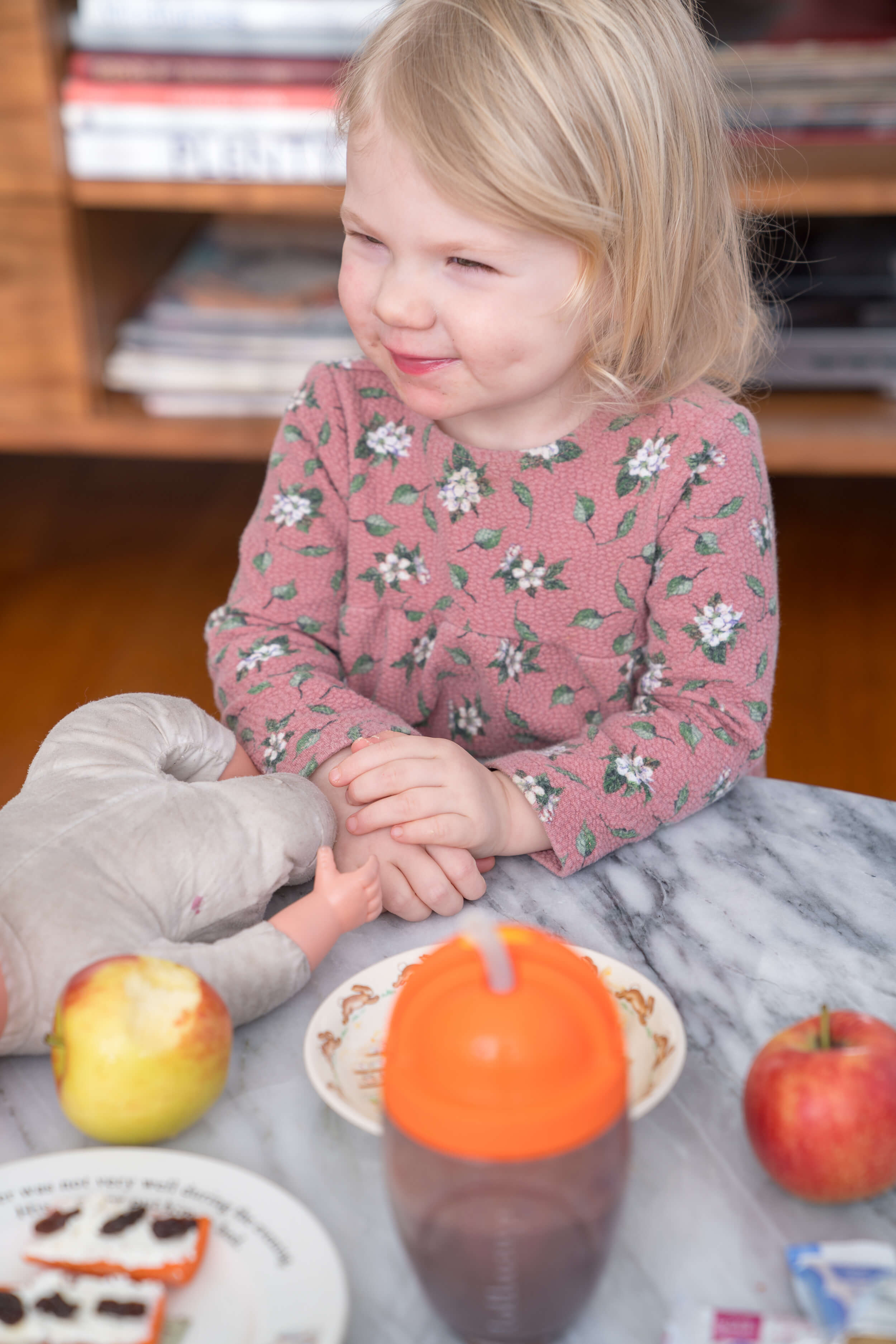 It makes sense that V is hungry because she's 2.5 years old now and growing like a healthy organic beanstalk! As for me, I don't have much of an excuse, but I'm often a little hungry between lunch and dinner, so I will partake in the healthy snacking with Vienna if my tummy is growling.
One of her favourite things to eat for breakfast is a smoothie so when she doesn't drink the entire smoothie in the morning, I pop it in the fridge so she can have it for her after school snack.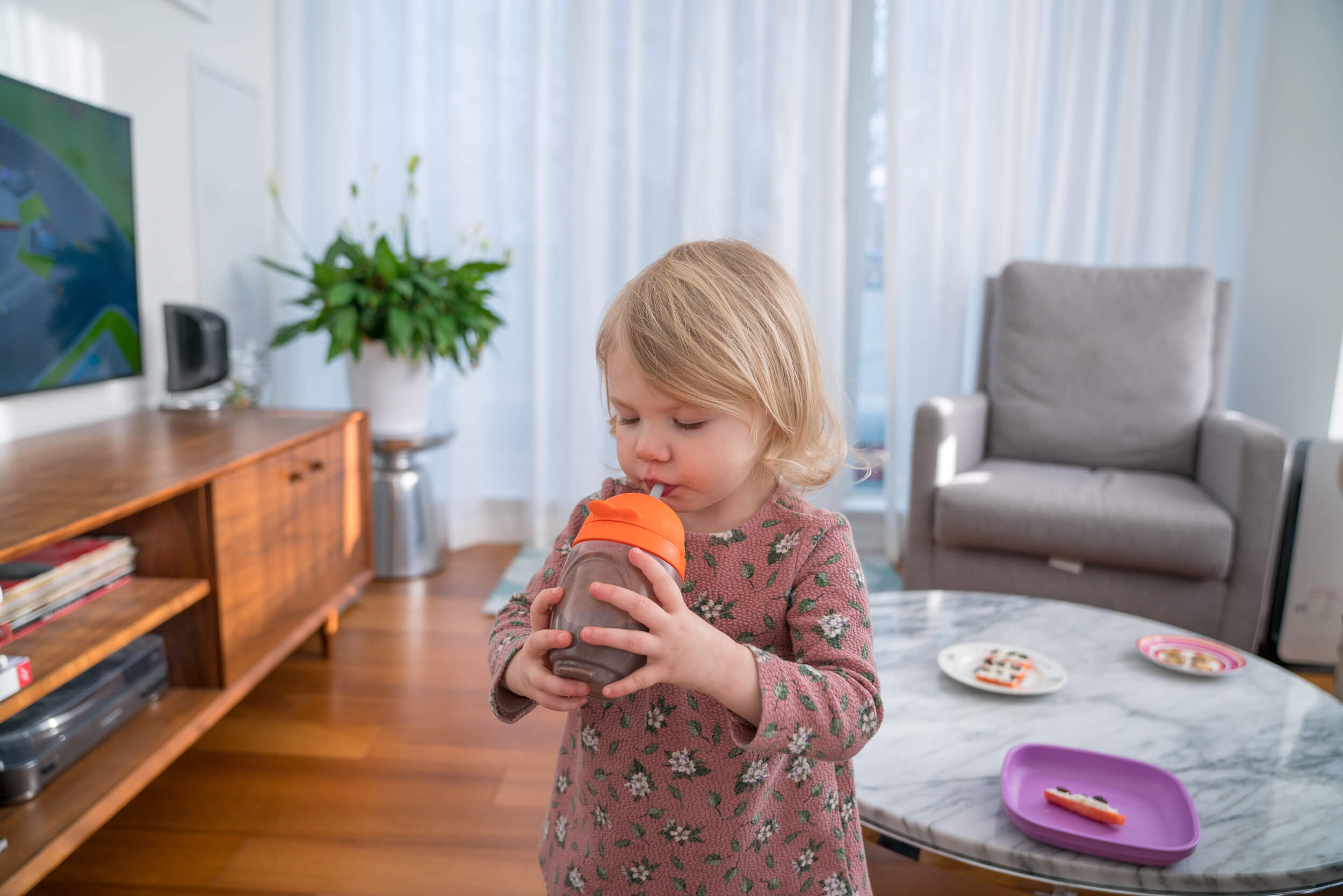 It makes sense that little ones need to be fueled properly because by the age of two, they've reached about half their adult height and 90% of their adult head size. From two to three, they may grow another two to three inches and put on four to six more pounds. That's a LOT of growing that requires a lot of nutrition!
Making healthy snacks available for your child is essential to teach them health habits that they can carry on into their teenage years and then adulthood.
Research shows that healthy habits develop very early in life and once they are established, they are very difficult to change. This is why it is critical to make healthy eating a priority in your home. Even if you've got teenage kids, it's never too late!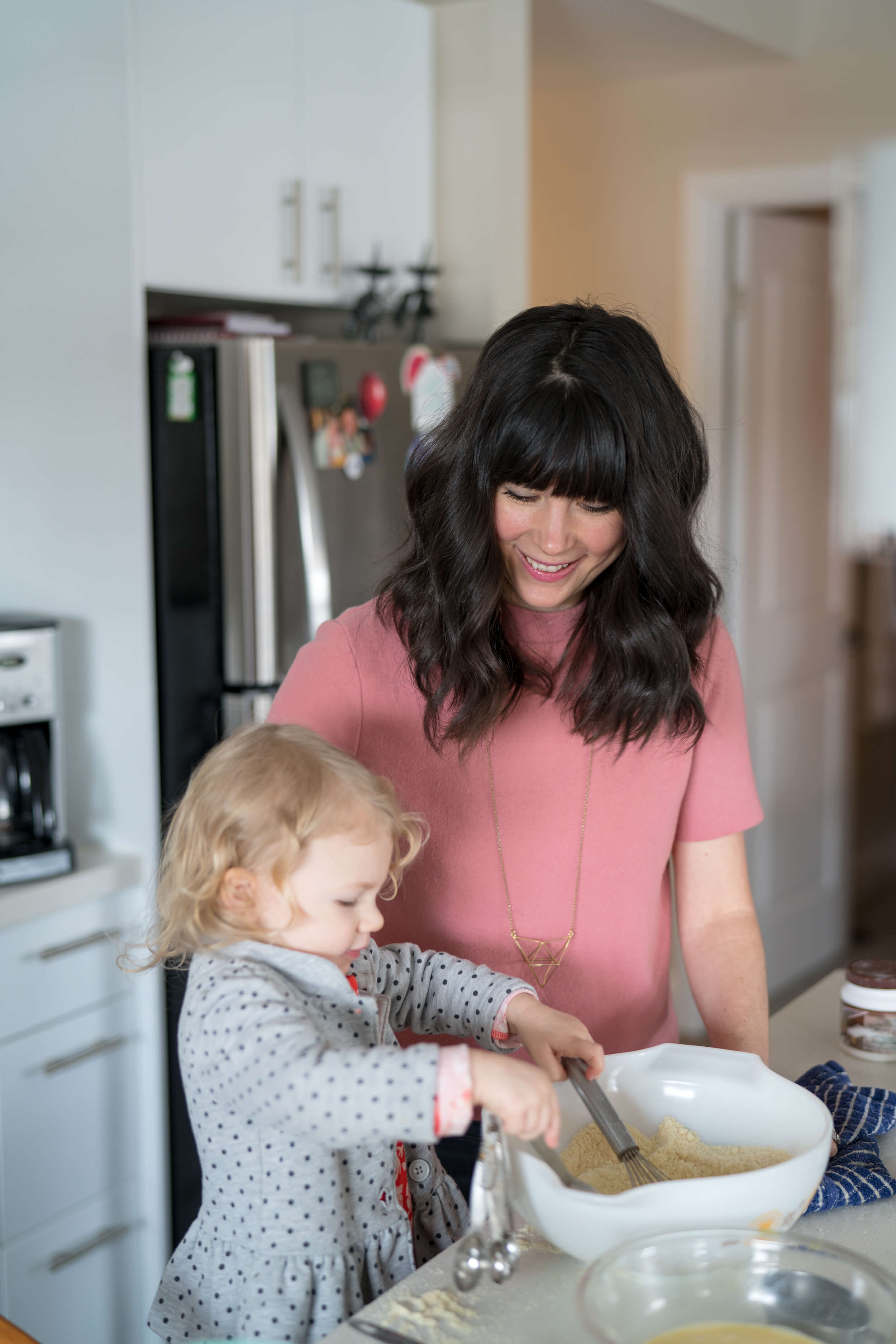 As a parent, I never force or forbid any food. However, Vienna doesn't drink pop or juice because we just don't have it in our home. Sometimes I will pick up a freshly pressed organic juice from Village Juicery so that's the only exception and I water it down for her. She'll get a glass of water with a splash of green juice – she thinks it's a treat (hello, mom win!). It's also a super easy way to give her St. Francis Deep Immune if she gets a cold. She also LOVES kombucha.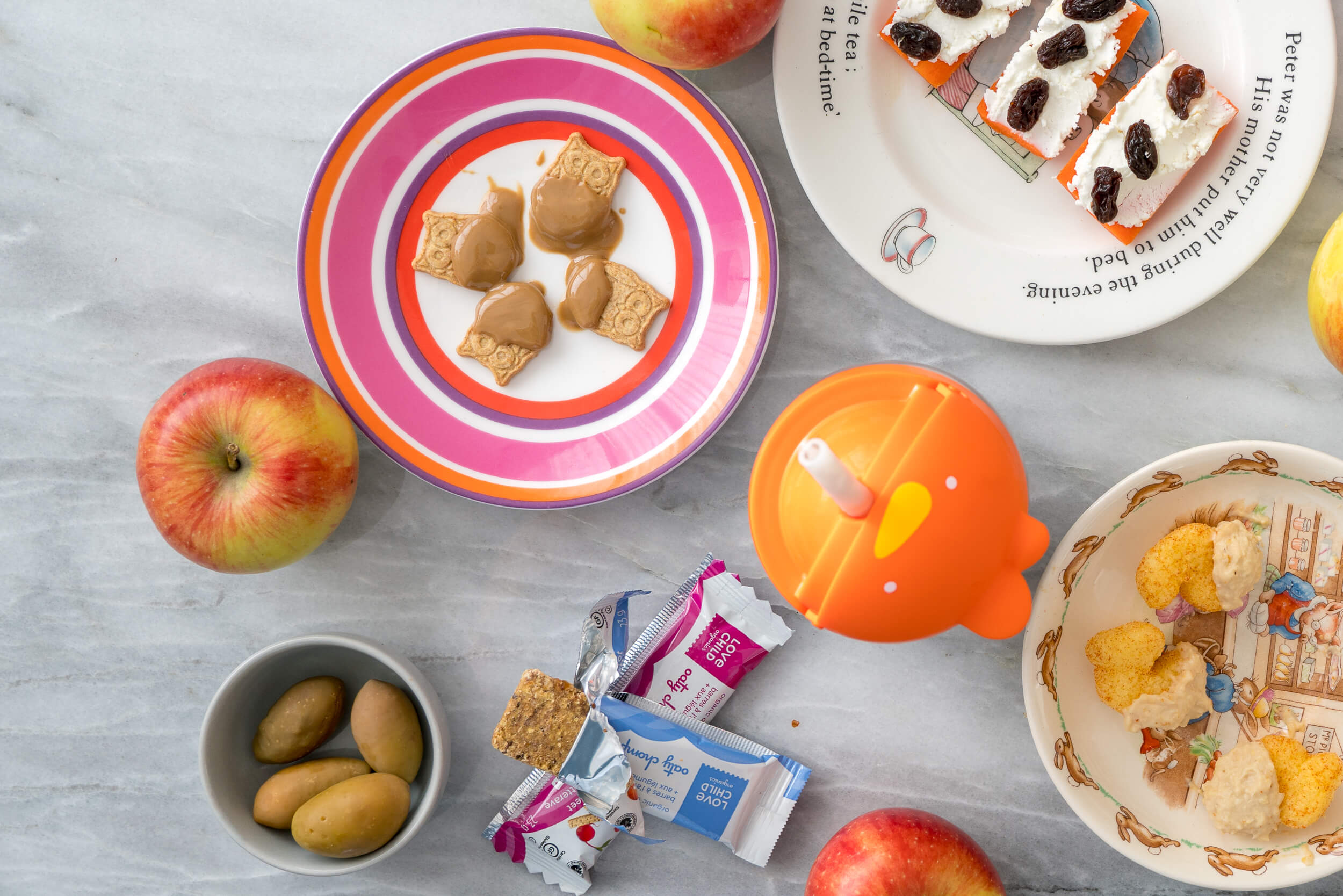 As for eating out, I find it quite disheartening how limiting kid's menus are at restaurants which is why we cook at home as often as possible. Most restaurant menus only have pizza, fries, mac and cheese, and hot dogs which is quite disappointing if you want your child to eat healthy away from home too.
We eat out together as a family two to three times per month and choose restaurants carefully. More often than not, I will just share what I'm eating with Vienna. We go to a local Italian restaurant and I simply share my grilled salmon and salad with her. She loves to pick off all the tomatoes and cucumbers from my plate!
If you're a parent of a baby or toddler, now is the time to get your child to eat healthy but you've got to first start with yourself. If you fuel yourself healthfully, it's much easier to feed your child right too. :)
All that to say, one of the best ways to support your child's mental health, behaviour, ability to learn and pay attention is to nourish them well. When I'm deciding on what to feed Vienna, I focus on the following criteria:
🍏Tastes really good!⠀⠀
🥕Made of whole foods⠀⠀
🍓Free from synthetic preservatives and anything artificial⠀⠀
🥑Does not contain any GMO ingredients⠀⠀
🥦Mostly homemade when possible⠀⠀
🥥Easy to prep⠀⠀
🍎Organic when possible
On that note, here are eight healthy snack ideas for your toddler!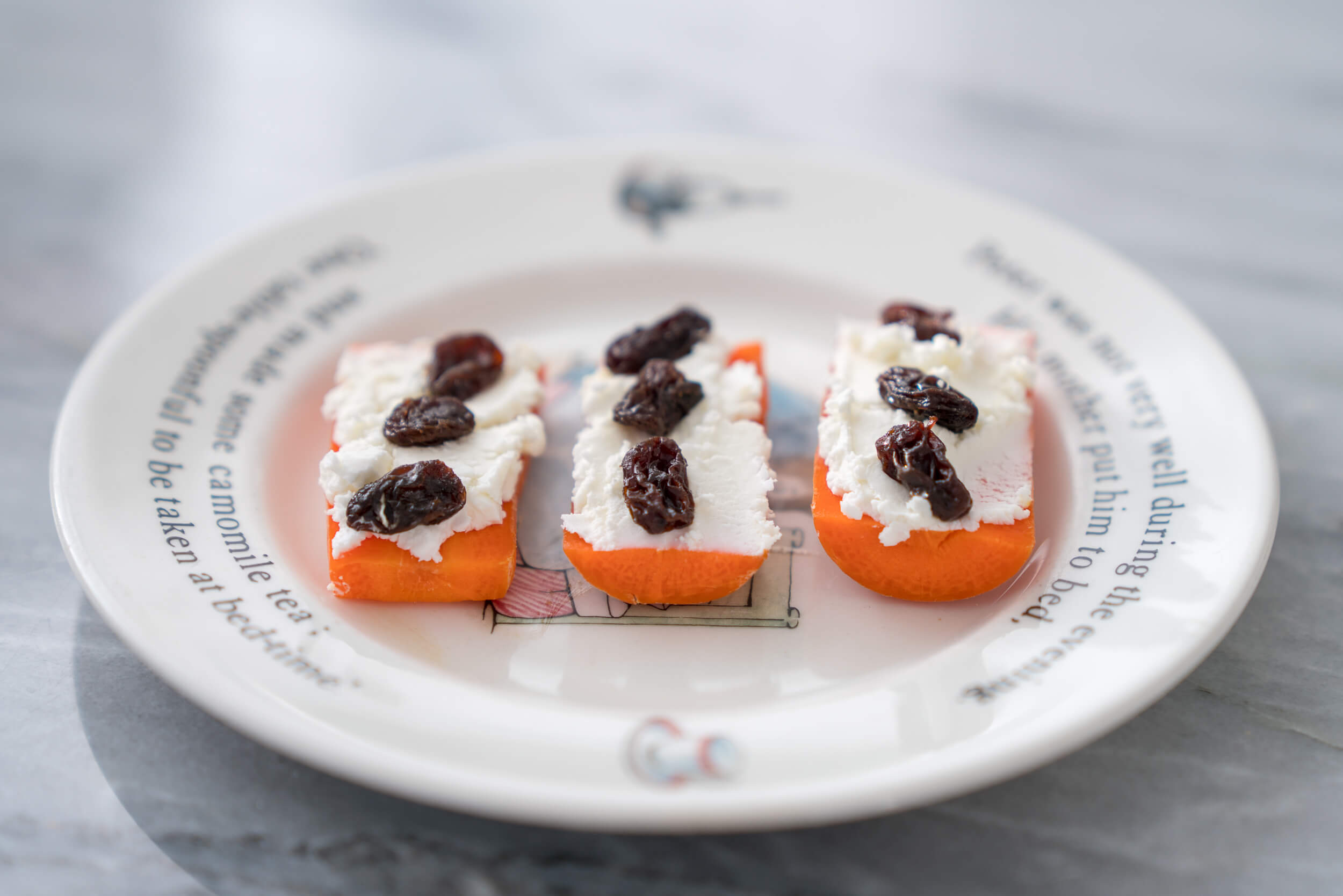 Using celery or carrots, spread goat cheese and top with raisins, cranberries or goji berries.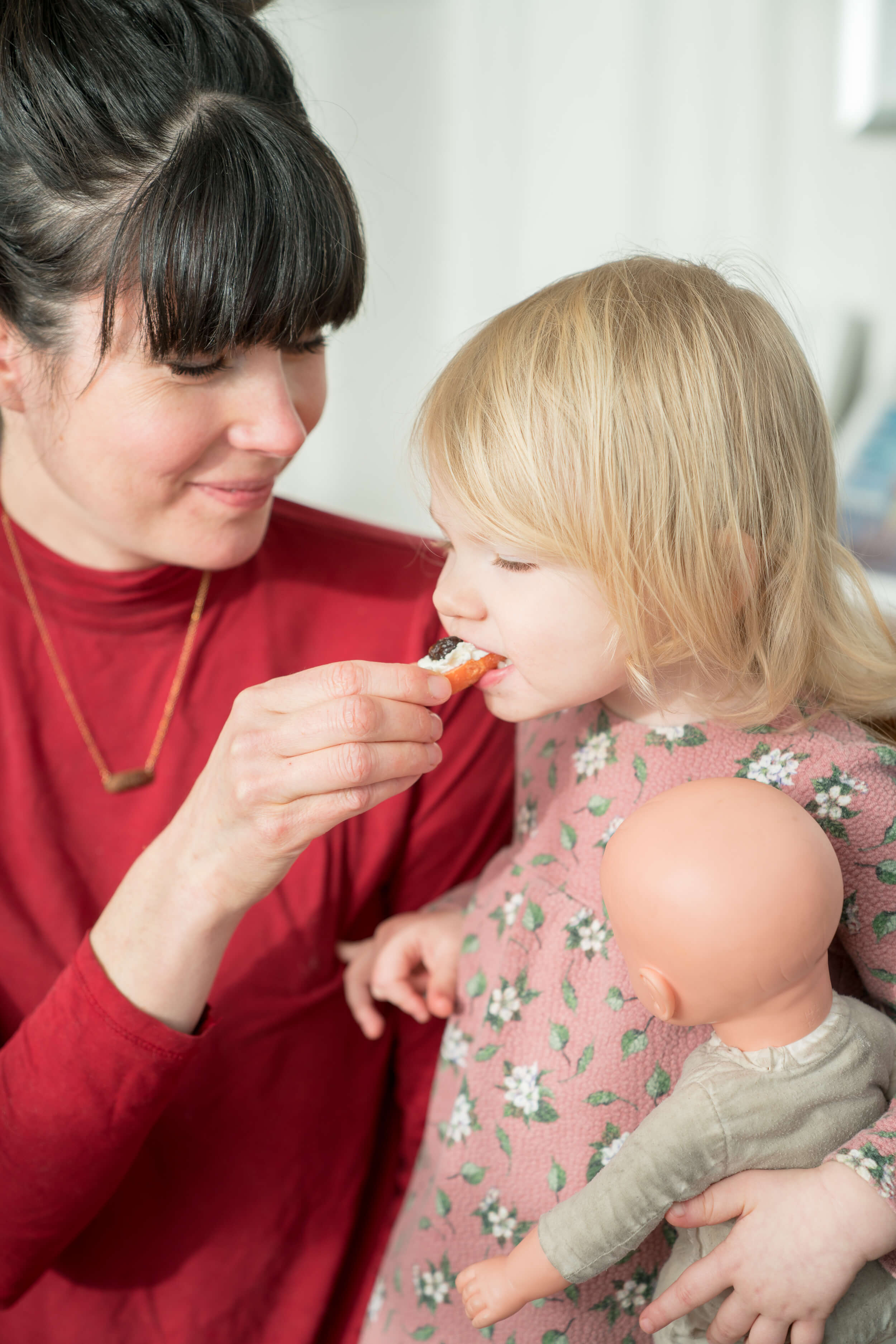 2. Love Child Organics Love Ducks with Hummus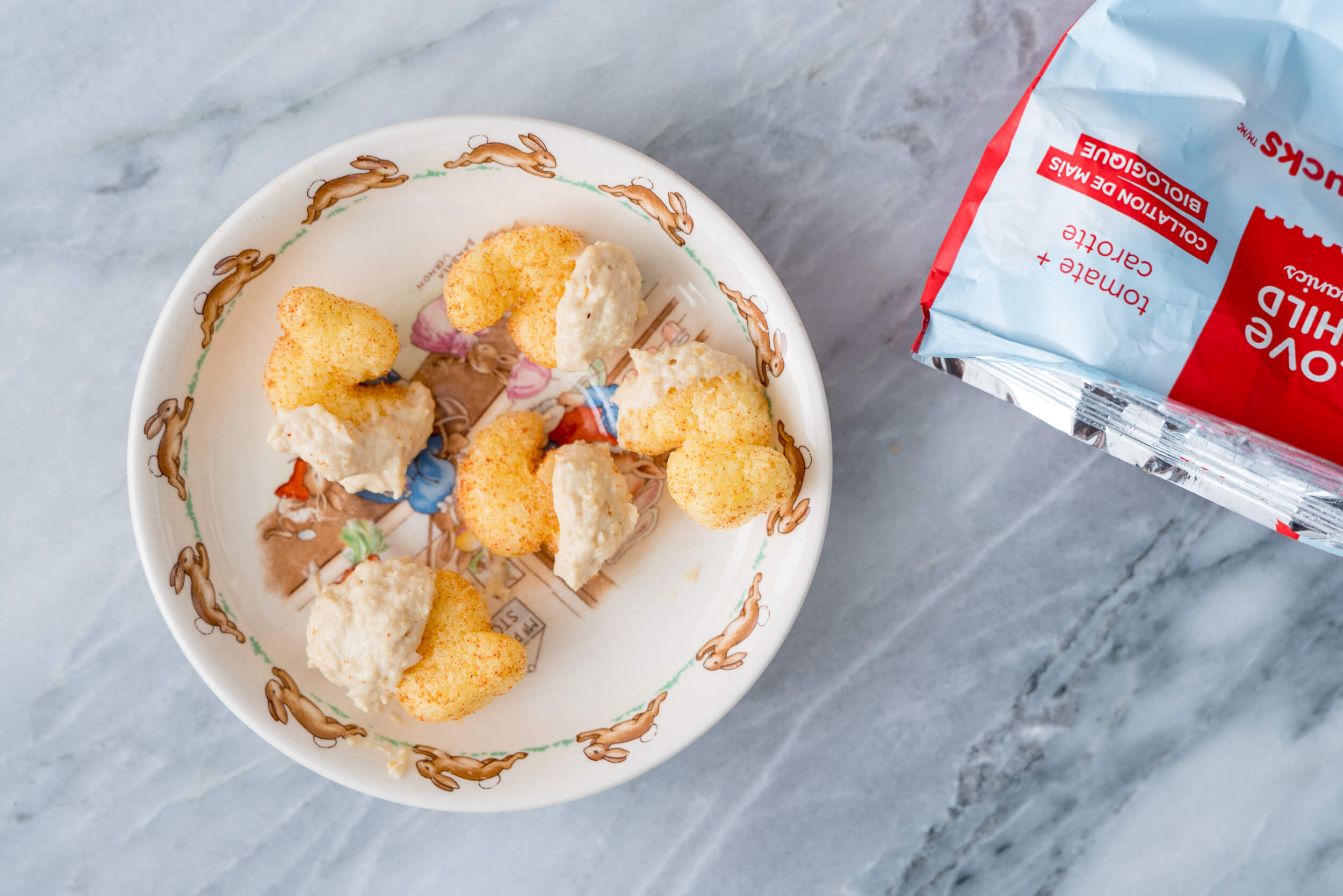 I don't know many kids who would turn down anything slathered in hummus. These little Love Ducks from Love Child Organics are a favourite in our home, they are crunchy and yummy and come in a variety of flavours. My dad loves them too – true story!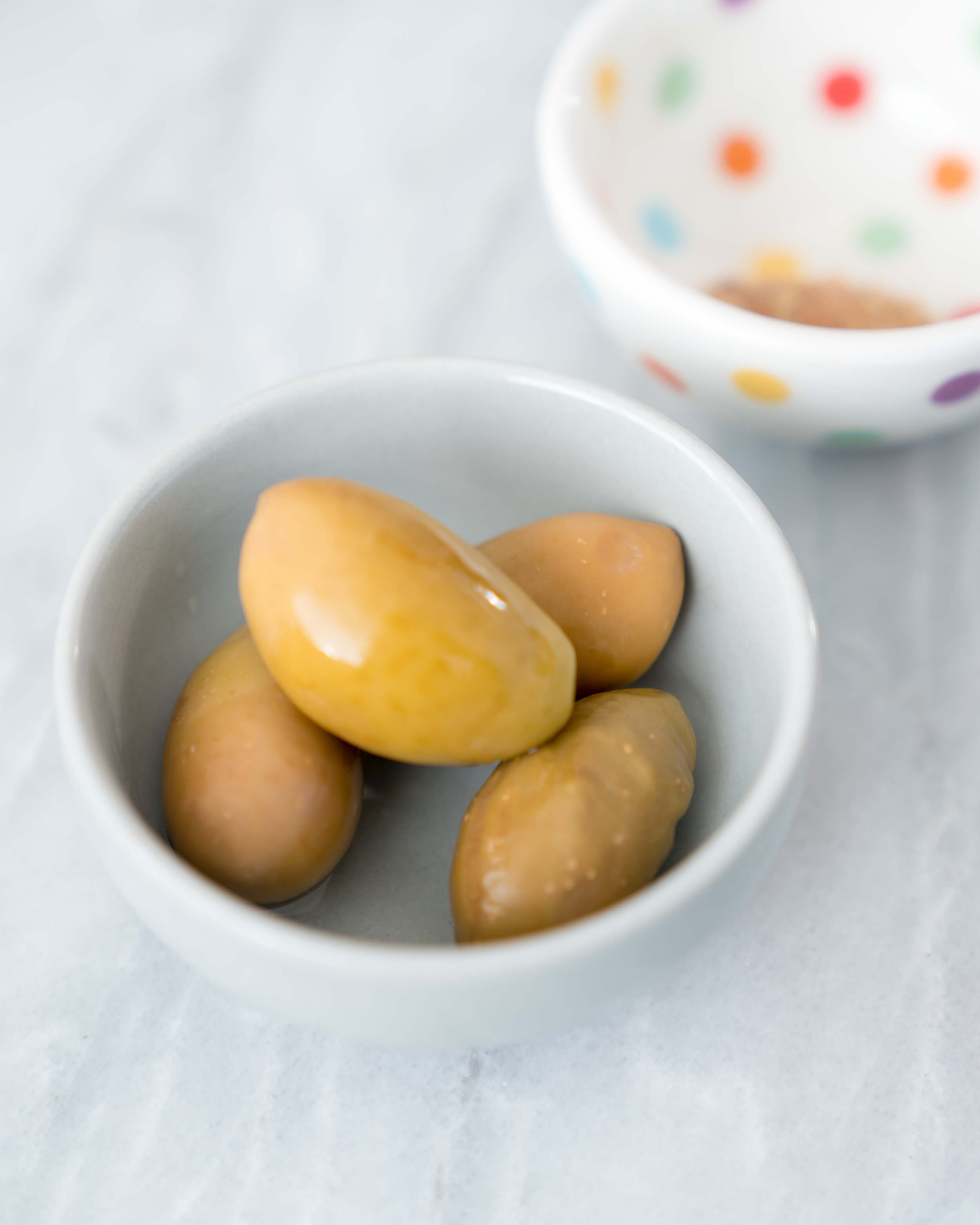 My daughter LOVES olives – not surprisingly, because I do too! I must have eaten my weight in olives when I was pregnant. Of course you need to be cautious with little ones and olive pits, so use your judgement. I used to remove the pit and chop the olives into smaller pieces. Now Vienna eats them and spits the pit out herself. Olives are a wonderful source of monounsaturated fat. Fat is important to keep little bellies full.
4. Owlie's or Apples with Nut Butter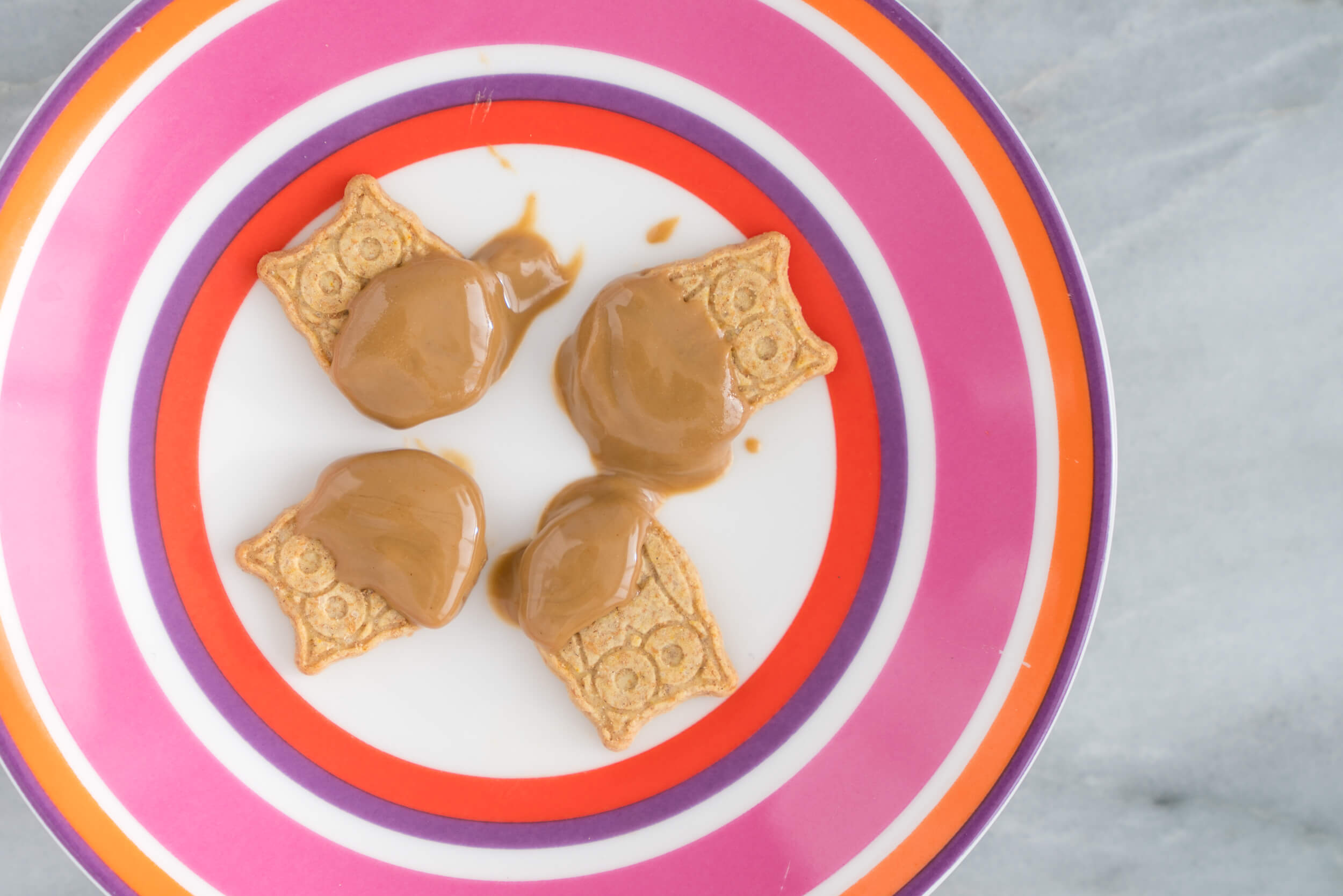 You may recognize these little guys from my recent post for an Apple Owlie Crisp . There are two flavours of Owlie's. They are made with organic spelt flour.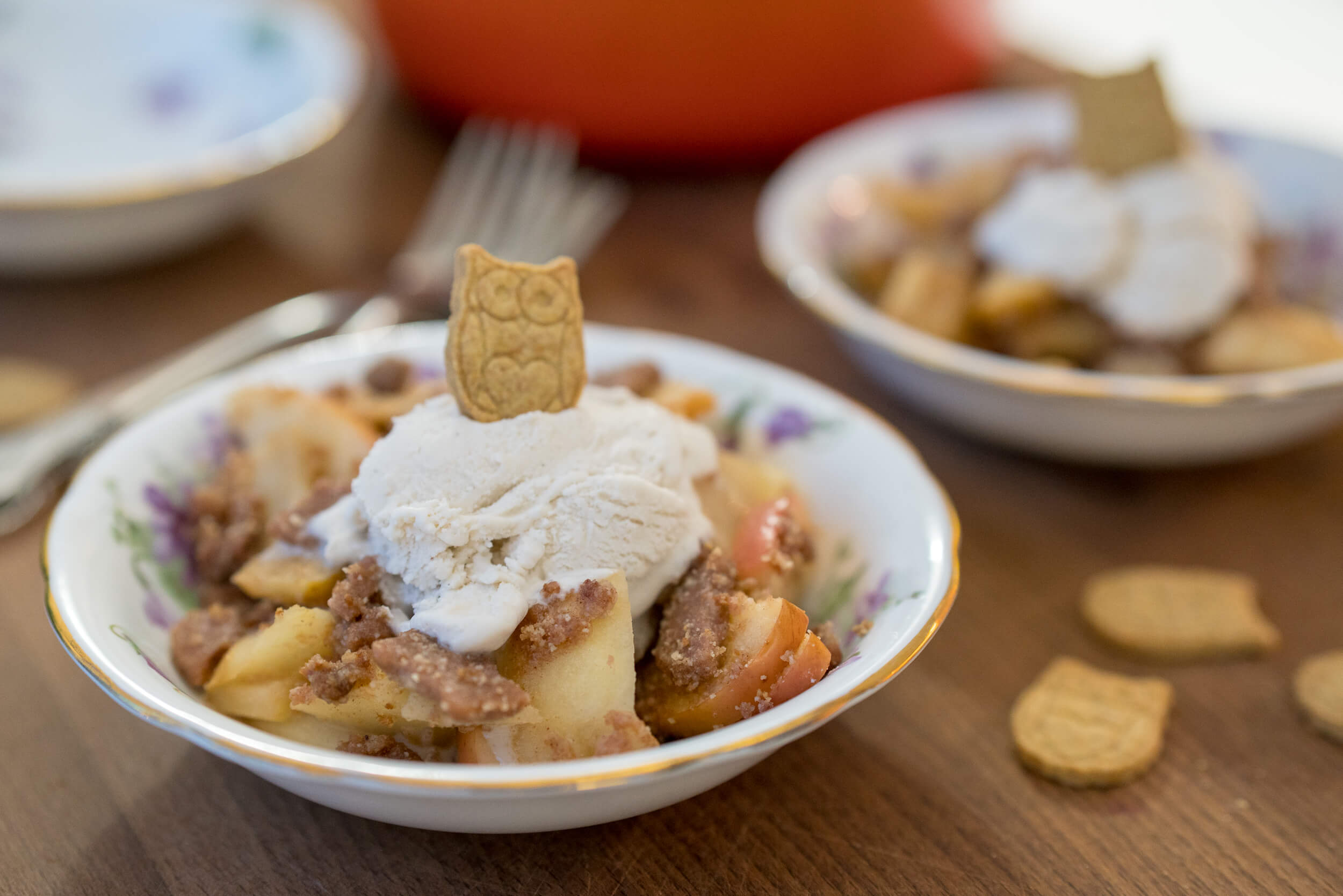 And of course, apples or pears and nut butter are a a go-to in our home. If you've got a nut allergy in your home, then sunflower butter is a great option. There is a brand called Sunbutter that is certified nut-free. Or you might want to try my Cinnamon Almond Butter recipe!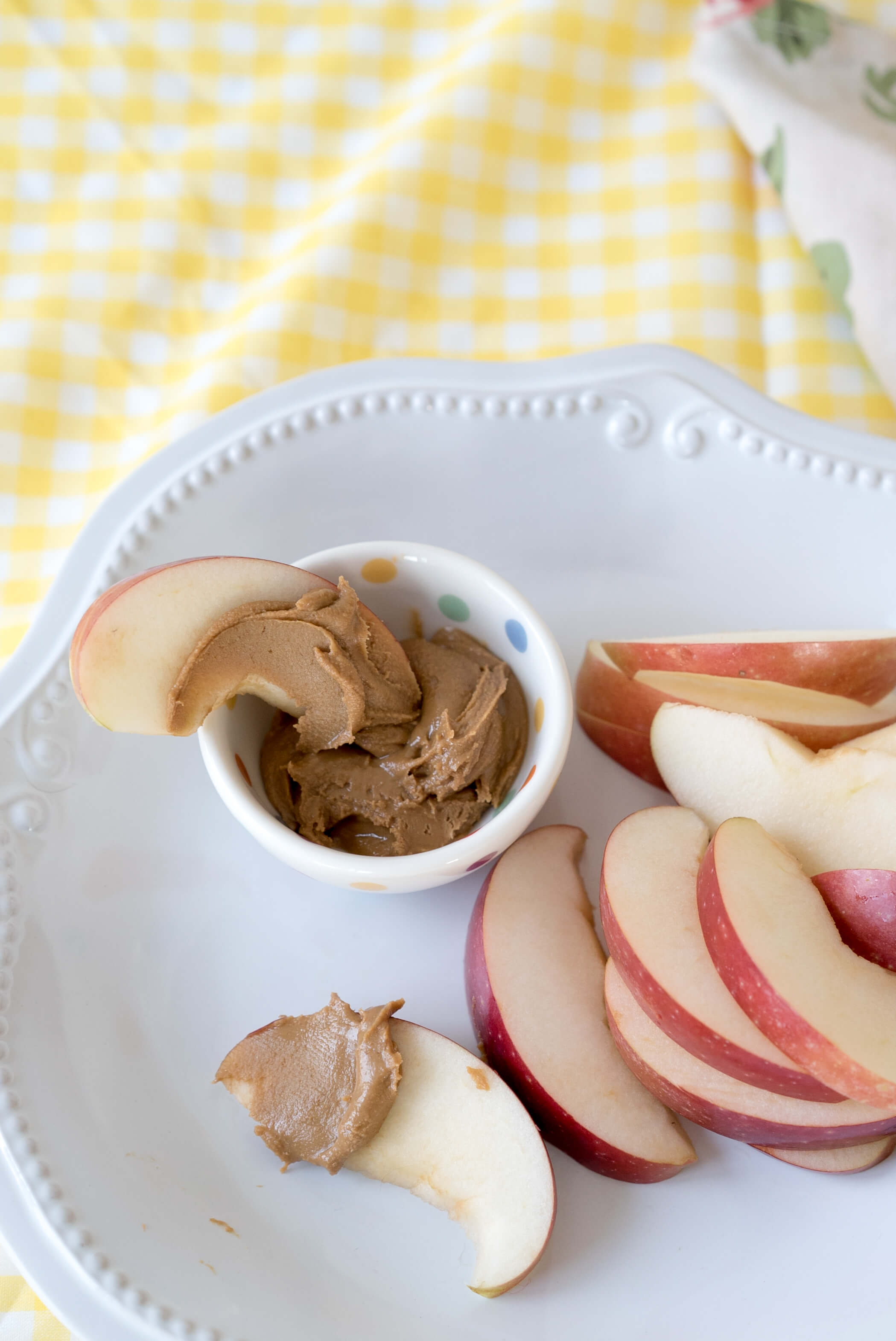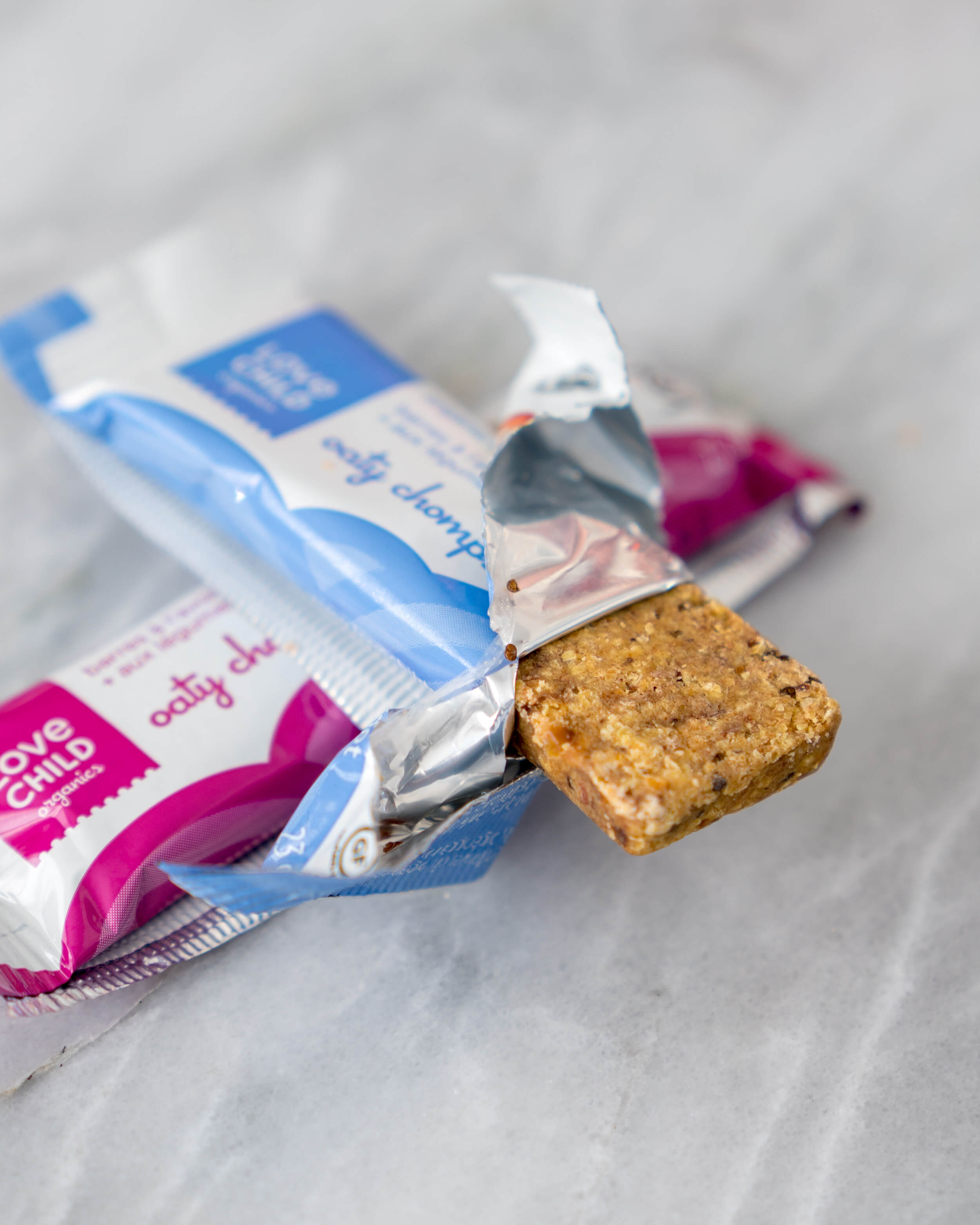 Vienna has an Oaty Chomp bar nearly every day when I pick her up from school. I love these bars because they are portable so I just pop one in my pocket and walk over to pick her up. She loves to snack on them in the stroller. They have four flavours and she loves them all!
As I already mentioned, we have a smoothie for breakfast and if Vienna doesn't drink it all then she'll have it as an after school snack. I got this cup from Snug as a Bug, in Toronto, it's the Lola Cup. Here is the recipe for one of her favourite smoothies!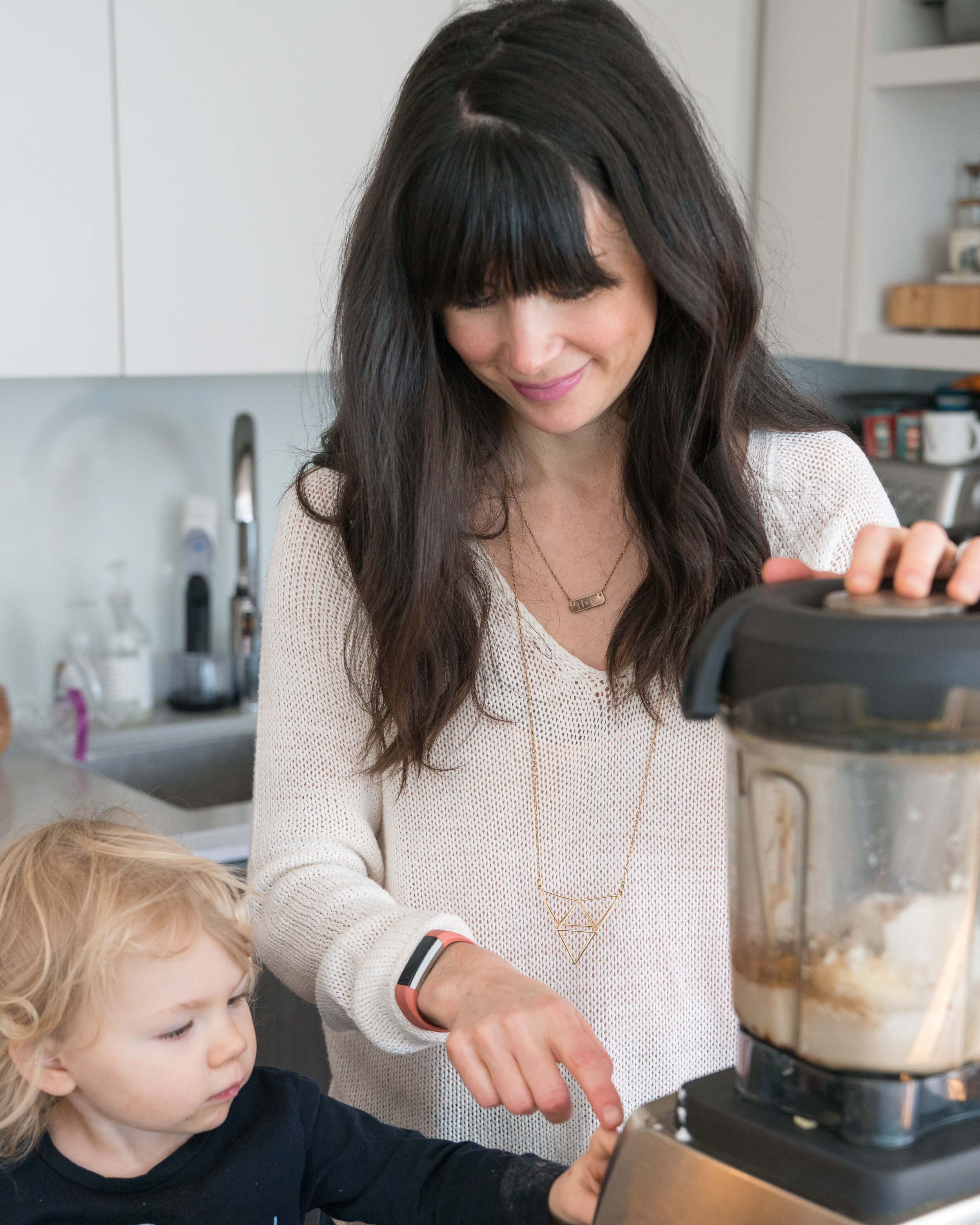 She also loves helping me make smoothies! This is a smoothie she loves when it's cold outside because it tastes like a warm hug.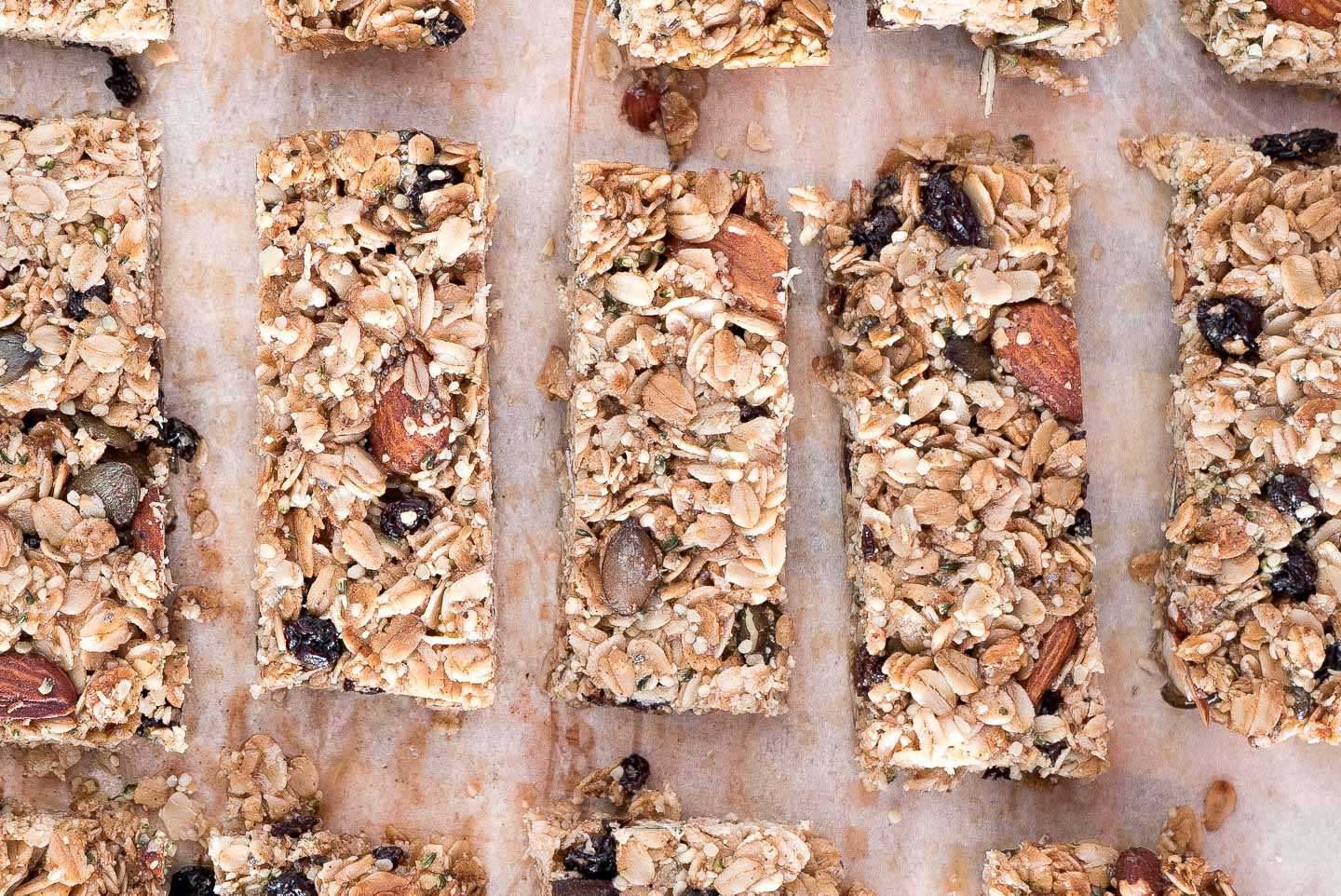 If you've got a little more time for baking, these granola bars are super portable, full of fiber and fun to whip up together with your little one. You can easily swap in honey if you prefer to use that instead of brown rice syrup.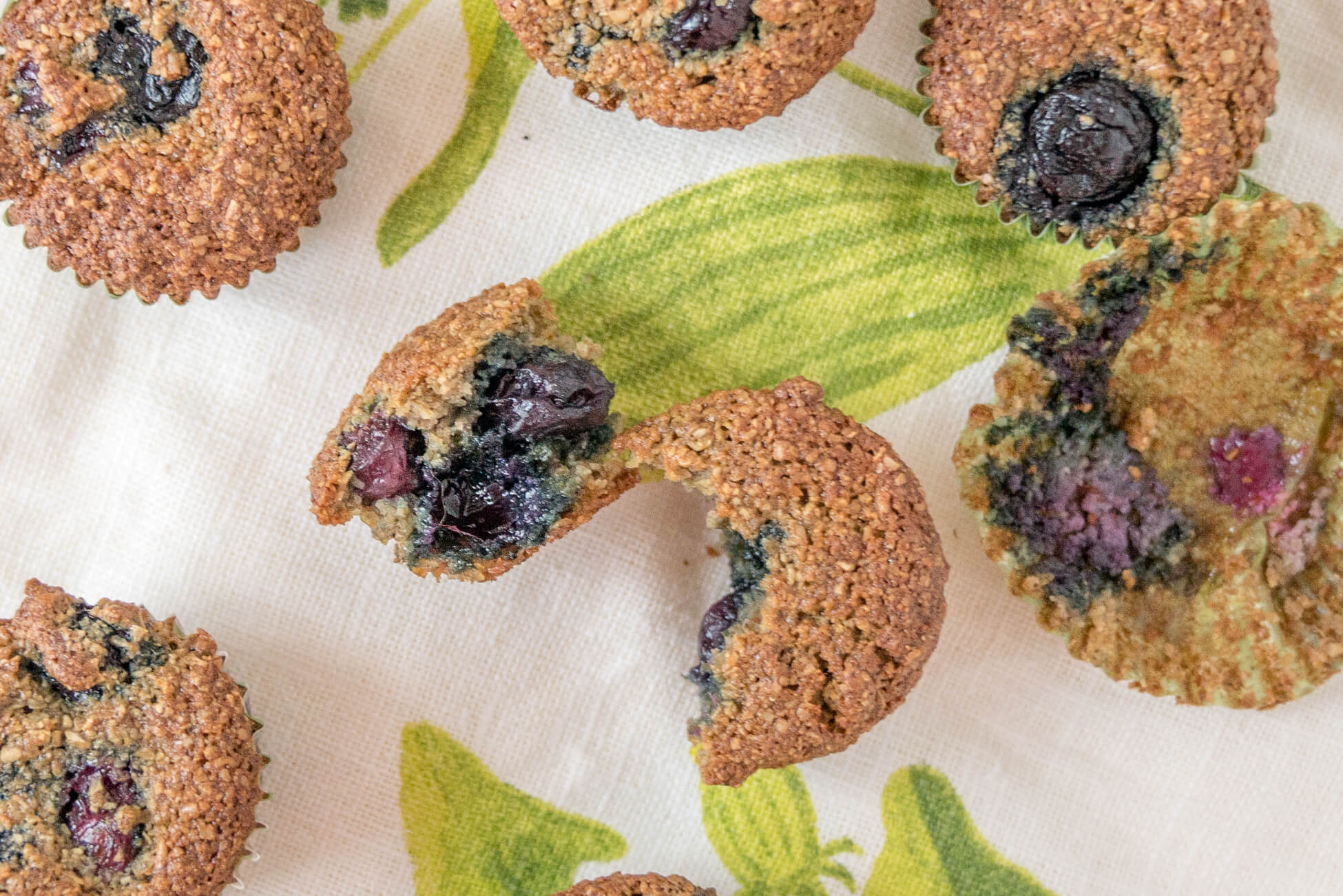 These Blueberry Flax Oat Bran muffins are on repeat in the McJordan home because they are so satisfying, full of goodness and they are great at filling a hungry belly after school!
Vienna also loves these Coconut Flour Banana Spice Muffins too.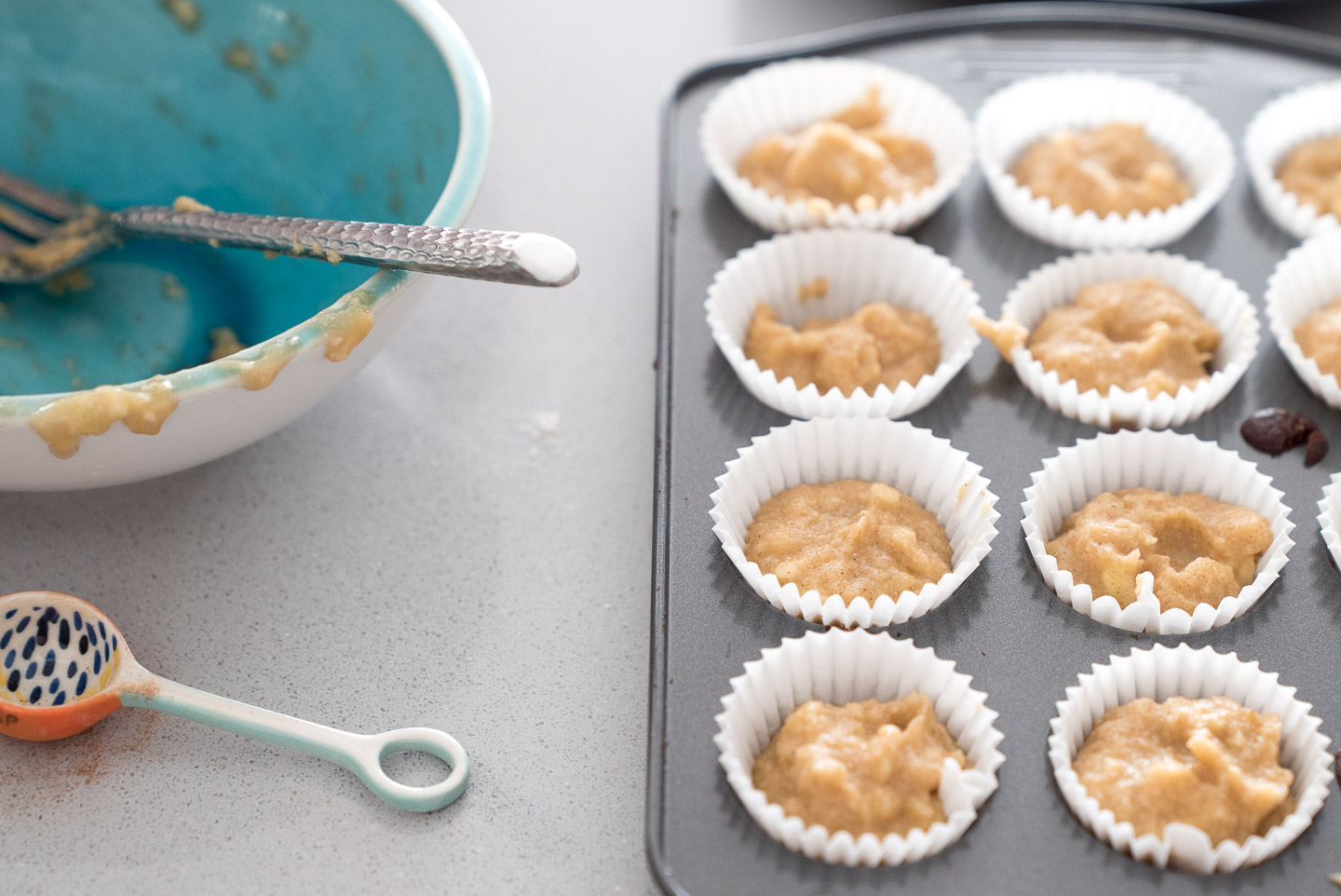 I hope you find these snack ideas helpful. If you're looking for more ideas, I did a recent video on 12 packaged foods I love . I know, shocking! I do eat some packaged foods :) The large majority of what we buy is single ingredient whole foods, but there are definitely some good quality foods that come in a package which is wonderful for convenience.
If you're looking for more inspiration, then be sure to check out my insta feed, especially insta stories because I share lots of food ideas there.
Any ideas on healthy snack ideas, please share below friends!
Have a wonderful week!
Joy
This post was created in partnership with Love Child Organics, however all opinions are always my own. Read more about partnership ethos here.