I had such good intentions to post an update onCauliflower Stew which we reheated because I made it on the weekend with a kale salad that Walker made while I put the bean to bed. Walker makes THE BEST kale salad. It's in my bone broth and applesauce.
- She has one bottom tooth that is sharp as a razor!
- She is crawling backwards and she walks forward when you're hold her -- it's the cutest!
- She looks really pretty in purple.
- She loves hanging in the kitchen with mama!
- She's been on a plane twice and had her feet in the ocean which was a frightening and exhilarating experience for her as you can see in the photo below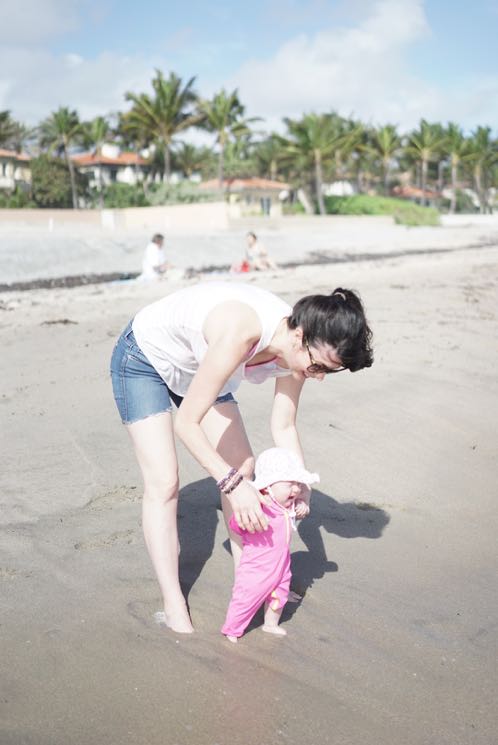 - She couldn't care less if her diaper is full of crap and piss! hahah
- She likes to make funny faces for the camera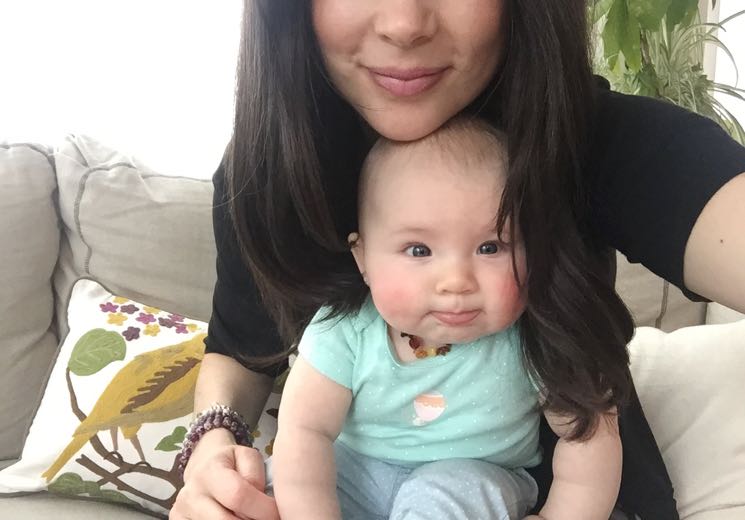 - And finally... she's trying really hard to befriend the kitties!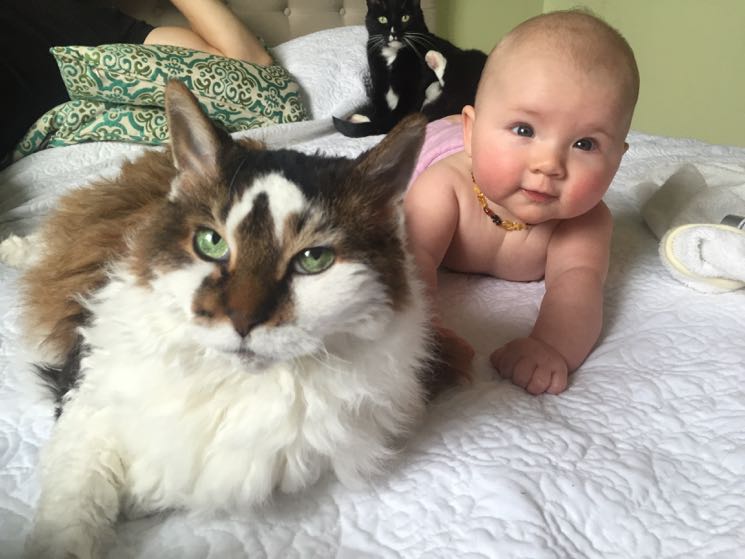 I hope you enjoyed this 6 month update along with all the photos. I'm up to 10,081 photos on my iphone now!! I LOVE taking photos :)
If you're reading this and you're a new mama, I would love to hear you share your favourite memory below and enter to win a gift!
You can enter to win a FREE copy of my NEW ebook for mamas by sharing a memory in the comments section. CONTEST IS NOW CLOSED.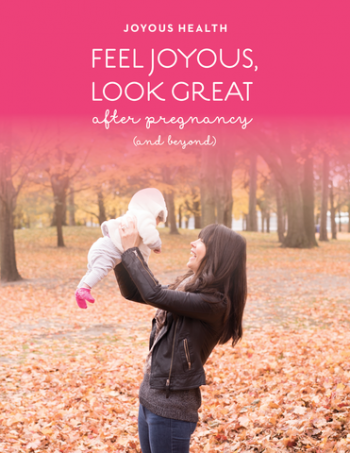 CONGRATS TO THE FOLLOWING MAMAS:
Deirdre, Amy, Emily, Michelle and Courtney. Thank you for your comment below. We have emailed you (check your junk mail if you haven't received it yet) to let you know how to claim your prize!
Wishing you joyous health,