If you know me, you know I'm a lover of smoothies and smoothie bowls alike! I make a smoothie every single morning for Walker, Vienna and I to share. It makes me feel really good knowing that both my hubs and daughter are well-fueled for the day (and I feel good too)!
My smoothies are not always instagram-worthy and I've had a few misses in the taste department when I'm running low on ingredients. Please don't feel intimidated to make your smoothie bowl look perfect! To avoid #smoothiefails from a taste and nutrition perspective I make sure I stay stocked up in the kitchen by grocery shopping every week. As for being instagram-worthy, well... if you've seen my instagram "stories" then you know most of my smoothies look like mud and are not as pretty as this one.
Did you see my last smoothie bowl I posted? This Coconut Crunch Smoothie bowl had all the essential components of a healthy smoothie along with being super tasty. I thought it might have been hard to top, but I think we've done it. A little visit to Bulk Barn to get some cute heart cookie cutters for 79 cents did the trick.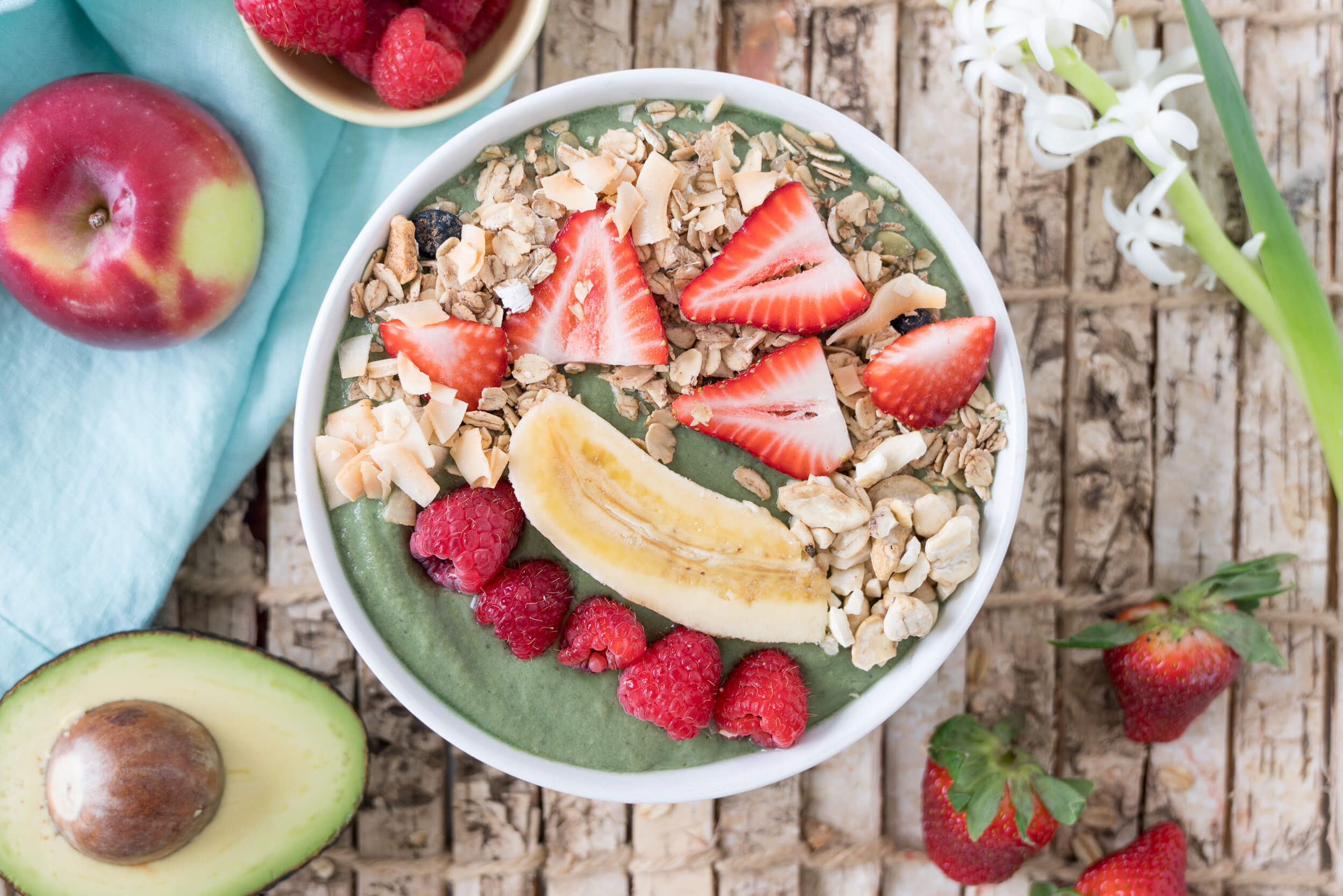 The smoothie bowl I'm sharing today is part of a smoothie collaboration hosted by Rachel Bies Nutrition! Rachel is a fellow IHN'r and a super cool girl boss! I was excited when she asked me to be a part of it.
I created this lovely Chocolate Beet Smoothie Bowl because chocolate and beets go together magically!
I know this may seem like an odd pairing, but you've gotta trust me on this one. Especially if you're not a beet lover, the strawberries and raw cacao definitely neutralize that earthy taste many people dislike about beets.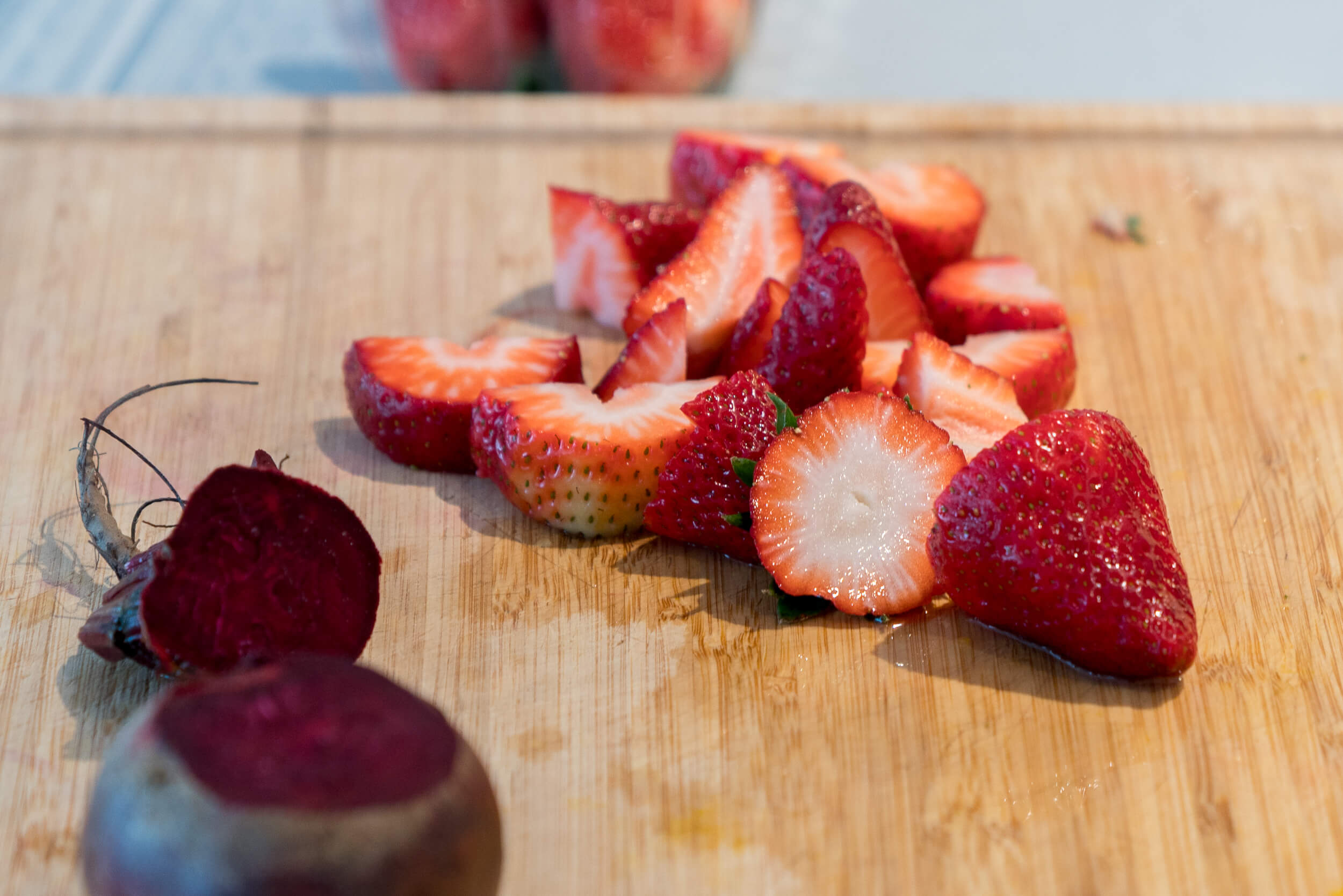 Beets are a food I recommend you eat weekly because they are a detox superfood. They support detoxification two ways, they protect the liver cells and bile ducts from the damaging effects of free radicals and a phytonutrient called betaine supports detoxification. This substance is also an anti-inflammatory agent in the body. Beets are a wonderful source of pectin fiber which absorbs toxins the liver eliminates so they exit your body when you have a poop!
Vienna gave this one a little taste test and she agreed, it was yummy. Now because Vienna is only 20 months old, a smoothie with raw cacao is not something I would give her a full serving of for breakfast. She's got enough energy and raw cacao powder can be very energizing and stimulating!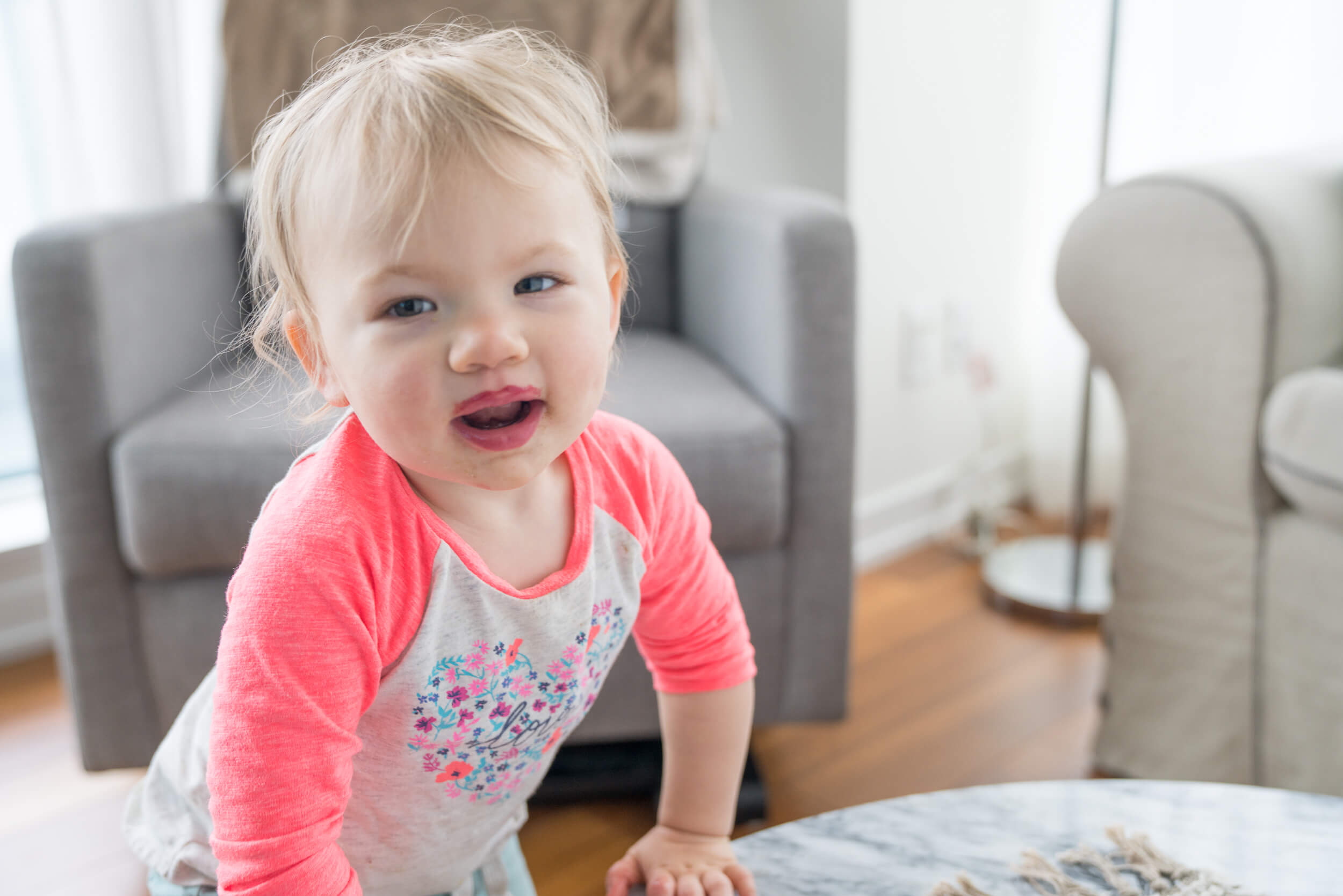 Raw cacao is a kitchen staple at home because it provides the body with clean energy, it is a source of minerals including nourishing and calming magnesium and it is full of heart-health friendly flavanoids. To learn more about raw cacao vs. cocoa be sure to check out this post because there's a big difference.
If you're pregnant, or breastfeeding, be cautious with raw cacao because it can be as stimulating as coffee! I had to limit my intake of raw chocolate when I was pregnant because it made Vienna do back flips in my belly.
In terms of brands, I like both Giddy Yoyo and Navitas Naturals for raw cacao. They are both certified organic, taste heavenly, but of course as you probably know raw cacao is pretty bitter. However, it's these bitter properties that tell us it is rich in plant chemicals but all you need to do is add some natural sweetness like fruit or honey or maple syrup.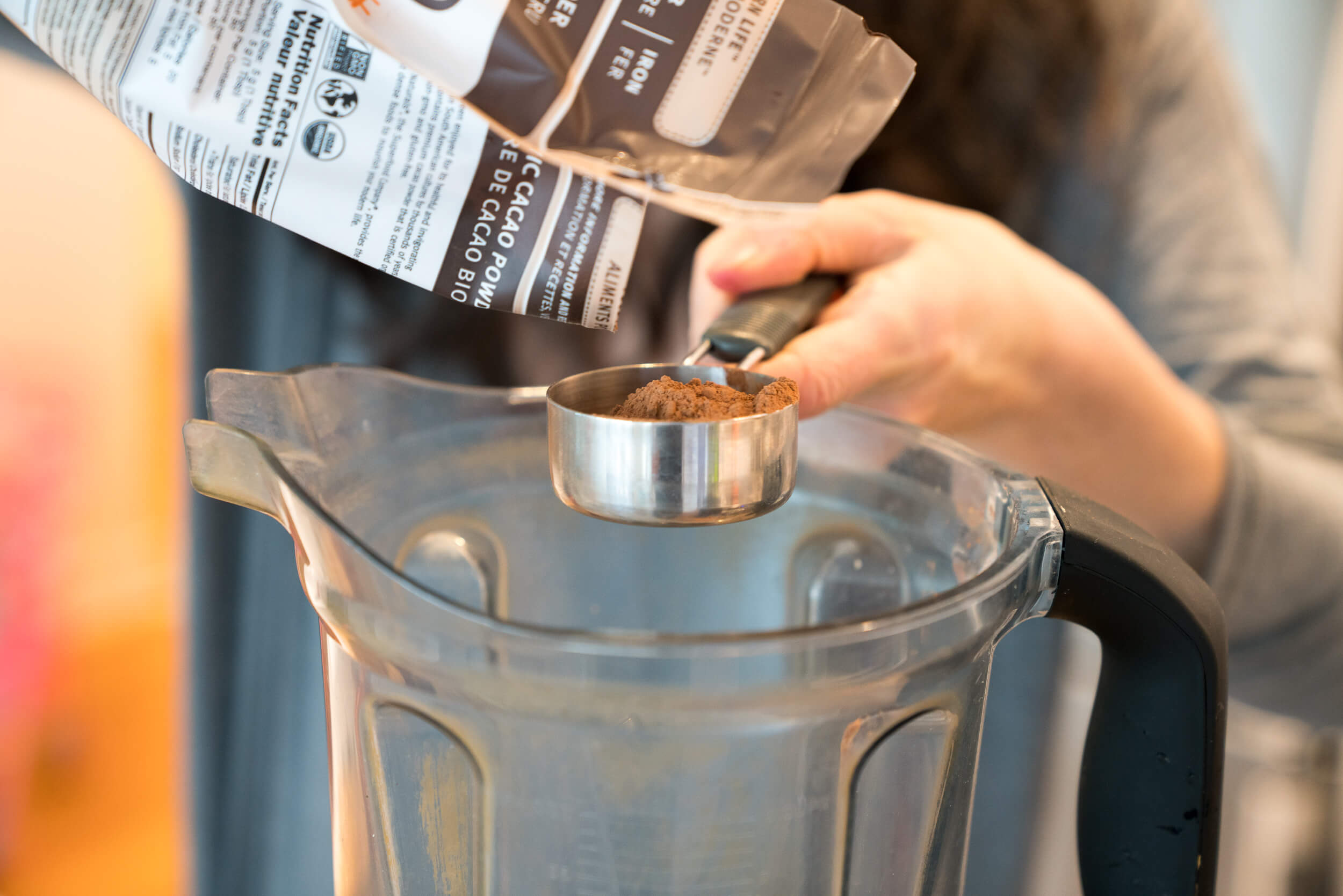 Here is my recipe for this decadent and delicious Chocolate Beet Smoothie Bowl.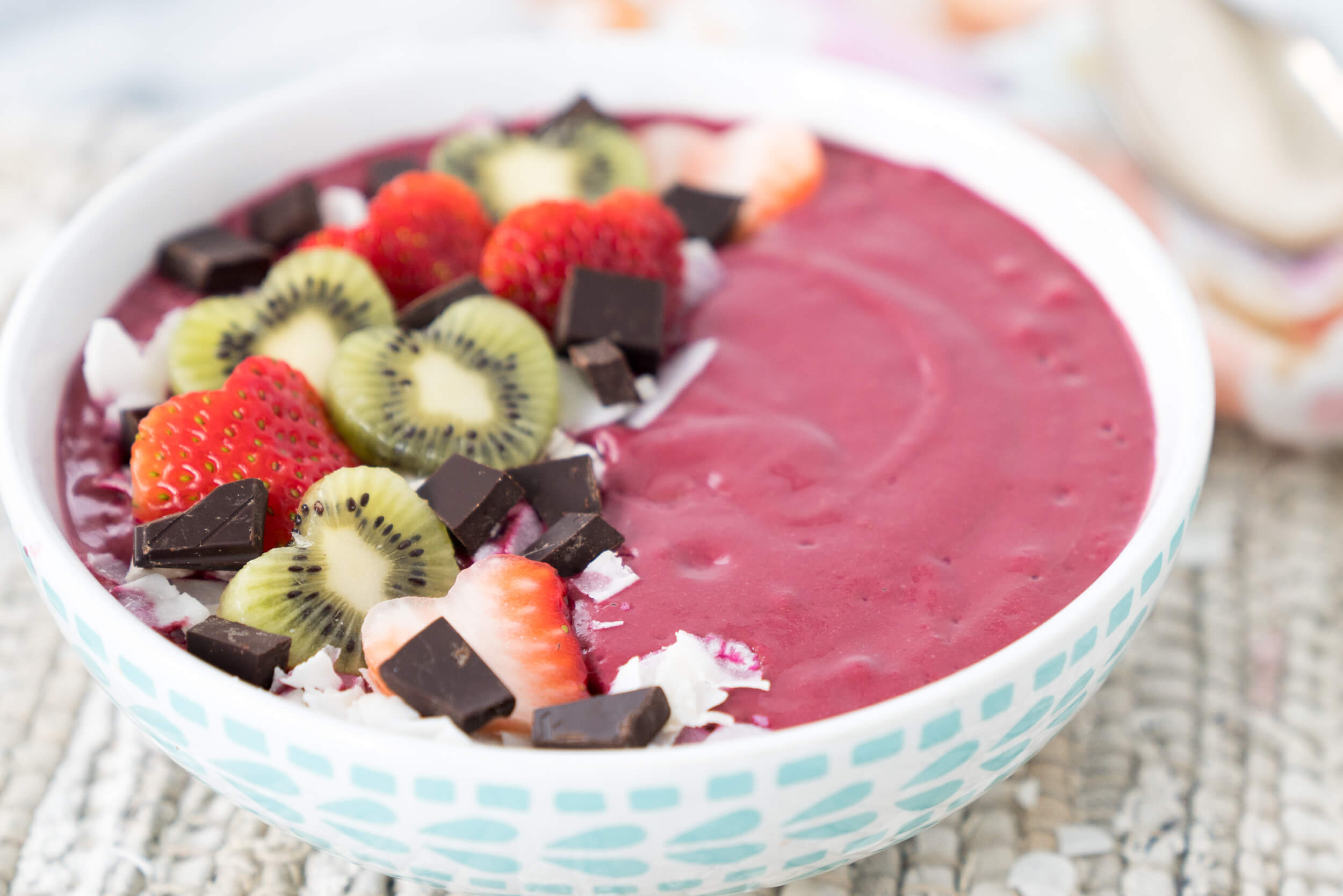 Ingredients
1 raw beet, chopped
1 cup strawberries
1/2 cup coconut yogurt
1/4 cup raw cacao powder
1/2 ripe avocado
1 tbsp raw honey
1/2 tsp ground cinnamon
1/2 tsp vanilla extract
Nut milk to desired consistency
Instructions
Add all ingredients to blender and slowly add liquid little by little. This ensures you find the perfect smoothie bowl texture.
The perfect texture is thick enough that your smoothie bowl toppings do not sink into the liquid.
Add any toppings your heart desires! I added kiwi, strawberries, coconut flakes and chunks of dark chocolate.
---
If you enjoy the clean energy this smoothie gives you, then you MUST try my Breakfast Chocolate Bark! It's seriously better than coffee, super portable and I'm not kidding when I say it will help you ditch your coffee habit.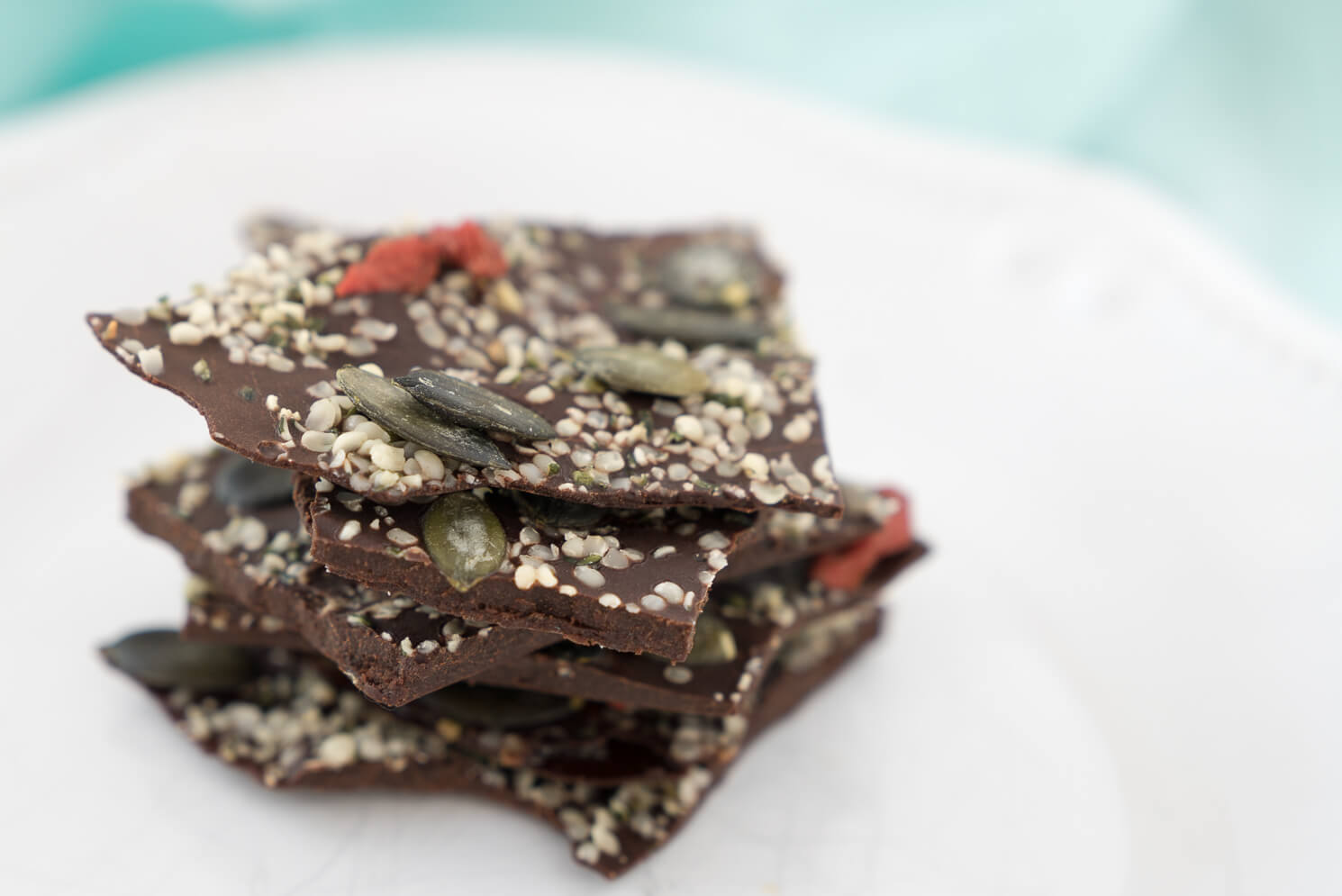 There you have it, my Chocolate Beet Smoothie Bowl! If you're looking for more ways to incorporate beets into your diet then here are a couple of recipes to inspire you:
If you're interested in more Smoothie Recipes, check these out!
What's your favourite way to incorporate beets into your weekly menu?