The first question I get asked as a nutritionist, especially when it comes to grocery shopping, is "but where do I start?". I get it, there are so many different products to choose from in grocery stores and it can be really overwhelming.
To make it easier, especially for those just starting their new lifestyle of healthy eating, I recommend to start by shopping around the outside of the grocery store because that is where you will find all of the fresh, nutrient-dense foods.
There are definitely key staple items, like spices, found in the aisles (typically in the centre of the grocery store) that you'll want to pick up, as well as items to use when you're in a pinch and want to prepare something quick.
A lot of people think products found in the aisles of the grocery store aren't healthy, but this isn't always true. Items like canned goods, nuts and seeds, cooking fats, dried herbs/spices, gluten-free flours, vinegars and oils can be found there, as well as a number of other healthy packaged foods.
As I typically follow a Paleo diet (which is essentially just a whole foods-based diet without dairy, beans & legumes, grains and refined sugar), these are some of the top 10 key staple items I keep on hand and use regularly that may be beneficial for you to have in your pantry as well!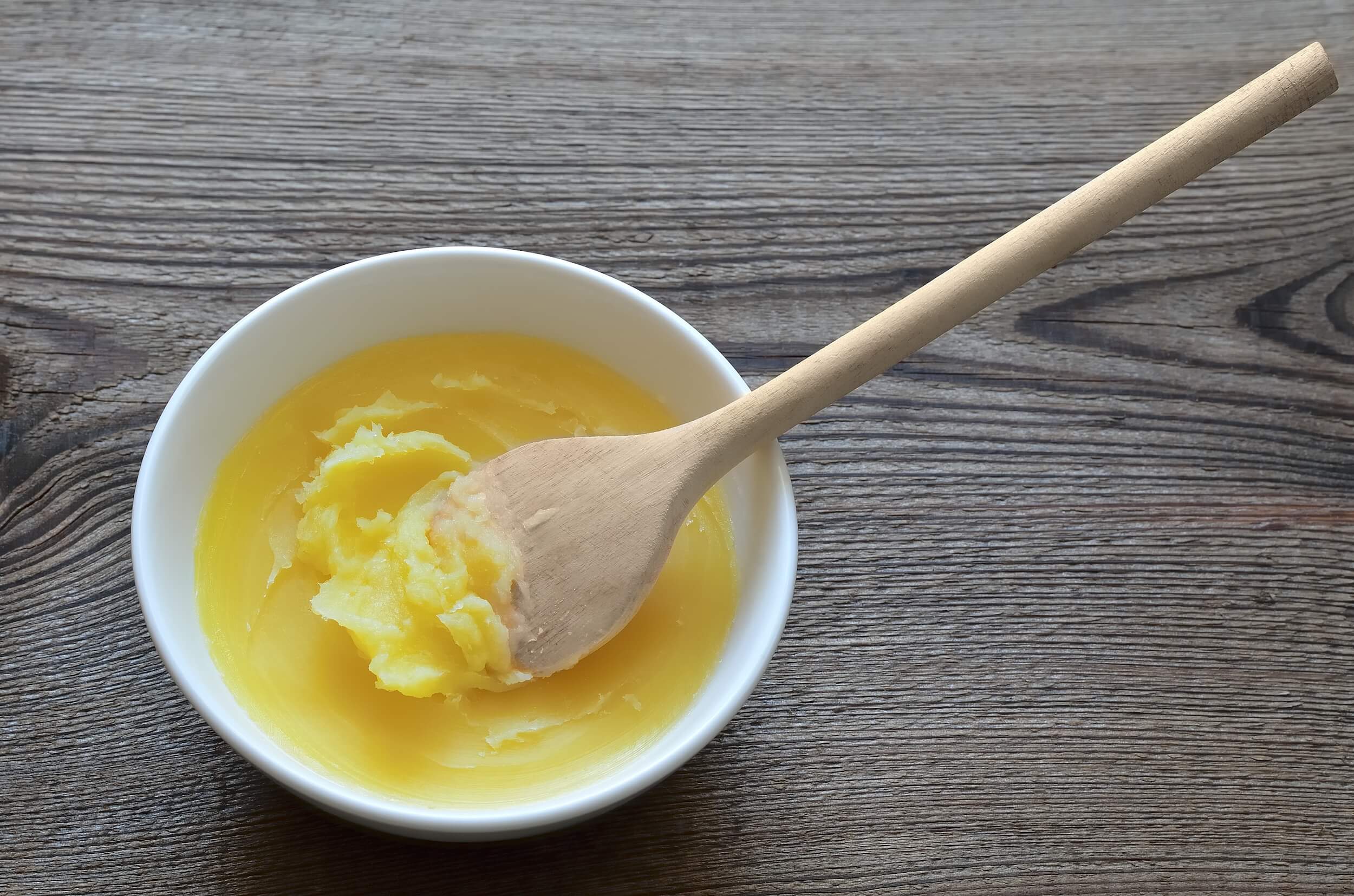 Ghee is clarified butter. Those with dairy sensitivities usually do better with ghee because in the clarification process, the milk proteins have been removed, leaving behind pure butter oil. If you have a more severe dairy allergy (you can find out if you have one by doing a Food Sensitivity Test) I would still exercise caution because it still may contain traces of lactose or casein.
Ghee is definitely my favourite cooking fat because it's stable and safe to use at high heat, so I use it when roasting or sautéing vegetables, cooking meat, frying eggs , and as a replacement for butter in baked goods. I also blend ghee into my hot drinks for extra creaminess and fat, as it sustains me for longer (and fat is your friend!) .
I love all nut and seed butters but tahini holds a special place in my heart. Tahini is a seed butter made of ground sesame seeds. It may be an acquired taste for some, but I find it quite natural in flavour making it very versatile. Tahini is a great source of healthy fat and it is also one of the richest sources of calcium (take that, cow's milk ).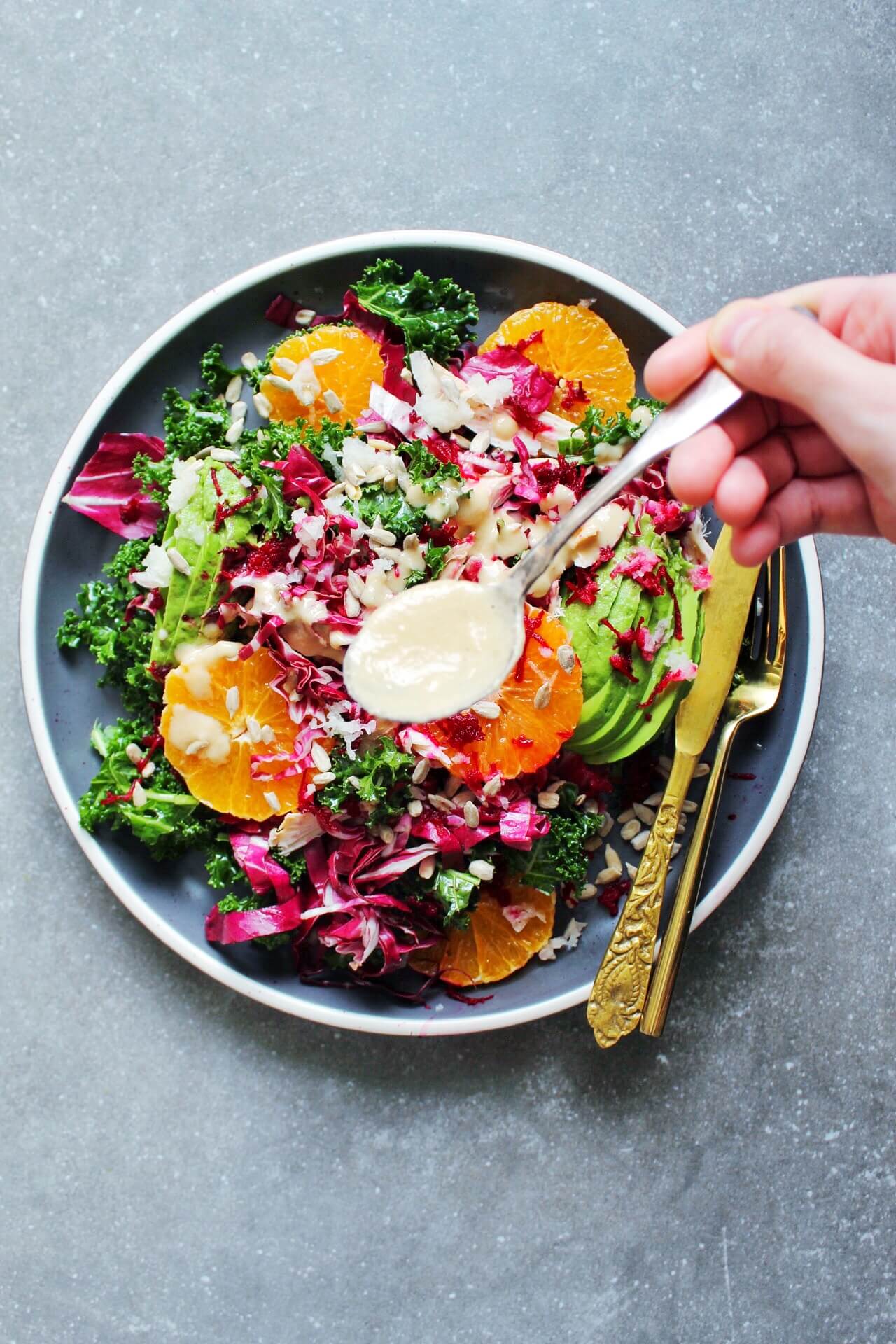 It is generally used to make hummus, but it can be used for baking , added to smoothies and used to make delicious salad dressings. You can even make your own dairy-free milk by blending tahini, filtered water, and a medjool date in a high speed blender! No straining necessary!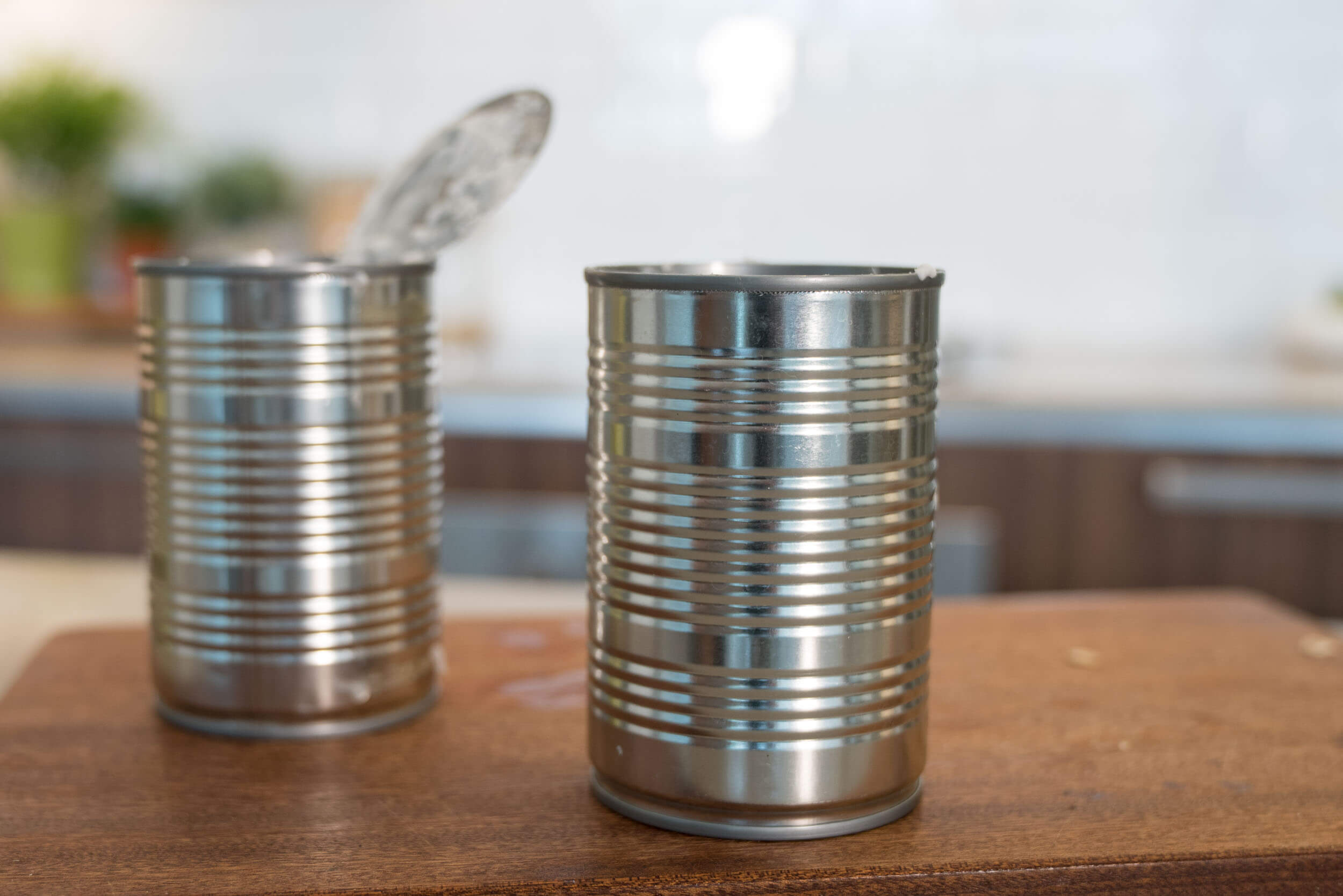 Coconut milk is a must have for me! It makes anything creamy and delicious. I blend it into hot drinks and smoothies, use it to make chia pudding, homemade coconut yogurt, coconut whipped cream, and in baking. I use it in place of cream in most savoury recipes like butternut squash soup and curry sauces as well. Be careful when shopping for canned coconut milk as some brands contain additives! Go for the shelf stable, full fat sulphite free varieties in BPA-free cans, like this one.
Cinnamon is one of the healthiest spices you can incorporate but there are 2 different types sold and they are not created equal: Ceylon cinnamon and Cassia cinnamon. Ceylon cinnamon is of higher quality, has a sweeter taste, and can help to balance blood sugar. It is also anti-inflammatory and very rich in antioxidants. Cassia cinnamon is cheaper, has a slightly bitter taste and can be pro-inflammatory.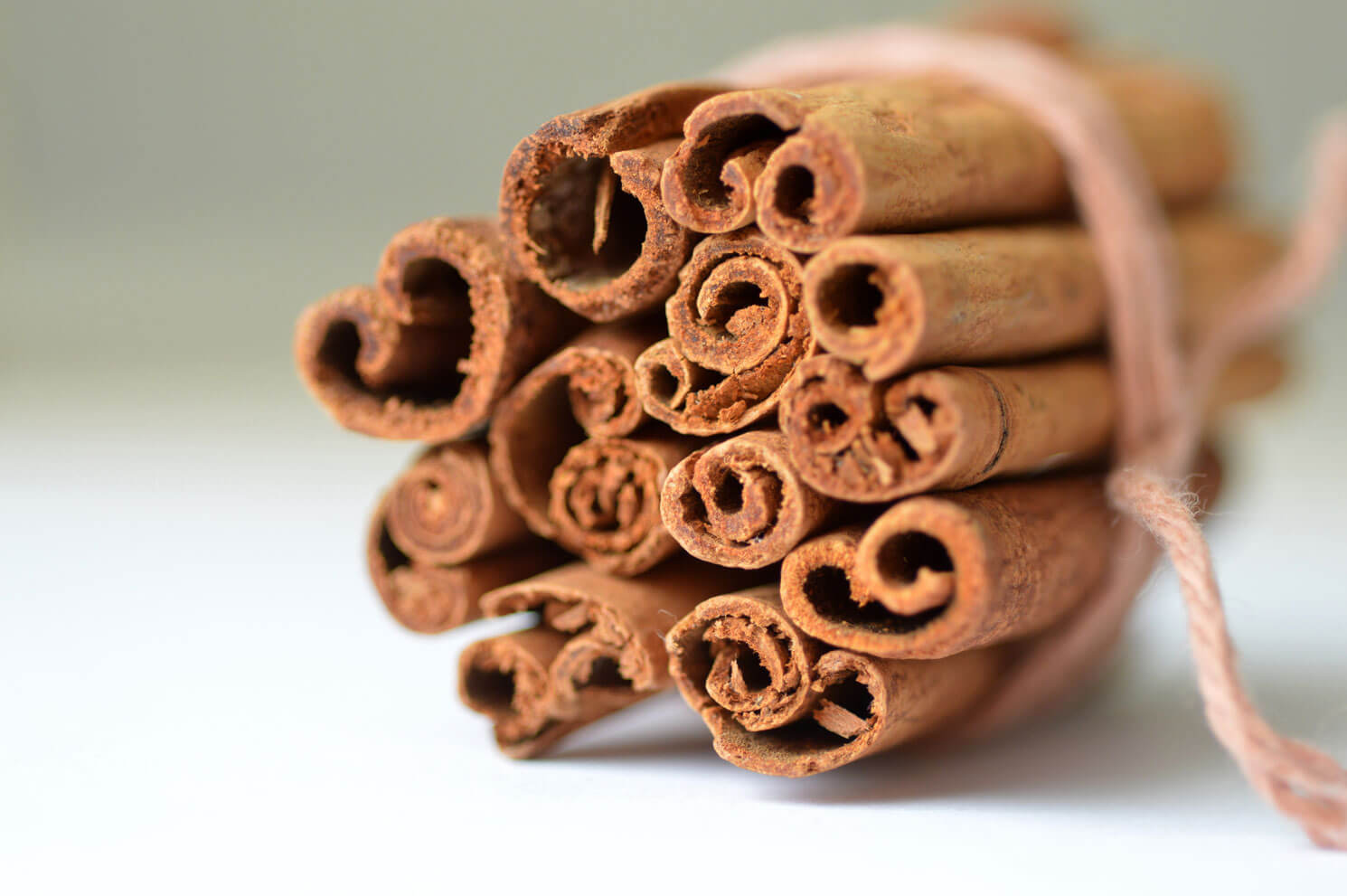 I make sure to buy organic ceylon cinnamon (my favourite brand is Cha's Organics True Cinnamon). I add it to smoothies, my bulletproof coffee or matcha , in pancakes and baked goods. I also love roasting sweet potatoes and squash sprinkled with cinnamon!
I always make sure to buy raw (usually local) unpasteurized honey. Unlike commercial honey, raw unpasteurized honey is filled with antioxidants. natural enzymes, vitamins, and minerals and is free from additives. Heating and processing of commercial honey gets rid of all of the beneficial phytonutrients. Commercial honey might also have additives or be chemically refined.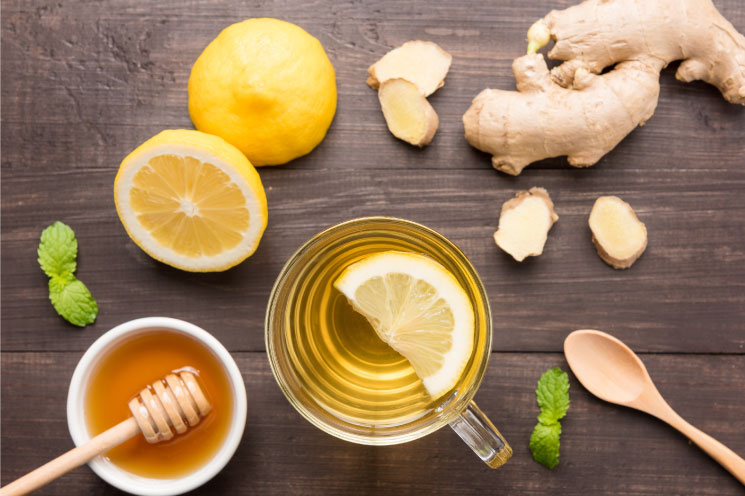 Since it's a great way to naturally sweeten foods , I simply stir honey into my tea at bedtime, use it in dressings and marinades, or I use it as a face mask with a little water! It's amazing how soft it makes your skin. If i'm feeling under the weather, you can find me scooping raw honey from the jar directly into my mouth!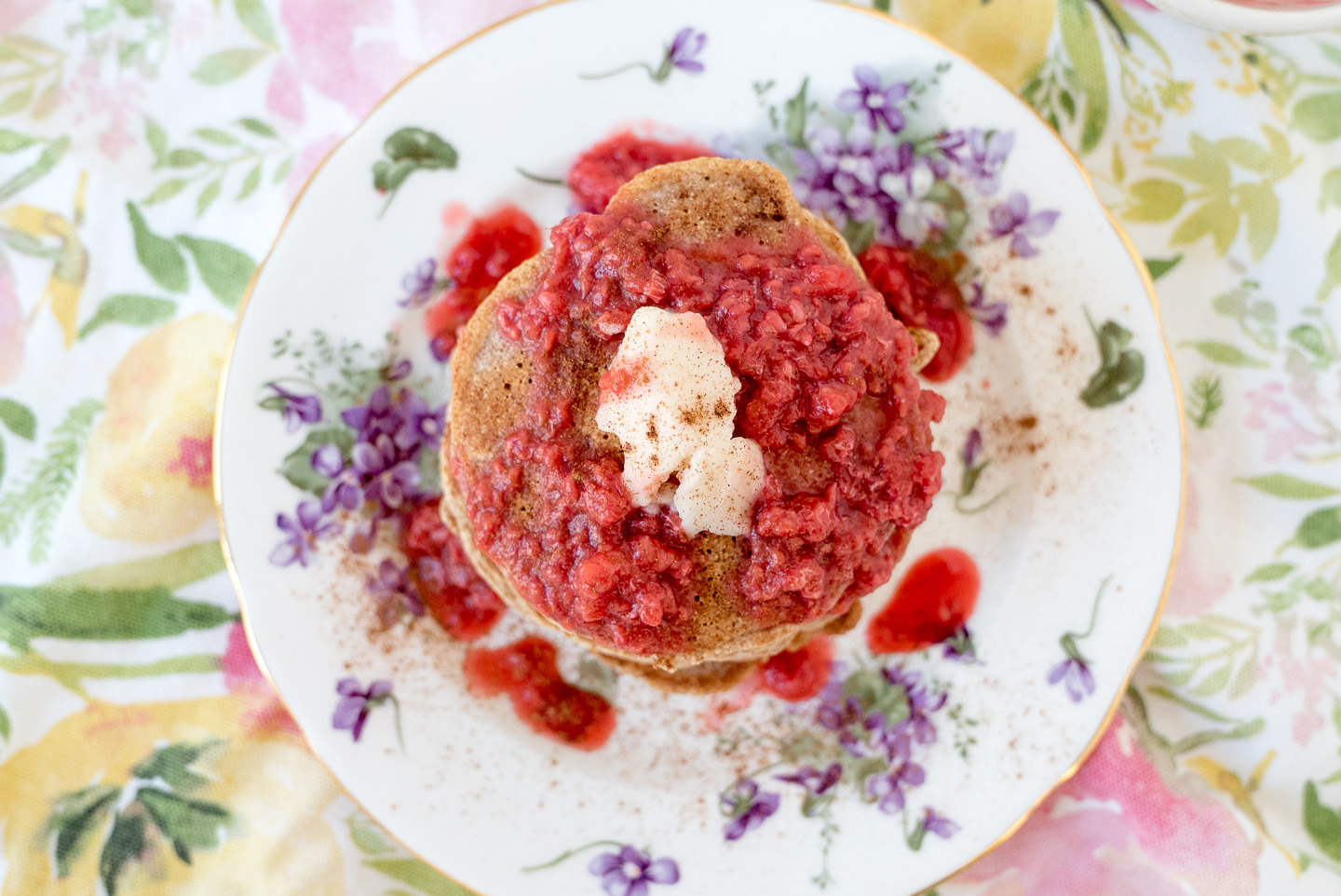 What's the difference between coconut oil and coconut butter ? Coconut oil is simply the oil that has been extracted from the coconut meat while coconut butter is made from coconut flesh that has been ground into a spreadable paste! Unlike the oil, coconut butter contains all the fibre and nutrients from the coconut.
It has a very creamy texture, isn't too sweet and can be used in a bunch of different ways! I use it to make freezer fudge or homemade chocolate bark , drizzle it on waffles or pancakes instead of syrup , use it in energy bites, blend it into hot drinks or smoothies for a good source of fat, or I simply use it as a spread!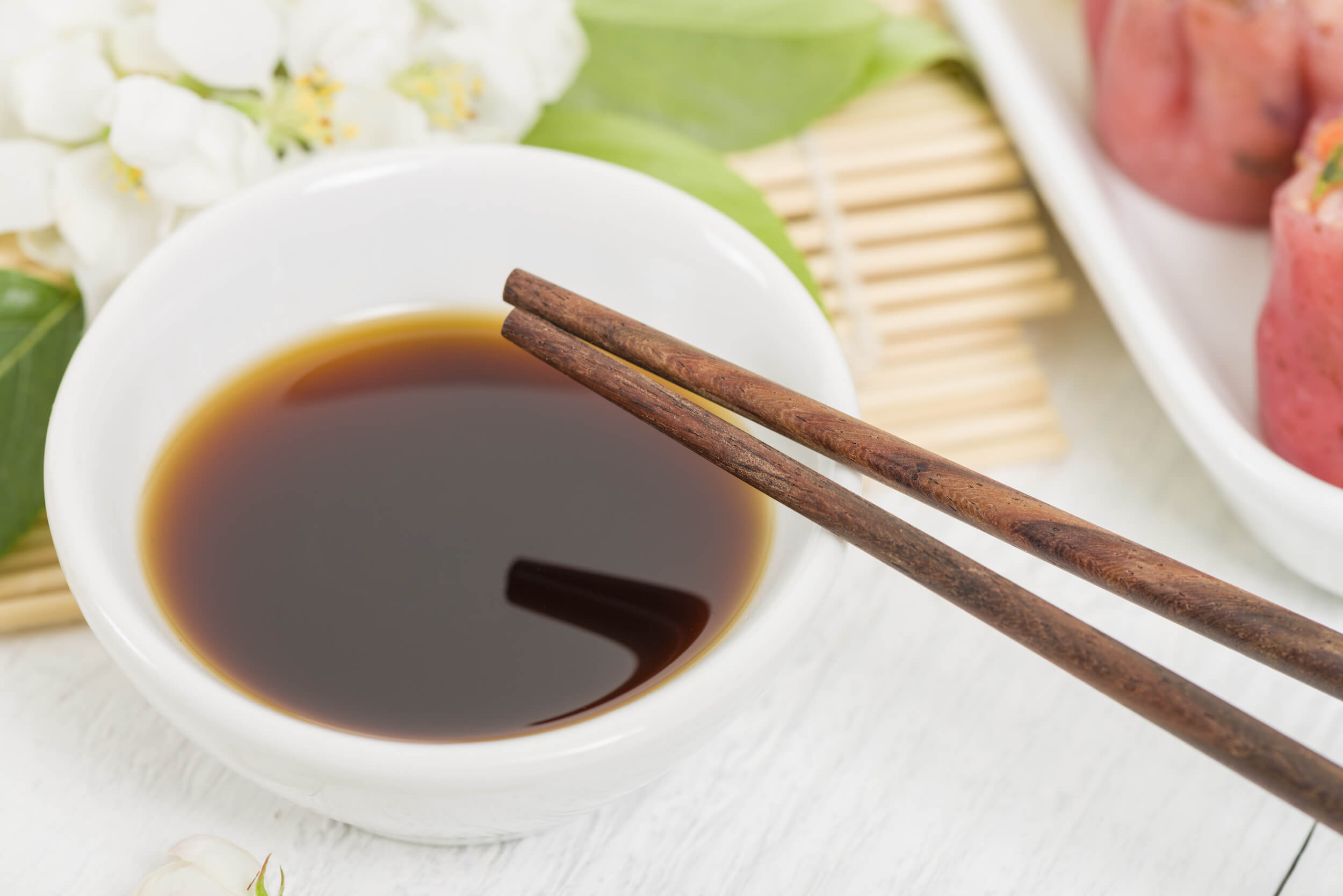 Say hello to Coconut Aminos (coconut, whaaaat?). Coconut aminos is aged coconut tree sap. It tastes a lot like soy sauce but is slightly sweeter. I use this anytime I want that unami soy sauce flavour without the soy or gluten, which is often genetically modified and can lead to hormonal imbalances. I like to use it in stir fry, Thai curry soup, salad dressings, marinades and fried rice. I have also been known to bring it in my purse when it's sushi night!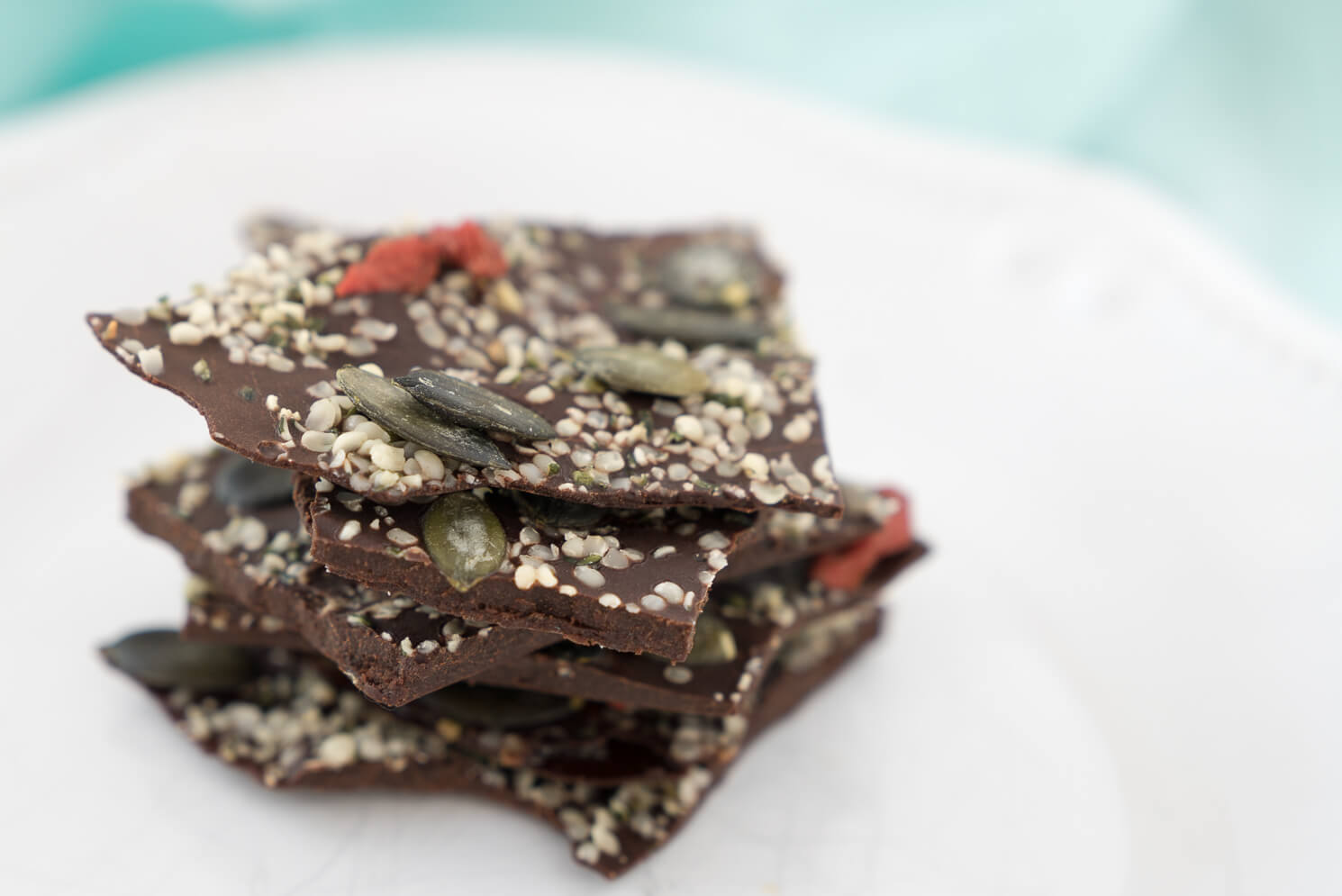 Who doesn't like chocolate? Raw cacao is chocolate in it's pure and natural form. It is quite bitter on it's own which makes it great for adding to savoury recipes too (add 1-2 tbsp of it in your Chili for a richer flavour!). Cacao is a great source of magnesium and contains plenty of antioxidants. I use it to make homemade chocolate-almond milk, chocolate chia pudding , in banana chocolate smoothies and in baking!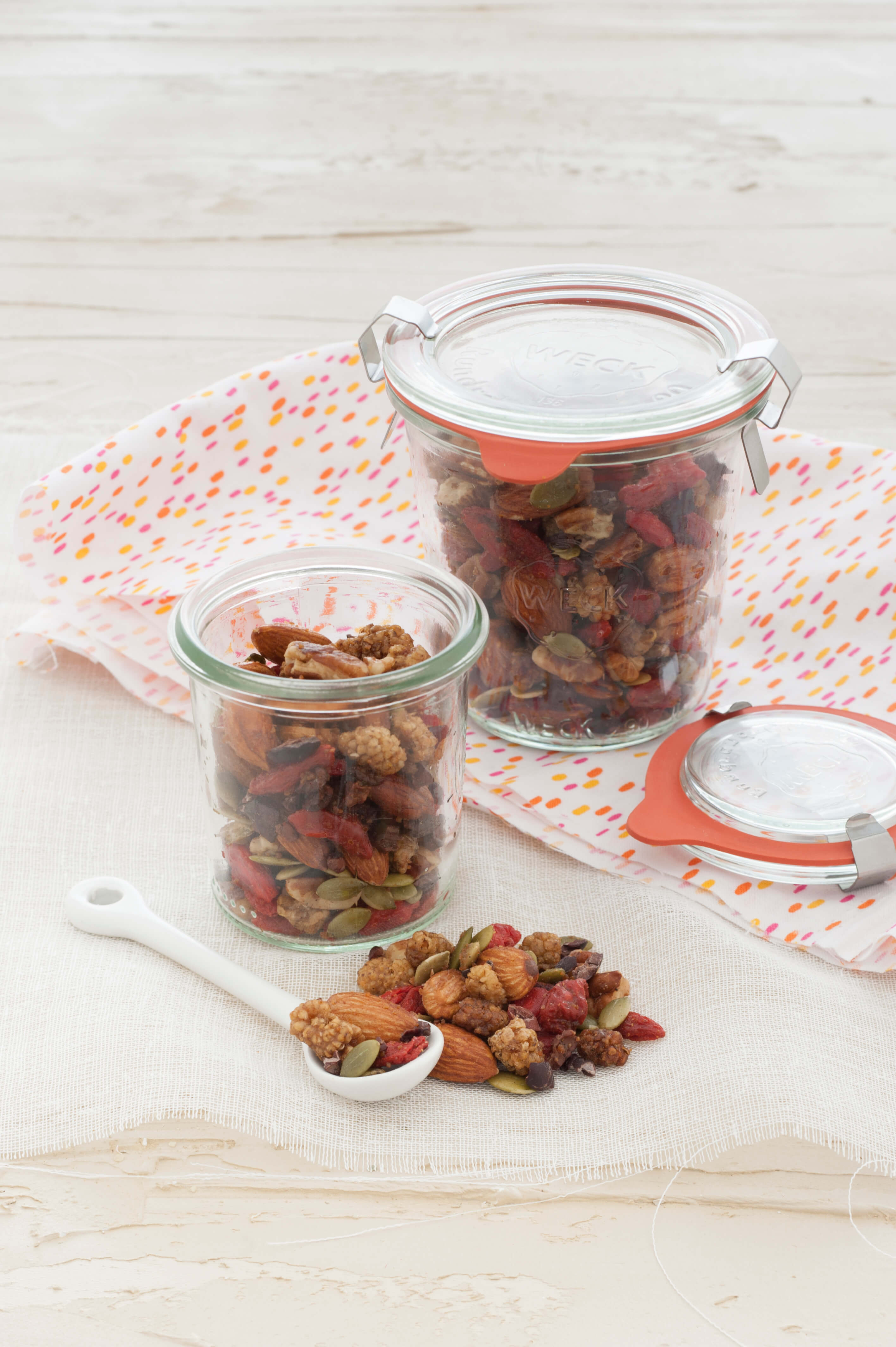 To keep them fresh, I buy nuts and seeds in the bulk section and store them at home in small mason jars in the fridge. It keeps them fresher longer, prevents them from going rancid and I personally like the satisfactory crunch of refrigerated nuts and seeds!
I keep a couple different kinds on hand and switch them up to keep things interesting! I use them in different ways for different dishes, such as: homemade nut and seed milks, as well as flours and nut butters. Here are some of my go-to and my favourite ways to use them:
Almonds: salad toppers, as a snack, homemade almond milk
Brazil Nuts: quick and easy snack (which are a great source of selenium!)
Raw Cashews: soak and use to make creamy sauces, add to a food processor with nutritional yeast to make a dairy-free parmesan "cheese" or "cheese" sauce.
Macadamia nuts: enjoyed as a snack or a delicious nut milk
Walnuts: great source of omega-3 fatty acids and as an alternative to pine nuts in pesto, source of protein/fat to add to smoothies
Flax Seeds: brown, golden, ground – I buy them all! They are a great source of omega-3 fatty acids, and soluble/insoluble fibre. Add to baking, sprinkle on smoothies, or make a vegan flax egg (learn how over here)
Sunflower seeds: inexpensive allergy-friendly salad topper, makes delicious nut milk, great added into homemade trail mix or it can be soaked to make creamy sauces.
Pumpkin Seeds: homemade pumpkin seed butter for those with allergies, great in baking, can be toasted with seasonings for salads and soups.
Nutritional yeast is an inactive yeast commonly used for it's nutty/cheesy flavour. It's really easy to find too as most health food stores carry it (it may look powdery or flakey but both are great). Nutritional yeast is a great source of B vitamins as well.
I love to sprinkle nutritional yeast on my roasted broccoli, asparagus and cauliflower. It gives kale chips a satisfying cheesey flavour and it can be used to make creamy dairy-free "cheese" sauces that are delicious!
What are some of your key pantry staples?